How to lose weight with Herbalife?
Lose weight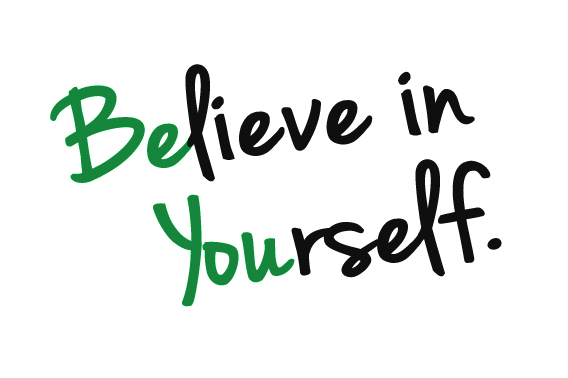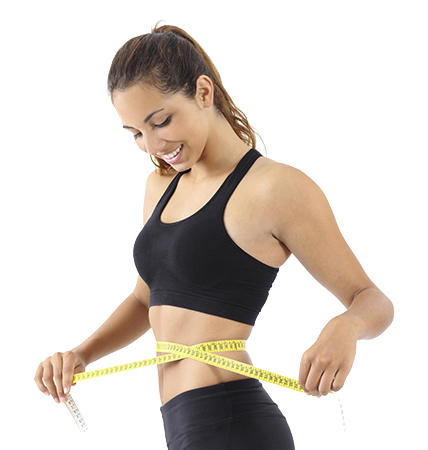 Where to start?
When it comes to dieting most people approach the process by controlling portions and counting calories. But very often, despite even the best efforts, the desired results are just not achieved. Factors in our busy lifestyle such as skipping meals, not eating the correct foods at the correct time, lack of regular exercise and knowing the importance of incorporating the correct vitamins & minerals all contribute to the scale refusing to budge!
Herbalife makes it easy for you!
Herbalife takes care of this all for you and gives you the tools you need to help you lose weight responsibly and maintain a healthy lifestyle. By following the simple guideline outlined below you will look and feel fantastic from the inside out and set you on your way to achieving your weight loss goals.
Click to see shop for Programs & Products >>
Our flagship! the Formula 1 shake
The Formula 1 shake is a complete meal replacement for a quick start to weight loss and contains approx. 220kcal. Created with the help of advanced food technology, the shake has a unique mix of ingredients, with easily absorbed high quality soya protein, carbohydrates, vitamins, minerals and dietary fibre.
New generation Formula 1 shakes
Introducing the new generation of Formula 1 with ingredients that are vegan-sourced, have natural colours & flavours and is gluten free. This upgrade will be seen throughout the Formula 1 range, your same favourite shake – now with an even better formula and flavours!
New generation flavours so far; Banana Cream, Cafe Latte, Apple Spice & Vanilla Free From, more coming soon!
What is so good about it?
18g of protein per serving
Gluten free (Banana Cream, Cafe Latte, Apple Spice & Vanilla Free From)
4g of fiber per serving
38% of daily recommended intake of 25 vitamins & minerals (per serving)
Vegan ingredients, no artificial colour and natural flavouring
Calorie restricted: contains approx. 220 calories per shake to make it easy to manage daily calorie intake.
Contains soy protein which can help build lean muscle mass as part of a fitness programme.
Click to see shop for Programs & Products >>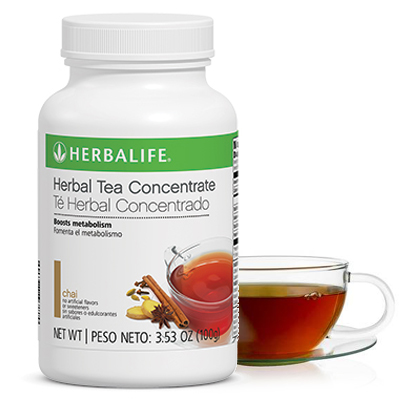 Herbal Tea Beverage
50g | Servings: 29
An uplifting drink for vitality and weight management. Perfect to jump-start your metabolism and provides you with a boost to help you feel revitalized.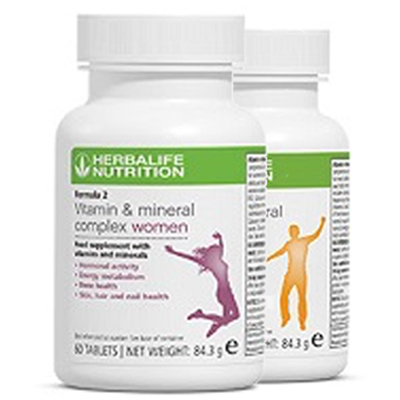 Vitamin & Mineral
60 tablets | Servings: 30
Discover Formula 2 Vitamin & Mineral Complex Women/Man,your easy route to 24 nutrients to support what your body needs.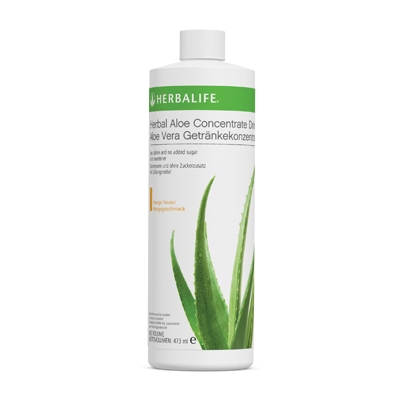 Herbal Aloe
473ml | Servings: 31
A healthier alternative to high calorie, sugary soft drinks. Made from the soothing Aloe Vera leaf, Herbal Aloe Concentrate is now available in mango flavour.
Click to see shop for Programs & Products >>
Meal plan
Balanced nutrition provides the nutrients you need every day to fuel your daily activities, promote and maintain good health and realise your weight loss goals. Follow the simple plan below, combine this with a healthy active lifestyle and start your journey to looking and feeling your very best. Fuel your body with better nutrition!

Click to see Shake recipes (video)
Breakfast
Swap your normal breakfast with a Formula 1 shake! Breakfast is without doubt THE most important meal of the day increasing the energy you need to perform at your very best and giving your metabolism a kick-start to help you burn calories during the day.
How to use
Quick and easy to prepare with less than 220kcal the shakes come in 9 delicious flavours. Mix 2x scoops of F1 to 250ml low-fat milk or a lactose free alternative for example a light soy/almond milk.

Click to see Snack tips
Mid morning
Healthy portion-controlled snacks can play a valuable role in your daily diet. Your snack can be approximately 100 - 150kcal. A snack rich in protein will help fill you up and keep blood-sugar levels regulated.

Click to see Shake recipes (video)
Lunch
Did you know that the Formula 1 shake was Herbalife`s first product 35 years ago, and that its original core ingredients were then, as they are now, plant-based nutrients? That was decades before plant-based nutrition was trendy! Then, as now, Herbalife was at the leading edge of nutrition science with the formulation of our products.
Get creative with your shakes and blend up some fresh fruit/frozen berries or your daily greens for a personalised shake that's packed full of nutrients, the Formula 1 is so versatile the recipes are endless :)

Click to see Snack tips
Snack time
A healthy snack can provide energy in the middle of the day or when you exercise to improve performance and concentration. A healthy snack between meals can also decrease your hunger and keep you from overeating at meal times and of course contribute to your daily intake of essential nutrients.

Click to see dinner recipes
Dinner
It is important to make the right healthy choices, a well-balanced meal will ensure there is a steady supply of glucose to the body to use as fuel for essential processes whilst we sleep. Combine protein, for example, lean meat, fish, eggs, lentils with good carbohydrates, for example, sweet potato, brown rice, bulgur, quinoa, couscous and plenty of veggies.
Your evening meal should be approximately
Women: 600-700 kcal
Men: 800-900 kcal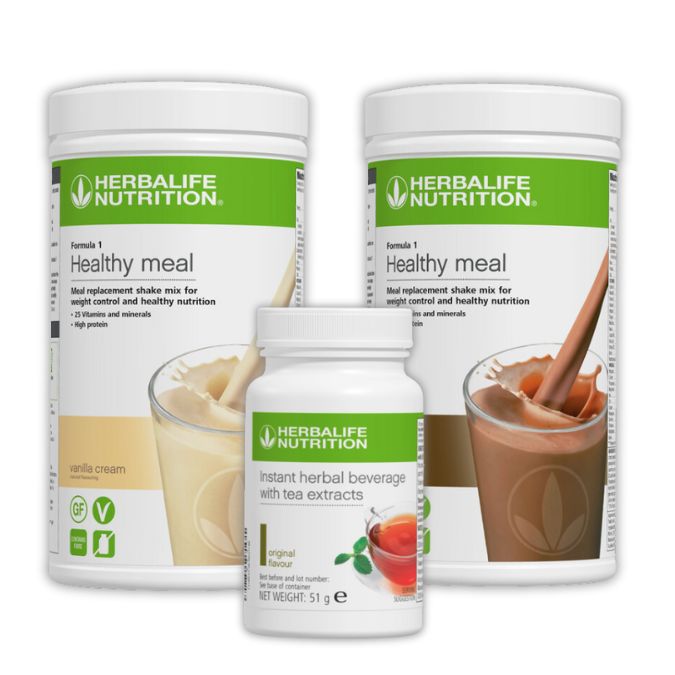 STARTER Pack
Formula 1 shake (2x)
Herbal Beverage (50g)
Aloe drink
Vitamin & Mineral Complex
Protein Drink Mix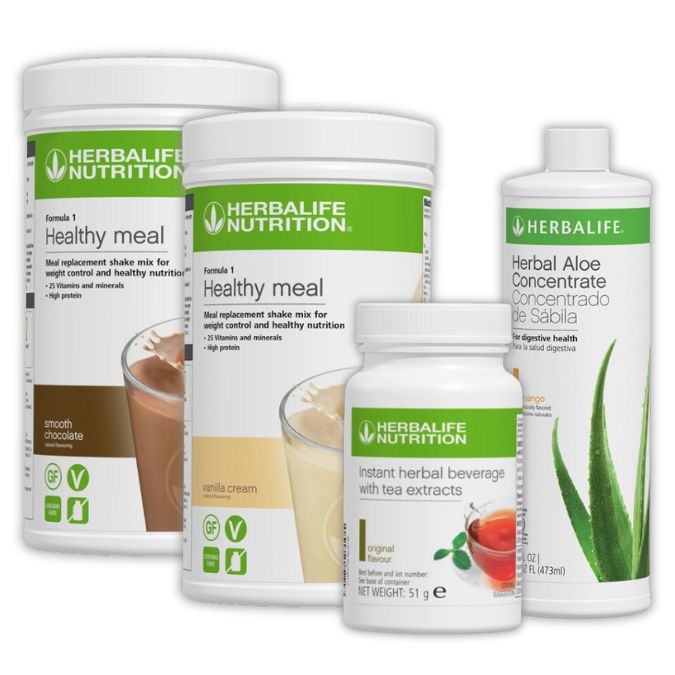 IDEAL Pack
Formula 1 shake (2x)
Herbal Beverage (50g)
Aloe drink
Vitamin & Mineral Complex
Protein Drink Mix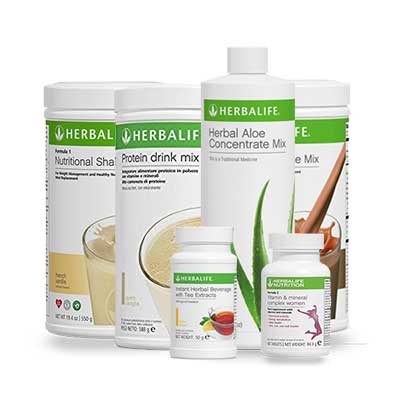 IDEAL+ Pack
Formula 1 shake (2x)
Herbal Beverage (50g)
Aloe drink
Vitamin & Mineral Complex
Protein Drink Mix
Feedback from our happy clients
These products are natural and give the desired goals.

Great products enjoying the weight loss journey. I have ordered several times of the past months

I have been using Herbalife products for a few weeks or more now and have noticed a huge improvement in my energy levels and my Digestive system as I suffer with Crohns and Diverticulitis disease as well as Arthritis and the improvement so far has been amazing and knowing I am putting goodness in my body really makes me happy. I hope to spread my experience and knowledge as time goes on with others and become my own boss with this as I'm sure there are many people in the same situation who could benefit from Herbalife products. Thank you so much.

I used herbalife products one year ago. And was mega happy with results. Unfortunately due to my illness, I wasn't able to use products any longer. But I'm "back on track " now. And looking to get herbalife products again. I love tea 🩷 and F1 in the morning 🌄 Happy to see there's new products to try ✨️ well...what can I say. It is worth to try.

The shakes are delicious and filling at the same time.

Always great service, products are delivered in good packaging and condition and delivery is quick And I loose 10kg 😊

Great products and exceptional customer service. Been buying from them for years

Always great service, products are delivered in good packaging and condition and delivery is quick. Frequent sales on products is appreciated and couldn't ask for better service.

I love these shakes delivery quick I will keep ordering thank you

Fast service and excellent products thank you I will be ordering again soon
See all
These products are natural and give the desired goals.

Great products enjoying the weight loss journey. I have ordered several times of the past months

I have been using Herbalife products for a few weeks or more now and have noticed a huge improvement in my energy levels and my Digestive system as I suffer with Crohns and Diverticulitis disease as well as Arthritis and the improvement so far has been amazing and knowing I am putting goodness in my body really makes me happy. I hope to spread my experience and knowledge as time goes on with others and become my own boss with this as I'm sure there are many people in the same situation who could benefit from Herbalife products. Thank you so much.

I used herbalife products one year ago. And was mega happy with results. Unfortunately due to my illness, I wasn't able to use products any longer. But I'm "back on track " now. And looking to get herbalife products again. I love tea 🩷 and F1 in the morning 🌄 Happy to see there's new products to try ✨️ well...what can I say. It is worth to try.

The shakes are delicious and filling at the same time.

Always great service, products are delivered in good packaging and condition and delivery is quick And I loose 10kg 😊

Great products and exceptional customer service. Been buying from them for years

Always great service, products are delivered in good packaging and condition and delivery is quick. Frequent sales on products is appreciated and couldn't ask for better service.

I love these shakes delivery quick I will keep ordering thank you

Fast service and excellent products thank you I will be ordering again soon

Fantastic products always a good choice and quick delivery every time

Have been using Herbalife for about 2 years now. Absolutely love the products, doesn't taste like the usual powder tasting shakes. I have a shake every morning for breakfast and it fills me up until lunch time plus I'm getting all the good stuff that comes in it!

Herbalife has really helped me due to health issues. I struggle with food and herbalife is really helping me. The website is really easy to use with good descriptions of the products available. The shipping is superfast and I like the rewards

Started using in may after a lot of indecision but my god was it the best change I made. I have more energy I'm a lot healthier and happier. 10kg down and I won't look back. There will always be negative comments about anything out there so do what best for you.

Gast delivery, great products, help is on hand for any advice ...... would highly recommend.

very good products I'm really enjoying it I have recommended it to so many people

The products are fantastic and a great way to diet successfully. I am 5 weeks in and 1 stone and 5lbs lighter. I have supported this with a complete change of diet and exercise, combined seeing great results! Products always arrive on time and often great offers!

Always love using this site, ViP credits and also discounts always help. No pushing sales Just great thank you

Herbal life is a good way to shed inches .. it helps you discipline and make healthier choices with your meals. With the help of the coaches and distributors

Love the shakes, great taste, fill you up, lots of variety

Excellent website, easy to use. Products are really good for weight loss

Always really easy to order from and never any issues when my order arrives! Great service.

I love herbalife formula 1 products. They give me a boost and kick-start me if I'm feeling sluggish and lost my 'umph'. Definitely notice the difference in myself when I am not using them.

Quick effective service and delivery, Easy to use and helpful website. Great business

I have found losing weight with herbalife easy! I never thought i would say that prior to using it and i thought i would be starving but i am rarely hungry. It has taken the constant thinking about my next meal and what I'll eat away as i simply choose the delicious shake and go. My favourite is definitely mint choc! The snack bars are also very handy on the go. Following the weight loss plan has honestly been life changing for me and has enabled me to be consistent and reach my goals :)

These products have helped me lose weight and helped so much with control of my eating, amazing support

Great products delivered promptly to make continuing the journey easily.

I love these products, I've recommended them to two friends already and we've all been successful at losing weight especially for summer

Good product and the website is very easy to use for your orders

Loving the products , great website easy to use fast service , products all taste lovley and do what they say, give you the boost and energy to be your best self . Easy to follow and satisfying. The bars and chips are a perfect, easy to grab snack on the go. I don't drink coffee anymore. I have the herbal tea.

Fabulous products that taste immense...give them a try, quick delivery too.

Live the products. The increase in energy I have great.

I have been using herbaOnline for about 3 months, website is easy to navigate and to check out. I mainly order formula one shake mix. My favourite of which are the strawberry and the banana ones. Regular discount events. I love that the shakes are packed with vitamins and minerals and that they are tasty

Amazing products love the teas and shakes very tasty in the mornings

Great tasty products. A fabulous service too order comes within 3 days and they taste delicious. Especially the snack bars and crisps

Always great service

Herbalife is healthy and helps with your diet balance. I love Herbalife, it helped keep my weight on track.

The website is easy to use and well laid out. The products are really tasty. The shakes are really nice mixed with fruit. The snack bars are delicious. Particularly the vanilla and almond. Orders are dispatched and received in a timely manner. Cannot fault the products or the service in any way.

Herbalife nutrition have been great!! Always super quick delivery and I love the products. I've been using gluten free range which have been fantastic for me and helping me with weight loss.

Great service good information and great products

Amazing service, easy to order. All products well explained so you can choose the best one for you.

I have been using herbal life from 3 months now continuously and I'm very happy with the results , I lost wheight but the most important thing is that I lost fat on my body is very good and I recommend to everyone who's struggling to lose wheight .

Amazing service always quick delivery and has helped me lose weight

Tried loads of diets and herbalife is amazing, great reults and never hungry.

Great website, easy to navigate around. Really great products, so tasty and filling. Would recommend Herbalife to anyone trying to lose weight. I lost 12lb in 2 weeks. Very happy with my results so far..

I have always been very happy with Herbalife, it definitely does work for me if you stick with it. I have so much more energy and it definitely help me get through my day.

Always great offers and speedy delivery never had a problem, always there to help and keep in touch

The web page is very easy to use and I love the variety of favours

Most of the products are very tasty. They are very filling. There always on time and very good value

The website vary easy to access vary helpful I was able to get my account

Great website for ordering my products Easy to use and always has the stock available The reward system is also a good incentive I just find it easier to order from here

The products are just delicious, it makes me look forward to my weight loss journey and it also makes me look forward for my next meal. Even staying hydrated through the hot summer the aloe Vera mango flavour I add to my water makes me enjoy drinking water! Would 100% recommend!

Great products and very quick delivery. Lots to choose from

Fabulous site great service receive order within 2 days

I have been using the F1 Vanilla shake in conjunction with PDM and find this to be a great, satisfying and tasty combination and by sticking to my programme soon see encouraging results. The service is second to none with rapid delivery and a great VIP system giving reward points giving added incentive to stick to the plan.

amazing products fits well with every lifestyle amazing people have your back at all times so your never alone

Quick and easy ordering and delivery. I love these products!

I have been using Herbalife for more than 5years and every time I use it he make me feel great full of energy reduced any fatigue and help me lose weight in a small motion and the natural Herb that it use to made the product no side effect have been recommended to friends. Very good product.

Love herbal life And quick and fast delivery Love getting my cash back

you have exceptional products 🤗🤗🤗🤗🤗🤗like.................................................................

Fast delivery and a great range of products. Having just tried the passionfruit formula one it is absolutely amazing and I love it. I can't wait to try other products on my weight loss journey.

Great products and great service. Would recommend.

Great products to lose weight. Shakes has tasty flavours.

Website is easy to navigate,the service is quick and the product is effective! I have recommended my friends!

Great shakes and lost over 4 stone gradually with 1 shake at lunch and varied diet. Shake is great for working lunches on the go.

Great products,, F1 shakes keep me full til lunchtime. Great as part of healthy diet

I find the website really easy to navigate find what I need too. The products are great I've not had anything that I've not liked and the service received with delivery is quick and efficient. The shakes are a quick and easy to prepare and make a great alternative to breakfast and or lunch and they have helped me to loose about a stone in weight so far.

Great, easy to use website and absolutely love the shakes. Use them everyday without fail

Fantastic products with great results.. easy to order

I've tried so many products and this is the only one that works! The shakes taste great and the aloe Vera is really tasty too, helps with the water intake a great deal!

Weight loss is unreal with these formula one shakes. Highly recommend

Hi everyone just I want to tell the product are very good thanks 😊

Excellent website with easy ordering and fast delivery!

Love herbal life!! The shakes are filling and taste amazing! Not only have I seen the results in inches but feel so much better in myself

I absolutely love Herbalife products! Not only are they packed full of good stuff and are great for weight loss but they taste amazing! Best shakes out there and I've tried and "tasted" a lot. Website is super easy to use a I love the VIP reward scheme. Highly recommend Herbalife products!

I have been on all different diets over the years, with very little success . My son introduced me to your product and very pleased he did. It's the only diet I find easy and I keep the weight off, when I find my weight is just creeping up I always go back on the shakes.

really helpful website - super quick delivery and on line support - cannot fault the service and the products 5 stars from me

Great products with fast efficient delivery. That's why we come back everytime.

Great products and have never felt better in myself. Always receive items within a few days of ordering. Great service. Thank you

First class service , easy to order and always quick delivery with products

Great products! Really helped me lose weight and find more energy throughout the day! Amazing for everyday life as well as sport!

Herbal life has changed my life I have more energy, I sleep better, my skin is better and the products are really tasty so happy I started my Herbalife journey

I have been using herbalife products for some time now and found then the best on the market. My go to products are the protein drink, healthy meal, oat apple fibre and instant herbal tea.. they are all really tasty and help with bloating and energy levels, plus they are so versatile, as you can add to the products, like fruit or nuts. The team are really helpful and delivery is always quick

I'm always on and off diets, however when ever I use herbalife I always get good results. Products actually taste nice and do what they say on the packet!

Thank you for all you help I'm the past. I always had tropical fruit but now it's. Banana but tasted about the same. I always use fresh orange juice not from concentrate so usually Tropicana. Need to start again. I'm ready breakfast and dinner lunch I shall eat. Thank you

Service is amazing. Im absolutely loving herbal life products feeling amazing in myself an i haven't come across a flavour i dont like . Would 100% recommend herbal life

Website is easy to use and products are great. I also recently reached out on the WhatsApp message, and had such a prompt response with really helpful information to start me on my journey.

Absolutely amazing products. Good value for money.

Have been using Herbalife for 12 years and wouldn't try any other !

This is a great product that works, with great flavours and excellent delivery 👍

Love the products, get great results, and I feel so much better

Great choice of Herbalife products and really speedy delivery.

Love this website and that you build up credits as a reward for ordering your products. Delivery is super fast never had to wait more than a couple of days for order to arrive!

Easy to use website and get to info when offers and new items available. Quick delivery and reliable 😊

Always use this website for all my Herbalife products. Easy to navigate website and speedy delivery. Thank you

I have been using Herbalife protein shakes and the Herbalife tea since January 2023 as one meal replacement a day along with a calorie controlled diet. I have lost a stone in five months. Although progress has been slower than I would have liked ( I haven't been 💯 true to the program) it has been consistent. I love the original flavours ( chocolate orange and vanilla) . I've tried a few more but prefer these to the others. The shakes are filling and tasty enough. The only downside is that it gives me bad breath so need a lot of chewing gum on hand! I'm planning to order the celluloss tablets in my next order too as someone has recommended them. Let's see how it goes. Aiming to lose another stone by the end of the year!

I Have been using these guys for a couple of years now their service and advice and deliveries are fantastic would highly recommend them

Would highly recommend, the shakes taste lovely and you also get a very quick delivery on your order.

I only ever come here for my Herbalife nutrition must haves! Quick and easy to order and I get something back when I order. I won't go anywhere else!

Great company deliver as expected and reasonable prices

Herbalife products really surprised me. I've been losing weight more easily, I have more energy to do my daily tasks, I've slept better. I really recommend it.

Great service; speedy delivery

Always had super quick delivery, great prices and quick to respond to messages xx

Great service, order shipped quickly and delivers on time.

A great interactive website, which is clearly and simply set out for ease of navigation and information. Allowing you to understand the products, options and support on offer, so that you can tailor your purchase meet your own personal preferences and goals.

Great service, ordering is easy and quick and any questions will be answered.

Products are great and are quick and easy to prepare!

this is a great product with guaranteed results every time

High quality products! Not starving and lose weight!

Great service with all the Herbalife products I love!

Fantastic, prompt service from Mark. Products are amazing currently on my 2'nd batch of phyto complete seeing and feeling the difference would highly recommend and love ordering from these guys as always receive credits from purchases to them use in future which is fab 😊

Great tasting and enjoyable products,never disappointed

Absolutely love these products! Can't recommend enough! Makes me feel well

Website is easy to use product is great to use feel a lot better when using this product service is great always keeping me upto date with offers and other useful information about the product

Hdrbalife has improved my overall wellbeing and whilst being on it i have felt better, i have been more active whilst seeing positive results in weightloss and I have been less fatigued.

Easy to use website, lots of great flavours and products to choose from, fast delivery 😁

Great products that taste great in lots of different flavours to try. They have helped me loose weight plus i feel so much healthier.

Lovely products !😍 Loose weight easy in healthy way, delicious flavours!

Really happy with the website I orderd few time for me and my friends always deliver on time and can see results straight away

Really nice product and I got amazing result. I have been using this since I was in India. I got good result. The taste is really good. High quality and easy to make. They provide a wide variety of products serving different kind of needs.

Have ordered regularly since I started herbalife 6 months ago. Great products

I have only tried a few items from Herbalifes massive range, but from the products I have tried , they are fabulous. Love the flavoured tea range. Would highly recommend to friends and family

Highly recommended. I love the VIP credit points, where you can safe on your next order. Great products and fast delivery.

Very good service, fast and reliable delivery. Regular updates on offers, it's easy to collect loyalty points.

Love these products they are fab and have helped me keep on track for a couple of years. Service is also excellent generally arrives promtly and as advertised.

Very happy with the products, the shakes are very tasteful and for a mummy of 2 it really helps to get my breakfast and lunch done quick. It helped me so far to lose 6kg. So couldn't be more happier. Definitely recommend it.

Very tasty and delicious. Use for breakfast to main my weight

I cannot praise Herbalife enough from the products to the ease of use of the website.

I love Herbalife products, my favourite is the high protein latte machiato or the choc mint shake! I am always getting emails from Mark and Keely with discounts or advice! Everything I have tried is tasty !

Amazing product and has changed the way I live. I use these products in the morning and have noticed such a difference.

Website is very easy to use, great products as expected

Love the protein bars snd neal replacement bars. Liw calories , high protein and tasty.

Hi!I am Iryna only star use this product and for me very like.

Love Herbalife products and see easy to order and delivery so quick. Very happy

I love the Herbalife shake! Excellent and Nutritious product with vitamins and minerals! Helps me keep myself in shape!

I have been using Herbalife for some years now. I especially love their snack bars. I have tried many and these have a great texture and are ideal for a quick and go snack. Their shakes are very versatile and I have used them to make pancakes, cupcakes and even in coffee

Excellent products, I've used the shakes to help shift the extra post-part weight and they have really helped. Mainly because my issue was I missed meals and have all my nutrition in a shake as a busy mum made life easier.

Love Herbalife. I've been having the milkshakes now for nearly 2 years. Really helps keep my weight stable. The website is easy to use and such fast delivery. The VIP points are a great bonus too.

Great service, always receive products quickly and I like the emails I receive reminding me that I have VIP credits to spend on future products.

Fab products taste great and can see benefits. Easy to order and enjoy. Simple to use

Herbalife is a good product, you know where you are using this.I used this a few years ago and lost 3 stone, unfortunatly im back on it as I have 3 stone again to loose. Mark Bruin is who I buy my shakes off, there is never any problem with delivery, and he lets me know when there is offers available

Amazing products , I recommend it. Great products for weight loss

Best nutrition company… very reasonable prices for high quality products. Tasty bars and treats with high protein, healthy options. Excellent service and always quick delivery.

Ive been using herbalife shakes , tea for over 1 month . I have really enjoyed the great collection of flavours and have changed my diet and I lost over 1 stone in 6 weeks

Website is simple and easy to use. The products that i have used all taste really nice and work really well. Took a break from herbalife as i was pregnant but now my baby is 4 months old i have decided to go back to herbal life as i know it is good and works well for me .

Great to use these guys for Herbalife products. No pressure to stick with a program but great discounts when you're ready to stock up and go for it!

love the cafe latter flavour - formula 1 - and could see weight loss

Great service and products. Love the variety of formula 1 shakes

Nothing really to say, good service. Good do with better promotions

Great product.. wonderful taste.. good choice for weight loss

I love how easy to use these products are, they have helped me stay on track with remaining healthy. It helps that they are so delicious as well!

Always helpful, quick and easy to order, delivery fast and on time. Loads of offers all the time. Would recommend

Very easy to use website, great products, simple from chose the product to checkout. I have recommend to all my friends!!

I tried the weight loss package and it really was an amazing result. I think Herbalife products are the best in the world.

The protein powder has helped me a lot. I was unable to have enough protein in my body after having a gastric bypass and Was unable to eat normal food so the vanilla milkshake helped out. .

Great products. I have lost 6 kg in 2 months. Delivery was very quick. Good responses from the distributor

Great prices and always fast delivery and i love the vip credit

The herbal tea has help me a lot to regulate my blood glucose and level my diabetes to a lovely low reading I also feel very energised when're I drink the tea in the morning

Love the shakes, I have used them for years and they help me stay focused and give me a great start to the day

Great products 👌 Have helped me with the weight loss and energy 🙌

I have been using herbalife Nutrition for a while. Best weight loss product ever. My favourite flavour is vanilla cream, l have lost 5kg so far.

Ordering online is very efficient, the process is simple and time saving. The love the products they offer. Having Herbalife in my life has made me feel good about myself

I love all their products , protein shakes taste nice and very tasty and easy to drink .

I love the Herbalife products! I have a Formula 1 shake every morning for breakfast so that I know I am getting the best start to the day, even when I am rushing around. The protein mix is great for a post workout drink and I love the protein bars for when I am out and about. The website is easy to use and I always receive my products within a few days :)

I was struggling to come to terms with my rapid weight gain after having my first baby. I came across herbalife through friends and decided to give it a try. I am thoroughly impressed, the results give back fast and its super tasty. I'm a massive fan of the aloe Vera water so much so I don't think I'll be having the plain water again!

Love the products I've recorded, great quality service. Ordered several times

vey good skin care products, great vitamins and minerals for women.

Amazing products and great for weight loss, on my second baby and these products helped with my weight loss of my first child I'm back again to help with the second. They taste great and also give lots of energy.

Always order my herbalife products from here, great service and delivery times. Highly recommend

The flavour of the formula 1 is second to none, it's well worth the price and it's why I will continue to buy!

Always arrives quickly and everyone is always helpful

I must commend that herbaliife product is fantastic, I have not been able to match this product with any other. I reccomend it 100% for anyone who is on a weight loss journey or a healthy lifestyle .

Always use the shakes for breakfast and enjoy knowing that I am getting the vitamins and nutrients I need! Love the range of flavours too!!

Used these products for a few years couldn't live without them .. highly recommend

The herbal life products are a great way to get back to your ideal weight, by swapping breakfast and lunch with a tasty shake, and eating a healthy meal of your own choosing in the evening. After the first few days (and you have to be disciplined) the motivation will kick in (time after time) when you stand on your scales (which I do every 3 days). Ordering the products from Mark

Is absolutely amazing, it helped me so much losing weight.

I have really enjoyed my products and have tried to stay consistent in my journey. Speedy delivery and the service is without a doubt outstanding I shall continue to place my orders

good to kids in the busy morning. it provides good nutritions just in 3mins.

The website is easy to use, regular emails to remind me I have credit as well which is helpful!

I have been buying Herbalife products from Mark for the past 4 years and have been delighted with everything from simple straightforward ordering facility, prompt delivery and all products that were delivered were well packaged. Wouldn't order anywhere else. Margaret McQuillan

A most satisfied customer. Always on time. Always pleased with my orders. Thank you.

I enjoy the formula 1 with the protein powder it makes me feel full for longer period. The tea lemon flavor is great. The protein snack prevents you from feeling hungry also. I do not have any regrets using these products.

I've been purchasing on here for couple months and tje products are tasty, it gets delivered in time and the website it so easy to navigate

Love the products. Great flavours and choice and speedy delivery. Would recommend.

Absolutely love the shakes, protein bars are delicious especially the nut ones 😊 Excellent service never a problem with orders/deliveries

The website is so easy to use just like the products. I have become a big fan of the herbal tea. Maintaining a sensible diet and combining my milkshakes in has helped me lose weight and I feel way more healthier.

love herbalife it's amazing going to start it again today love the herbal tea gives me lots of energy

Great product with great results . Used for a few months and found it to be much better than anything I've tried before.

Very friendly, easy service well recommended 👍 and very tasty too

Am happy with herbalife products., its really amaziang

I love herbal ife, it improves the condition of my skin and nails better than anything topical. I fully endorse it as am osteopath to many of my patients.

I had doubt about this product after trying many in the past ! But been using this 2 months now and lost a stone already, the drinks are delicious and do fill you up until your snack time which I would recommend the protein bars 😊

All product is amazing I'm using Herbalife for a very long time now my family start using it and we are happy

Love the products and it is the only diet that works for me

Speedy delivery and I love the protein lemon bars.

Really please with the service received products are always sent out promptly. The website is good with lots of helpful information. I have been back on Herbalife for 1 week

Very responsive service and extremely speedy delivery. The website is easy to navigate and has good products for a wide range of health needs

Shakes are delicous and so filling, my favourite Is the banana which I have for breakfast and add in some frozen fruit. Sometimes I cannot choose there is so much choice.

Very good products for weight loss, very quick delivery and affordable prices. I recommend

Absolutely love herbalife products. First started using them as a good way to lose weight with the shakes being a great way to get the extra protein needed and also being a filling meal replacement. Always loved the variety of flavour and they have only got better with some new limited editions being made available recently. Fantastic products!!!

I am a big fan of Herbalife 100% satisfied with the products great

I Love Herbalife products, specially the tea, also the delivery service is fantastic.

Fantastic! Always order my herbalife from here. Quick and easy and fast delivery

I love all the Herbalife products that I have bought so far. I have tried many protein bars in the past but have to say flavourwise the Herbalife bars are the tastiest. I even prefer them to a 'normal ' bar of chocolate. Also, the Formular One shakes are gorgeous...especially the raspberry and white chocolate. It's all about good flavour with Herbaife products, which brings me back to ordering again. Delivery is very quick when ordering with Mark, and I never have to wait more than a day or 2 for my products to get to me. Many thanks for your good service.

Fantastic! Always order my herbalife from here. Quick and easy :)

Fantastic products, have been using them for 25 years now. Never had to loose weight, but really appreciating good nutrition and skin care. Excellent website and service. Thank you!

Tasty shakes and they do work and I suffer with underactive thyroid

Great service and products delivery easy to use and informative

Really enjoy using the products , my favourite is raspberry tea. It gives me a little lift in mornings

I love the Herbalife meal replacement shakes, the flavours are tasty and have a nice consistency which helps me stick to drinking them everyday!

HerbaOnline has all the Herbalife products you need at great prices. Delivery is fast and reliable. I wouldn't order from anywhere else.

Herbalife is the way towards a fit and healthy life. It def gets you in better shape and space.

Great products very tasty and wort the money, website easy to use ans so much to choose from

The website is always very easy to use, the products are amazing and tasty and the delivery service is always really good.

Love the products, they make you feel so much better and you achieve great weight loss.

I find the website very easy to use and my orders have been delivered extremely quickly. The Herbalife shakes are so convenient for me and quick to make up as I'm on the go a lot of the time. Very tasty shakes and fill me up too!

I've been using Herbalife for quite some time now I can't imagine a life without having my morning shake. It sets me up for the rest of the day I have more energy. My skin looks better meaning that I feel better inside and out

Been using for over 2/3 years now and I have to say when I am working out and using the protein shakes especially the chocolate and mint chocolate flavours that are my favourite , it really does work plus taste gorgeous. Definitely recommend to family and friends who have also seen the difference when using herbal products

Delicious products and amazing attentive customer service! Couldn't recommend enough.

Great tasting shakes that really help with weight loss, I lost 4 stone over a 12 month period, using the shakes as a meal replacement for breakfast and lunch was really easy and suited my working lifestyle of eating on the go also gave me more energy to allow me to run and train on a daily basis

Easy website to use, great deals and fast delivery.

Great products with first class service, why would you look elsewhere! You even get an update on your delivery, extremely efficient and reliable.

Enjoy receiving emails re products etc. Not bombarded with loads of them. Informative content.

I have been using Herbalife for the last 15 years. It works perfectly for me for losing weight and then maintaining the weight loss. Mark and Keeley are fantastic in keeping me posted with reminders and new products

I have had a really good customer experience with ordering on the website and delivery of my products. I love herbalife products as they support my everyday life. The thermo complete is most ideal for me helping me maintain constant energy for work and working out.

Fabulous product, used in our family for many reasons from weight loss to nutrition for a sportsman. Herbaonline offer a great sage way to buy Herbalife. Delivery is quick. They have never let me down and I have been suing them for nearly a year.

Good place to purchase all things herbalife, good pricing and good reward scheme

Love Herbalife, shakes taste amazing! Best way to get into a healthy eating routine and the results are amazing!!

It is easier to buy products on your website compared to other Herbalife distributors. However, you are not searchable on Google which is odd. So what I did is to find your previous email to me to able to find your website again and I have saved it on my Google browser for my future orders. Other than that, your website is great!

I have been really happy with the customer service I have recieved , great products and delivered quickly ,

Very happy with service ,quick reliable delivery and good range of products.

I really like Herbalife breakfast bars to keep me energised during my hectic day at work. I will be reordering.

Ordering from here is so easy and they are very supportive only place I get my products from

I love Herbalife products. They have helped me loose half a stone and feel better about myself. I love the shake flavours, especially mint choc chip and strawberry. I have had great service from Mark.

I have been use the product for few years now on and of when i need it .I will start use it again is the only think that works for me and i traid few ather teas and tablets to lose few paunts of my weight .Brilant staf .

A very easy to use website. I have been using products for a while now to maintain weight, but over the past few months I have been using products to lose weight. I am having 2 shakes a day and 2 protein bars a day and the weight is coming off slowly and consistently. There are a lot of nutritional benefits from using these products too, and they are very tasty.

Very good products and variety although it would be nice to be able to buy the skincare products as well. The delivery is done very fast.

Love the products, love the website, love the super quick delivery!! My go to website to order my herbalife products, would highly recommend 👌🏼

Fast and easy to order with herbaonline... Good prices and the products taste lovely

The products are easy to order and arrive quickly. The protein bars are so yummy and really help when you need that chocolate fix!

Amazing products. Taste amazing and work for calorie control and weightless but more importantly full of vitamins protein and goodness. Definitely worth a try...I love the formulary 1 shake and lemon tea to start my day. Thank you Herbalife

Always a very quick service and delivery. Good describtion about products.

Easy to order and quick delivery! I've used the shakes for a long time now and they just well make me feel great, as a busy mom I need energy something that's packed with lots of vitamins and and something that's great on the inside! The Strawberry one is my favourite but I like to order a few so I can 'shake it up a bit!!!'

website is easy to navigate and is easy to use .I would recommend

Really helps gut health and the tea gives you so much energy!!

I love the formula 1 shakes especially the chocolate flavour as I feel I've had my chocolate fix for the day. The herbal teas are a massive hit with me too x

Brilliant weight loss programme, really works if you stick too it, gives me more energy and less bloating after day 2

Fantastic website and amazing results can't recommend enough Thankyou

Can't live nowadays without my herbal life morning shake. Just starts me off for the day. Fills me up so I don't feel like I have to snack until my next proper meal. I have tried quite a few flavours now but my favourite are vanilla and mint chocolate. Ordering is easy as well and always comes really quick. Thank you x

Love my Herbalife shakes, they taste delicious and fill me up! Great variety of flavours too, what's not to like'! They are healthy, tasty and the best on the market.

Excellent service and always willing to offer advice 👍

Absolutely amazing products by far my favourite is the apple oat fibre

Great products, easy website to order from and super fast delivery always order from here hassle free 😁

I love this product, it really helped me lose my weight !

I've been purchasing herblife as its the only product that works for me with losing weight

I replaced two meals daily for 5 weeks and achieved my weight loss goal. I am now replacing one meal to maintain the loss. I have kept at a steady weight while doing this, and feel good

5* service and products are really tasty the tea is so good I've swapped it from my regular coffee to it as it gives me that energy to keep going through the day. It also kicks those sweet cravings too.

Mark

Love the products, managed to lose 3 stone on these and trying to lose 3 more,definitely recommend the shakes

This really works for me

The best product if you want to lose weight! It really helps!!

I love the shakes! I have been using the complete meal shakes and have lost weight and gained my confidence back. They are so versatile and fit into my working day and when on holiday. The emails are very friendly and the support is very helpful.

Я очень довольна вашей продукцией. Буду и дальше ею пользоваться. Советую всем.

Great service, easy website great cash back rewards.

I'm really glad that I have started to use those products. Weight is going down as expected. Website and customer service is working well and smoothly. I purely love Coffee Latte flavour, make for me cherry flavour and I will love you more.

Love the site, really easy to find the things you need, and products are well displayed.

Website is very simple and easy to use-find what you interested on. Shakes are very tasty ,rich and creamy. And super speedy delivery. Thanks

Great website, products are at a great price, communication is good and delivery is always quick

Hebalife fits in with a busy lifestyle, nutritious and convenient with the benefit of calorie controlled meals on the go. Never gets boring as I add fruit and veg to keep it interesting although really good on its own. It works for me.

Herbaonline motivated me to keep going in my weight loss journey. I'm glad I'm a member of it. They reward you in terms of credits and helps you to save your hard earn money M

Love herbal life products absolutely amazing can't live without the beverage totally worth it also customer service is 10/10 they are extremely helpful and reply back very quickly

I'm always very happy with the service I receive. My orders are always speedily delivered. I would also like to mention all items that I have purchased all work for me. The shakes are delicious!

Perfect products to loose weight.. to make our life beautiful.

Love the herbal life products, started using them to loose weight after lockdown and also for the collagen supplements. I have lost a stone so far and the products taste amazing, kick all cravings for sweet things and keep me feeling full.

I have been using the formula 1 shakes for a few months now just to replace my breakfast. Starting the day off with something healthy seems to keep me on track for the rest of the day. Using this along side with a short workout 6 days a week has helped me loose a stone in weight 😁

I've used these products for a few years now. They are filling and taste great. Useful if you're in a bit of a rush and we'll worth investigating in.

The products I've used have been super delicious, all the information you need is on the website at your disposal and delivery is always efficient.

Information on your website is very informative and easy to understand. Your products are first class, i have been using them from many years ago whilst i was in South Africa and i was so pleased that i could order them from the Uk.

Herbalife the Products are amazing 🤩 the shakes really do keep you fall the best out there. 100% remaining to anyone trying to lose weight or if you just want to be healthy

Ive come back to Herbalife as it works! Not done it for a while and am paying the price in weight gain so im back here to Herbalife because it works!!

Great service always delivered on time, great tasting products too!

Great tasting products, very fast delivery. Helped weight loss before holiday. 😀

Excellent products and suppliers. Great discounts regularly.

Website could be a bit easier to use. Service is spot on always delivered timely! Results are taking a bit longer than expected.

Fabulous delivery time usually next day I love the products , and how they assist my day to day living , I struggle with energy levels, but the products I use really help, I have an active job and keep me going through out the day . X

I see great results with Herbalife and the quick delivery from this site is good too.

I have tried the Herbal life meal replacement shakes in the variety of flavours that they have and find them really good they taste great

What a great, easy convenient website to buy all the Herbalife products you need, and all delivered straight to your door with a fast efficient service!

Great customer service and really quick delivery.

Always a quick service and the VIP credits scheme is a lovely touch. Also love the shakes. tasty and filling .

I tried my first herbalife last year. It helped me so much to loose weight and keep myself in shape. The banaba milkshake tastes amazing.

Great service always received and deliveries within a couple of days

Great tasting products. My go to protien shakes before and after work outs.

Very good products I always use meals replacement shake and it work for me. Do recommend this products

Great products, service and fantastic results. Easy to follow program.

Excellent service ..with fantastic products .. thank you

Great products prompt delivery and always sending emails of offers etc.

Herbal life website is easy to use and the service delivery is prompt. I am recommending this to all my friends. Products are tasty and satisfying

Really good love all the shakes and quick delivery

Genuine products, fast delivery, always someone there to answer any questions you may have overall a great service! Thank you!

Very good products value for money. Service, order process is very efficient and quick delivery. Very happy with this site.

Lovely products all taste so nice no nasty surprises.. delivery is so fast and credits to your account are a bonus .

Good product... Should strictly follow the diet.. I really enjoyed the strawberry flavour milk shake.

Fast delivery and delicious products ❤️ Enjoy every products it's easy to prepare and step by step guide I could take it anywhere travelling and work with my day to day life. Not just losing weight but in a healthy way lifestyle too. Happy to have herbal life in my day to day .

I have been taking Herbalife shakes for 10 weeks , lost 2 stone in weight and normalized my blood sugar levels without taking any medication. Well pleased..

Easy to order, Super fast delivery - always arrives sooner than expected 👏

I'm thoroughly enjoying using Herbalife products and find it very easy to follow, I'm also very happy with the results so far and have highly recommended Herbalife to friends, I'm in my third week and I'm looking forward to trying different flavours of the shakes, teas etc

Website is easy to use. Wish accessories had its own category rather than heading to checkout to see them. Products are of good quality and taste good, although quite expensive for the quanity you get. Would recommend to a friend though.

Amazing service. Orders always arrive on time. Website is easy to navigate and of course, the products work!

Fab products! Lost 10lbs in a just over a week . Fast delivery and great communication.

Absolutely loving the formula 1 shake. I've been having it for breakfast every morning for the last year and I can't believe the difference it's made. I feel healthier, have more energy, and have lost weight. Mint choc is by far my favourite flavour. Tastes just like a milkshake

I have used the products before and had amazing results, I then took a break after some heartache in my life, but knowing they are the best products for a healthy lifestyle I'm back!

Great shakes that give you energy for the whole day. It's only been 2 weeks since I started, but I'm feeling much better and I'm losing weight already! Highly recommended :)

Well this website it's great. All products are so nice. The prices are amazing. And the delivery are so faster.

Great product to loose weight specially if paired with simple calor y counting. In addition herbalonline has great customer service

Really enjoying the products. My favourite flavour shake is cookie crunch. My order is always delivered the next day with great communication. I love it!

The website is super easy to use, everything is laid out really easy to see

Cell Activator works ok. There's something wrong with the page

The results are not that good I have used the formula 1 shake for almost a month but I haven't lost even a single pound.

Great product, at a reasonable price, always delivered efficiently.

Really enjoy the shakes especially the cookie cream and banana. Herbalife helped me on my weight loss journey and I will keep coming back for more. Tasty, filling and nutritional. Super fast delivery every time!

Needing to lose 14lbs before the summer holidays, took to the Herbalife from a recommendation. Great tasting, no clumps or grotesque lumps, mixes really well. 4 weeks in, lost 9lbs and I'm going to keep using these products until I get to 13st (currently 13st 13lbs) .

Excellent service and excellent products. Been using as meal replacements for two meals a day - keep me full and are keeping my weight under control.

Have been ordering my proudusts from Mark and keeley for around 3 years now , if ever I have a question I have emailed these guys and get a reply back very promptly brilliant service !

Amazing products to help maintain healthy lifestyle with fast delivery and perfectly packaged nutritious products!

Amazing products, have bought them for over 4 years. Love using them for my weight loss programmes.

I've used Herbalife.co.uk for a number of years now, I find the website easy to use, ordering is simple with a quick delivery amd if I needed help the support was there for me.

Excellent quality product. I loose so much weight while using. Vanilla is my favourite and protein shake powder is the best

Great nutrition products, I especially recommend the Fibre and Herb tablets to clean your bowels or if you have constipation. Formula 1 shakes taste lovely, not like most of other protein shake product. Formula 3 protein powder is nice and tasteless so you can incorporate in any kind of meals.

Great service, the products come in time and Mark is so helpful. I love the product! Which makes it easy to do!

Really pleases with the service and delivery and they get straight back to you with any questions answered

To be honest the best I've tried ever Has helped me so much and I feel much better and confident about myself and delivery if the product was up to standard

I seriously now swear by Herbalife. Couldn't ask for anything better, and couldn't recommend highly enough. The shakes and the chocolate peanut protein bars are my favourite.

I have been using the Herbalife products alongside my nutrician plan and excercise regime and the products are great. They are really easy to use and are really tasty. It's great that a product can balance really well when working hard to achieve the goals I want.

I have used herbalife for a few years now and it really works if you stick to it. I would highly recommend their products

Great website, excellent and speedy service! Would recommend

Herbalife product are amazing easy to use and taste great 👍

Herbalife nutrition is good for health I feel healthy and good ⭐️⭐️⭐️⭐️⭐️

Speedy fast delivery, never had an issue. Website very easy to use, and always had quick response to any questions I've asked.

Speedy fast delivery service. Help when making enquiries. 🌟⭐️🌟⭐️

Amazing products with fantastic results. Shakes have so many amazing flavours to choose from. Would highly recommend

Love the range of Herbalife products. Fits in so well to my daily routine. I have a shake of formula one and protein drink mix for breakfast and again for lunch. I then have dinner and a couple of small snacks and I feel great.

Best thing I ever did was try herbal life. Stopped me being bloated every night after eating. Would 100% recommend

Fast reliable service !! Couldn't be happier with this company !!

Fantastic products great tasting and really do provide me with what I need and website is so easy to navigate great stuff

I have to say that Herbalife is fantastic. The site is very straight forward , any queries are answered immediately. The shakes are amazing, my favourites vanilla, banana, strawberry and the mushroom soup is so filling. I love this site plus you earn VIP points . Sometimes I can't afford to buy but definitely a good product.

From the very first time I used your products I found them very easy to use the instructions are very clear! The shakes have some lovely flavours! And make you feel really full. Also it's very easy to place your orders! And they arrive in very good time.

Due to health conditions i can struggle daily with weight issues, eating and low energy. Since starting herbalife i have noticed a great increase in my energy levels. The shakes are great and i am starting to explore more of the items

Great range of products, healthy and nutritous shakes to help lose weight

i have been using Mark and Keely for my Herbalife products for years. The programme is easy to use and has great weight loss. I have been extremely impressed with the product. Would highly recommend all involved.

Have been using Herbalife nutrition along with a balanced diet since January and 10kg down. I have been enjoying my morning breakfast shake, a healthy low calorie lunch and dinner. I have also been enjoying the Herbalife protein bars for extra snacks and to get my chocolate fix!

Always quick delivery with plenty of stock and flavour choices

Such an easy and pleasant experience purchasing from this website. Good delivery time and packaged well. Emailed for some advice and response was prompt, super helpful and very friendly and supportive. Will continue to use.

I have used herbs life products for over a year now and they are the best I've tried! Love the peach tea morning and afternoon. The belly buster at night is a lovely drink too! Heading to Spain and taking my tea couldn't be with out it.

For many years I have struggled with weight gain, and tried every diet in the book with no success. A friend introduced me to Herbalife and I have used it daily now for 2 weeks and have lost over 2kg, sometimes once a day sometimes twice a day....IT Works!

I have been buying from this site for a few months. Delivery is always quick and communication is great. So far, I've lost 18lbs just by substituting my breakfast and lunch for a shake and eating my normal evening meal.

Website so easy to access and order ,no pressure as I find distributors always pressure you

This is a great and easy way to order your herbal life products and get great deals. With fast delivery.

My favourite site. Easy to navigate around and the explanation on products is perfect. Delivery had always been really fast. My favourite is the formula 1 mint chocolate shake and the lemon flavoured tea.

I have been very happy with Mark and would recommend all the products.

So happy with the products, quick service and fast delivery!

I have found that Herbalife is a fantastic product. The shakes are great because there is a lot of different flavours to choose from, also the drinks are very filling I find if I add the protein powder as well it thickens the shake up even more, all in all it's a great tasking product and it does work

Easy to use website. Products are enjoyable for a healthy lifestyle.

I've been using these products for nearly 2 years and I love them! They really do work and taste amazing so I don't even feel like I'm dieting or cutting down

I would like to express my satiated with herba life products and the service that I have experienced.

The website is amazing,the products are extremely nice for the purpose they are made for. I feel more energetic and better with my body. Simply amazing Herbalife

I am more than happy with the service I've received since using HerbaOnline, from order to delivery and regular updates even when delivery is running late… it's a 5 star service!!!

Great service, quick delivery's always prompt with sorting out any issues

I love Herbalife, I have been using these products for long time and It is part of my diet. I do recommend them either for losing or keeping your weight.

Love the taste of Herbalife products and really do help manage weight!

Great products with the Formula protein really helps with my workouts.

amazing products you feel yourself energised and active it works really well for weight loss

Im Happy with this products,very good quality and results.

great products since drinking tea I stopped drinking coffee and I don't need it anymore

Excellent service and delivery is always on time and fantastic products

Very pleased with service and products. Very speedy delivery. Thanks

I find the herbal life programmes one of the easiest to follow. It is flexible and I feel like I have so much more energy. I have kept my weight loss off for 2 years, all thanks to herbal life. Thank you x

The Herbalife products sell themselves, but I found this website brilliant in helping my weight loss journey. Delivery is always very quick and the information available is always very helpful.

Great service always emailed about their offers very fast delivery Great service

Great product Lost 2 stone in 6 weeks Feel healthy Fit Full of life

These products are just fantastic , they make me feel great and I trust them so much . You keep the weight off and they are so good for your body . Highly highly recommend

Brilliant products and service Wouldn't use anything else. I lost 2 stone within 12 weeks

Fanatic products and service. Have been using Herbalife for 2 years now and wouldn't use anything else. Highly recommended

Great products especially love the protein bars and also the thermo complete as it gives me that lift in the afternoon.

Love the products, quick and easy for an on the go new mum trying to catch my tail all the time now!

Delivery time us always so quick, theres always a great range of products and the price of the items is very competative. I seriously recommend with the VIP reward scheme.saves yiu more money, you keep coming back.

great service , products are great have amazing taste would recomend 100% herbalife

Very tasty and nutritional shakes. This company well organised and very knowledgable and arrived in good time

Love the products, they keep me on track and are easy to make especially as a busy mum on the go. The tea is amazing gives me lots of energy and the shakes fill me up and taste delicious. The service is excellent, delivery is fast and products delivered in excellent condition. I would definitely recommend!

Website it great, easy to manoeuvre and find what you are looking for, delivery is usually quick. Product is great.

Friendly, personable website, Competitive prices and offers, very speedy delivery. Thanks a lot- looking forward to seeing your website grow.

Great products, great service, great price and quick delivery what more can you ask

Amazing product. Tried loads of different diets in the past and this is the only one which has truly worked. In a year and a half literally halfed my body weight and felt amazing for it.

Fantastic service great products Does exactly what it says it does, quick delivery once order placed

Love the products and my energy levels are up! I love using the herbal life products and feeling more determined than ever, I have recommended these to all of my friends.

Good communication in regards to when item's have been shipped, items are well packaged

Great service, products are always in stock and a reliable rapid delivery service. Great use of the credit scheme, which soon builds up so you can get a great discount 👍👍

Fantastic products that taste great and at a reasonable price. I have a very active job and Herbalife keeps me satiated in between mealtimes. Highly recommend!

Great products and great service. Always a quick delivery. No hassle.

Great products. regularly buy. highly recommend. however on a bad note prices or shipping needs to be reduced.

I have been using Herbalife for over 15 years. I first went on the lose weight programme and lost a stone in 6 weeks. From then onwards I maintain my weight with one shake a day, multi-vit tablets and protein bars and a balanced diet of mostly fish and fresh veggies.

Could you please let me know when my latest order will be received by myself, ordered 21.02.22, thank you

Fantastic products. Have helped me immensely with my weight loss. Highly recommend.

Been using these products and site for a few years now. Amazing service and delivery time. Have recommended to a few people.

Good products and healthy. It is helping for loosing weight.

Excellent products and fast delivery . I have tried loads of different shakes from other brands and these are the only ones that work , taste delicious and I find easy to stick to

Always prompt service and delivery, easy to navigate website, wouldn't go anywhere else for what I consider the best nutrition shakes.

Delivery and service always quick with no problems

Great service. Speedy delivery. Products arrived just as described.

Love the service

The peach tea is an everyday essential to my daily routine

Quick and easy to order and when sales are on good value for money protein shake is easy to mix also love the vanilla meal replacement shake the herbal tea give you a good lift and you will have a good night's sleep

The best ! ❤️❤️ I use it for a long time, the formula is irreplaceable. super service and site. Thank you very much for having you.

I love herbaonline.co.uk. When I receive emails, the amount of credit I have is clearly shown. I never have to take time searching for what reward points/credits I might have, unlike some sites. The products speak for themselves. Love them ☺

This is the only way to ever lose weight. I tried everything but nothing worked like Herbalife did. It's shakes are fun to drink unilke other tasteless shakes. The thermo tablets work like magic. I would never ever go for another product after discovering Herbalife.

Herbal products have helped me to lose weight and also maintain a healthy lifestyle 💪 👌 🙌.

Excellent service, helpful when required without being pushy. Still bying from this nice couple when possible.

Herbalife Products are just awesome. They initially helped both my husband and myself with weight loss and we still use them to maintain a healthy weight. Reasonably priced and delicious!

I love the cafe latte flavour formula one shake! It's my go to when I put on a few pounds and just want to get myself back quickly. I drink this on and off when needed and always tastes great and works a treat. Love it!

Greatt product. Helping me lose the wait I need. Great taste. Must buy.

I have been with Herb-a life off and on for over 5 years it's brilliant Thank you

Amazing products at the best prices! Always a very quick turnaround and always really good deals wouldnt shop anywhere else

Love the website, really easy to use and helpful to kick start and maintain your diet

Very good always keeping in touch and checking in 👍

Fantastic website and speedy delivery, I can't live without the protein bars great substitute for my chocolate addiction

I started Herbalife as a kickstart thing but I really enjoyed it so kept going with it. The biggest difference it makes for me is there's not as much bloating in my stomach which usually happens after eating especially bread. Been a busy working mum it's quick and easy to do, I'm not not giving my body what it needs but I can quickly get on with my hectic day. I would recommend it to anyone.

I use this online shop and I think it's very useful, easy to order and very quick delivery. It's great service.

Delicious products, quick delivery. Happy with the service I receive. Thank you.

I love herbaonline. Being able to use my credit each time, getting discounts and fast delivery. Overall I'm happy with the service. Thank you.

Hi I would like to say I was have problem to eat Breakfast from small have all the time pain stomach since when I start use Herbalife Nutrition I using every morning I don't have anymore stomach pain and I feel more active thx for Herbalife for this product

I love Herbalife products I use every day and recommended my friends. Products so tasty and healthy.

I have been using herbal life products now for several years. They have now become part of my daily diet. Since using them I have found that Herbalife products help keep me healthy whilst keeping my weight down.. I usually blend fresh fruit with the shakes for breakfast which are so delicious and keep me sustained until lunch. I also use the snack bars between meals which are also delicious.

A nice easy to follow diet plan. Even when I stopped the plan and was feeling not well I had a couple of days of the shakes and felt back to my old self. I think my body just needed the vitamins. I feel so much better for knowing a lot of my body's vital vitamins are being consumed without too much thought.

Couldn't ask for a better Service/products. Always been great everytime.

The shakes are fab. Great choice in flavours. The savoury mushroom soup is great too. The tea is a great pick me up with giving you a bit of a 'buzz'. All in all, it's been great for getting me back on track after Xmas.

I love Herbalife this is the only diet that works for me absolutley amazing I would recommend this to anyone

Hi everyone. I just want to say thank you. Your prodact is amazing. I use only 2month and i already lose 7kg. Im so happy and i have another 10 kg to go. Thanks guys

I have been using the shakes since September 2021. I have already lost over 4 stone and feel amazing. They are easy to prepare, tasty and come in lovely flavours. Really happy with the results 😍

Want to try Herbalife again. I always start well but never continue. My friend is doing amazing and has encouraged me to try again

The service I receive from herba online has been superb. Quick delivery and excellent customer service Highly recommend

Very supportive and encouraging. Emails are very motivating

Best shakes and flavours option out there, Have a shake daily for breakfast

Couldn't recommend Herbalife products enough! They make you feel amazing and the results are unreal. Super affordable too. Would 100% recommend starting your Herbalife journey straight away!

love formula 1- has helped me loose a lot of weight and I have seen a significant difference to my health

All products is very flgood and very effective I lost 11.3 kg in 2 months Thanks for herbal-life

After the first month, I have already lost 5 Kg, what can I say, so far so good ! Hopefully I will reach my goal - 20 kg in 1 year !

Cannot live without Herbalife, I feel great, more energy, taste is great. It has changed my life, other products resulted in huge hair loss. I recommend it to everyone

Would love to try some new shakes and some new ways to loses weight

Great communication. Updates and generally keeping in touch. Happy with all my purchases online and will be stocking up to kick start January 2022 Thanks Herbalife online

I recently started using Herbalife as part of a fitness program and I love it. I start my day with a shake mixed with almond milk, water and fresh fruit, it is delicious and keeps me going through to lunch. I also use the protein bars, a healthy way for me to snack during meals.

Products are nutritious and flavoursome, website easy to use what more can you ask for. Great company

I used to take Herbalife products many years ago and the products were good then. I have started to take the Formula One again since last October and can honestly say the taste is absolutely delicious, I tend to mix different flavors and also enjoy the savory Formula One mushroom soup. so far I have lost a whole stone and treat the products as a change of life style rather than a diet. I also use the herbal tea and that gives me a boost when I work early shifts and also counts to my water intake.

Delicious Taste, Healthy snacks .Products very helpful for weight loss

Love all weight loss products and chocolate bars. Great fast ordering/delivery service plus you earn points as you spend which is great. Thankyou

I would highly recommend, please don't hesitate to order. The discounts are authentic and the products are delivered promptly. Great products too if you haven't tried them before.

Good quality products to help with my journey of loosing weight and staying healthy. Always quick delivery once I've placed my order.

Really like the ease of which I can replenish my Formula one shakes. Good service as well.

Started using this product a month ago and its fantastic. Love it

Great selection of nutritional food supplements, which offer good value for money, easy to use, we find them to be great weight loss products.

A great company to deal with. My favourite items are always in stock. Delivery is always within a few days.

Amazing products easy to use easy and quick order service awesome results from using these products Tea is lovely

Great tasting products, the price isnt always the best but you pay for what you get

It's the best thing I have done for myself I lost 23kg with formula 1 sakes.

It is great to start my day with a Herbalife shake.

I live the product, i like how they taste, and they help me to lose some weigh

Excellent Service. Fast delivery, informative emails and a great selection of various products. The shakes are really tasty and are filling! Very happy.

I love all the products but expensive, I like the tea and the shakes are delicious

Loving the herbal life plan easy to use easy to follow and they a taste great. Iv tried many diets and this one is far the best for good results and good money. Already I feel better and less tired. Going to order another Apple fibre as I use this in my shakes and as a drink

What can I say been on herbal life now for three months and have lost just under three stone and love it so easy fits in with my Busy lifestyle

I absolutely love the vanilla shake it's so tasty and is a really nice blend I have it as a breakfast substitute and it feels me up until lunch time I really like it I'm so glad I started using it 👍🏻

Brilliant easy to navigate website. Cost and delivery are exceptional

Great products for maintaining a healthy lifestyle

Fabulous products. Tasty too 😋 Wonderful, easy programme to follow and useful tips.

I love this products. They help keep my weight and its a great and fast breakfast option

Herbalife is fantastic if you are trying to lose weight. So easy and convenient and tastes great would highly recommend

Overall I am a happy client! I am very satisified with ordering from this website, it is easy to navigate and hassle free to order. . The products are delivered on time and arrives well packed plus I enjoy account credits everytime I purchase for extra savings. Thank you so much :)

love the products all amazing flavours , and the program works

Excellent range of products and super quick delivery - no complaints

WEBSITE VERY GOOD AND WELL INFORM PRODUCTS VERY GOOD.I FEEL BETTER ,MORE ENERGY,HEALTHY I IMPROVE MY WEIGHT AND DIGESTION

The website is so easy to use, the products exactly as they describe and very fast and efficient delivery service.

Products always arrive in good time. Great customer Service

The website is easy to use and I've got a great experience, easy to track and quick response

Love these products. Have really helped to get back on track. The choc/peanut bars are my favorite 🤩

Great offers , delivery is always quick and easy to deal with ! I love the products thanks ...:)

The website is very easy to understand and on each product it tells you how the plan works to detail which is brilliant

The website is really simple and easy to use. Really like the rewards you get from placing orders. The vanilla creme is my favourite shake, it tastes delicious, would definitely recommend it.

I have Herbalife every morning for breakfast before going to work. I love the chocolate shake blended with fruit. Fast and healthy, I definitely recommend it!

Fantastic service. Quick and reliable. Definable recommend this site.

Such a wonderful site and literally I enjoyed every bit of it . Highly recommended

The website is easy to use and navigate. The products are fantastic and definitely recommend.

All is perfect Contact, delivery and all services at side

Excellent products, all reap excellent results, it does exactly what Herbalife promote!!!

Excellent good amazing products.. i have lost soo much and it has been part of my life now

Very good and effective products. Would definitely recommend to anyone.

In love with the products I have received , works great.

Was worried that it wouldn't taste but it's been the easiest swap the flavours are unreal and the texture is not lumpy can't wait to see results thanks guys. 😀

Excellent products, service and good delivery I feel so much better taking Herbalife

The herbalife diet is probably the best diet I've done in years. Some great flavoured shakes and I'm enjoying it just now and I've lost over stone in about maybe 5 or 6 weeks 🙏👍

Great products! I use these products for getting my protein in as I'm a vegetarian. So I love to have my mint chocolate shake everyday for breakfast. Its fast, easy and I can drink it on the go!

Great selection of products. When I purchase products always delivered quickly.

Excellent service and rewards. Ordered multiple times without any issues. Easy, straight forward and quick!!

Great products, great service. I have lost a stone since starting Herbalife.

Very good !!!!!!!!!!!!!!!!!!!!!!!!!!!! 😂😘😘😘😘😘😘😘😘😘😘😘😘😘😘😘😘😘😘😘

Really enjoy herbalife and find it helps during work and stops those cravings, it also helps with all the flavours they offer with the shakes

Went through a stage of using Herbalife products about 10 years ago for weight loss and muscle gain and it worked. Became a bit sedate then for a while and put weight back on. Using Herbalife again has helped me shift some weight and body fat and put on a little muscle, along with a much increased physical fitness programme. I like the taste of most of the products and think they provide value for money if you stick to the programme.

All products are easy to order, competitively priced and delivered quickly. The best bit is for every order you place you get cash back on your account. I also got a free shaker, spoon and pill box with orders I have placed. The easiest and most effective way to order Herbalife.

I just could not mention this products enough the website is easy to find, plus VIP points/credit just a great bonus when i started my journey with Herbal Life i was at a lowest point in my life thankfuly i slowly started finding myself again it takes time and patience and determination but even after a week i saw results my weight shifting my energy and moods changed completly. I have never been overly overweight but have them extra pounds on and a 6month look a like belly actually baffled me alot so i decided to give it a try with Herbal Life and i cannot i cannot say enough Thank you . I got myself into an easy routine something i would comply with without thinking twice or end up cutting it short always pretty good discounts which helps and encourages you even more to grt your goals done . Over all im just happy that Herbal Life help me stabilise myself Mentally and Physically THANK YOU X

Totally love the cafe latte shakes - my mornings would not be the same without my shake! Great to know I'm getting my protein in and it's handy for those busy mornings

Website very accessible and easy yo use. Products are brilliant and very tasty

Very good 👍 is working well .I feel very good and full with energy.

Fast fdelivery great communication anc offers. Would recommend

Very easy to order. Loads of information and support on site. Most of all keeps you in the loop of discounts and offers

Love the products my fav is banana shake and I have it for breakfast and lunch

Love these products I'm loosing my baby weight and I highly have been recommending them to people the site is very easy to follow

Amazing products !! Energy levels are increased ! There's products helped me loose 3.5 stone!!

Great tasting range of products and quick delivery. Help me manage my calorie intake.

All i can say is that Herbalife products are superb, i have been using some of them products for years now and the benefits are just amazing, the shakes taste really good as well. The vitamins just give you that boost you need, and all are made with natural ingredients, so you stay in great shape with them weight management programs and get a healthy looking skin too.Plus having to order just here in the UK is making my life so easy and the delivery is super fast

Great service from mark and keely. Goods always arrive on time and in full. These products have kept me healthy over the last 18 months. Before taking herbal life I suffers blandly with colds and monthly periods. Not had a cold since and my monthly symptoms are under control

Herbalife really helps me manage my weight as i could not control it before.. with my sister's recommendation about this product, i tried and it has a powerful effect on me.. thanks herbalife for making things better..

Amazing products, helps me with my weight loss, i really recommend it.

Fantastic service and quick delivery.I love the products

Fantastic products and so easy to use. I've lost nearly 2st gradually over the last few months having shake for breakfast/lunch and a healthy evening meal. Highly recommend

Amazing products, I always order from here super fast delivery and always keep you updated with new products and offers highly recommend

Amazing products very satisfied seen visible results

I have been delighted with Herbalife products and helped me to lose weight without any hassle and also great products. Thank you.

The delivery is so fast ! Great quality ! Thanks !!!

Great vipcredits and fast and reliable delivery Every order

Fantastic products loved everything I've tried feel like I have lots more energy and most of all I'm feeling better in myself.

I always receive an amazing service from Mark

Great service, fast delivery every time. The products are always perfect. .

Love the Herbalife Formula 1 shakes along with the Protein Drink Mix for breakfast. All the products are great - have used quite a few of them at varying times. Great website, delivery and communication,

Amazinggg I am always ordering the milkshakes and beverages 100% recommend xx

Absolutely love the tea - lemon and original are my favourites - does exactly what it says on the tub - when they say whizzy tea they mean in - would definitely recommend this product

Really good service and prompt delivery! Always checking in via email really good after sales service definitely recommend

All products are excellent, website is easy to use. Also products delivered quick and on time always. I'm very happy to be client.

Absolutely love taking Herbalife it make such a massive difference to my well being. I make sure I get all my nutrition my body needs as I am very fussy eater. Not only that I drink more water when I am taking Herbalife products. 100% for me!

Been using herbalife products for 6 months now, never felt so healthy and full of energy would 100% recommend!

I struggled to lost weight and felt very lethargic. Once I started using the Herbal Life shakes I lost over 1.5 stone and started to feel more revitalised and energetic.

Great stuff i m really enjoyed expecially the cr7 canister and the nutritional fibre for breakfast

Fantastic service from start to finish. Love all the new ranges that are being brought out.

Lovely products great service easy to use website and quick delivery can not find fault. Always giving you love ideas and recipes to use with the products you buy.

Really enjoying my products from Herbalife. Really easy to do being a busy mum and I absolutely love my cafe latte shake. I've lost 3 stone in total since I started in September and even after a few months off it here and there I have maintained weight loss.

These products are great tasting easy to Follow and I feel so much better in myself …

Lovely tasting meal replacements. Very easy to order and super fast delivery. Will definitely be ordering again before my current supply runs out.

Very pleased with the products and fast delivery :)

I love herbalife, i have tried every diet under the sun and struggled to loose weight. Herbalife helped me to ditch the weight but what also amazed me was it gave me energy like i had never had before! It can be a little expensive when adding a few bits to the basket but it is definitely worth it

I have tried many shakes but I can only stick to herbal life shakes. It keeps me full. The problem with me is get so hungry so quick. I feel full after one shake. I have under active thyroid and this has still enable me to keep the weight off. I have recommended herbal life to so many people. I love it.

I have done Herbalife last year and I manage d to lose nearly 10kg in 3 months. I dropped from 69 to 58kg. It really works. It wasn't easy to follow it properly but it worth it. Def I will recommend it to those one who are straggling to drop weight and get back in shape.

Very responsive, fast delivery and always happy to help.

I occasionally order Formula 1 Healthy Meal, fibre tablet and multi-vitamins when I need to lose weight - as fallen off the wagon. Following the plan brings me back to shape and weight loss - by bringing the discipline back that is easy lost.

I've been doing herbalife for a few months now and can see a big difference with my clothes fitting better. I've recently had a baby and it's so handy to just grab a shake and go

Herbalife products work! I've tried many others and away come back to Herbalife. Herbaonline provide first class Customer service and fast delivery. Recommend

Excellent service, products delivered quick and additional help available to understand the products.

I love herbalife it's the only thing that helps me loose weight and feel great, full off energy , I would highly recommend to anyone .

Great products and easy to use website! This is the only website I use to order my Herbalife products - thanks guys!

Really easy to follow and understand. Product s taste good

I'm very happy with the products so far. Already feeling a small difference in my weight. Going down slowly. I think still another month or two. All the products flavours are amazing! F1 shakes just taste like normal milkshake which is appealing. Will continue to buy products to help me

I start my program 2 weeks ago and already lost 7kg🥳 the products are amazing and really good quality I recommend 5 🌟

I have been on the Herbalife plan for 7 weeks and have lost over a stone! After struggling so long to lose weight it feels incredible to be finally where I want to be and to feel healthy.

easy website to work, great help, awards and vip discounts which is great when ordering.

Amazing products and brilliant delivery Always arrives really quickly

The Best product in the world. Good quality and excellent rezultate , a lost 25 kg

I would go without breakfast and then was in a bad eating routine for the rest of the day, I've been using the shakes and teas to kickstart my mornings. I'm making a shake the night before and chilling it in the fridge, as soon as I'm up I can grab and go about getting kids ready etc. The shakes are so tasty and massively helping with weight loss.

I have been using Herbalife on and off for just under a year now, and I really like the products. I find that the shake in the morning is a great way to start the day, and is as filling as it is nutritious. I've managed to lose weight using these products, and feel fitter and healthier for it.

Website is very easy to use and to navigate around. Products are amazing too

I had been buying Herbalife products from another supplier but they were away and so I looked online. I came across Herbaonline and they had all the products I needed at the right price. I am now a convert to Herbaonline as not only do the products arrive really quickly and well packaged, but you also get VIP Credit just by purchasing from them. Highly recommended Herbalife supplier.

Fantastic products. Fast delivery. Love using herbalife.

Excellent service always fast with deliveries with no problems and easy straight forward website to get what you want

Really great fast delivery and the VIP loyalty discount points added to each order are brilliant, also why I keep coming back. Have gone from 14 back to 10/12 in 3 months and have so much more energy. Herbalife has also helped stabilise my chronic osteoarthritis pain, thank you Herbalife.

These products are very amazing when my order finish then I did more order these vitamin gave to me energy

Great service- delivery is sooo quick! Products are great - I love the banana cream flavour!

Been using Herbalife for 6 week and results are amazing never used anything that has worked for me before

Orded quite a few times from here now. Great product and great delivery service. Keeo it going.....

Great service the shakes taste amazing my fav is chocolate mint only thing helps with my weight but quite pricey

I have been using the products for a few weeks and really happy with the results so far. Ordering from the website, is easy and simple to use. Would definitely recommend.

I'm a huge fan of Herbalife! The website is so easy to use and once I've ordered my products they always arrive super fast. The service is impeccable. Herbalife tea is my favourite and is always in stock.

Lo didn't believe in the begin the results, so I tried them and just amazing. Feeling much confident. Also the website is easy to use and quick. Very grateful for it

Always rely on them for quick service and delivery! I've been on and off of Herbalife whilst pregnant but had points credit that I get right back to and use!

Great website Easy to use Helpful advice Great discounts- love the credits system brilliant insentive to re order !! Fast delivery I have been a member a few years now never any issues! Highly recommend Well done guys😊

Brilliant service, order in the morning, arrives within 24-36 hours, great service, great product. Love my shakes and tea.

Great products, I love having my formula 1 shake mixed into my smoothie every morning.

This Web site is amazing. I always find what I am looking for. The delivery is really quick a can just recommend this Web site.

Loving Herbalife, I lost the weight I needed to quickly but I can still have treat days. Initially it was only for weight loss but has now become part of my healthy lifestyle.

So far all products And service have been fab ! Deliveries are always on time

Absolutely fantastic! I have been using Herbalife for a month and lost a stone!

Great products great taste and great results recommend

Always great products at great price and superb delivery times.

Absolutely love herbal life, makes you feel energetic the whole day, filled with lots of vitamins so great for your skin too, recommend these products to anyone

I love Herbalife drink mix milkshake protein thank you

Absolutely love Herbalife products especially the formula 1 healthy meal shakes They actually work. Brilliant service always quick delivery Highly recommend.

Love all the products and very nutritious and filling

Great online company and I always have a fast delivery!

Great products, and delivery is always here within a few days! And this stuff actually works if you stick to it and follow a plan! Can't knock it

The shakes are lovely and I don't feel hungry after one. I also add the protein to my shakes which helps with the hunger. The Aloe water helps to add taste to your water which helped me as I would never drink water previously. I also like the tea and will have this in the morning. I never feel pressured to buy. I would definitely promote Herbalife products.

Website so easy to use and the products taste amazing

Great tasting products

Absolutely love my shakes, very tasty and keep you full. I use protein powder in mine to keep the hunger away. Very efficient delivery and great products. I have already lost 3 inches in 10 days from my waist. Feeling fab.

Shakes taste great my favourite is vanilla I mix it with fresh strawberries. Had great weight loss results 6lb in first fortnight - 2 shakes a day plus a Herbalife protein bar one meal and light exercise 3 times a week :)

Been using the shakes for breakfast for a month now. Love them! Can't belive how much energy they give me! Would definitely recommend.

Easy to use website, products are amazing and taste so nice! Especially the Mint Choc chip flavour!

Loving the products highly recommended really straight forward on how to use, loving all the variety of flavours meaning I never get bored of my shakes

Great quality products that do exactly as they say if used as advised. The website is easy to follow and very informative. Extremely quick free delivery... no hassle at all I Always recommend to friends and family Fantastic service!!!!!

I can highly recommend Herbalife and all this website offers . I have been using it for about 6 months now and it's so easy to use with helping weight loss and maintaining the loss . When ordering it's so easy to find what you need and the delivery is quick and always on time .

That is the best for loosing weight! I am so happy with my results and not gonna end up just yet till when I'll accomplish my goal.

Fantastic products and speedy delivery . Would definitely recommend

I think the products taste amazing and so easy to use. It fits in with my busy life.

Love the site and services. Fast delivery and excellent service. Especially enjoy gaining vip points and getting free products as a result.

Always have received a great service. If I have any questions about an order, or any promotions online my emails are always answered so quickly. VIP Credits are great too!

Tasty products and easy to follow a healthy plan to suit you.

Been using products from Herbalife for over 8 months now. Changed my day to day radically, feel more energetic throughout the day, leaa hunger and juat overall healthier.

Great service, products delivered quickly and easy to see what you're ordering and compare prices of different products.

Products are amazing, incredibly easy or order through website, great loyalty discounts and very quick despatch and delivery!

Herblife it's tasty easy to use and works I'm losing 3lbs aweek

I have ordered a few times now and have always been very impressed and pleased with the 1st class service from ordering to delivery. Top marks for you 😄

Fabulous service all products arrive within a couple of days

I very recommended herbalife products per 1 month i lost 5 kg

Products always delivered prompt and taste great.

Products are amazing and I never feel hungry at all

Herbalife has changed me completely. Along with losing wait, I have lost inches as well. Most importantly it has changed my way of eating and I feel energentic.

Great products, taste amazing and you get results

I'm always very impressed with the products I recieve from Herbalife. Going alongside a well balanced diet, they have always have the desired effect and I see results.

Labai dziaugiuosi atradusi Herbalife. Vartoju kokteilius vietoj pusryciu,o pomidoru sriubyte nerealaus skonio. Daug ju produktu isbandziau, esu labai patenkinta.

I enjoy the herbalife bars and shakes which are so easy to use and giving great protein. Fantastic help for healthy living.

Using 2 shales a day one Strawberry mixed with protein and one vanilla with protein is both tasty and great for the waistline. I use a braun handblender to crush ice mixed with oatmilk to make a thick smooth shake which is delicious

Great website Great products Great prices Very happy customer

I love herbalife and this website is amazing and so rewarding

Great products and so convenient for a busy life!!

I have been using Herbalife for about 20 years now, in South Africa, China and U.K. It is comforting to know that my body is getting perfectly balanced nutrients to start the day. I am 79 and have great energy and general good health.

Great product - would definitely recommend !

Fantastic products. The most easily weight loss program I have ever tried.

Lost weight and the shakes taste great definitely recommend these products 😊

I love Herbalife products and have been using them for well over a year and there isn't a breakfast shake quite like it. I continue to use the products as part of macro-specific diet.

Excellent product with an amazing services. The product normally comes in time and we don't have to wait for long. Product are superb with its taste and content. Great service

I absolutely love herbal life products and I'm on my 3rd week. It's products that helps me replace my breakfast and lunch as I always skipped meal times. Love this site as I order my products and generally arrives within 1-2 days and nice and easy to use!

I've ordered already few times, it's been always a pleasure. Very quick delivery, prompt service and products are amazing. I can't highly recommend. Thank you.

Both myself and my Husband are using Herbalife Shakes for breakfast, ans are steadily loosing weight. My Husband is a diabetic who has come of insulin injections and onto tablets since using Herbalife, it might not work for everyone but it is for us. Delivery is really quick too.

Always so happy with my Herbalife products everything I order comes packaged well and the fast delivery service is great .

Love all the products, I really like the herbal teas to give me great kick start to my morning

The website is so functional with great products. Mark and kellie offer a great service cant be happier

HI Everyone Quick review, prompt delivery of fabulous tasting products.

I have tried many shakes but these shakes are by far the best they taste so good just like milkshake and have helped me calorie count while keeping me full!

Really good products. Been using for years, the shakes are tasty.

very tasty shakes and a great way to help on my weight loss journey

I think Herbalifes formula 1 shake is great. Tastes amazing and has all the nutrients I need

I have been using Herbalife for about 18 months. My daughter promotes your product and introduced me to it. I think it is fantastic - the number of different shakes and drinks is overwhelming. I have told all my friends about Herbalife and I know they have tried several products. I will always use your products and look at the exercise programmes you provide to customers

Love these shakes, great at helping you lose weight especially when on the move. amazing flavors so makes it easy to achieve my goals.

Amazing product lost a stone in 2 month 👏🏻👏🏻 Plenty of help on here advice and order delivers gas even through this difficult time x

I've used the products for over 8 years, they have become part of my daily nutrition. Great products for great prices. Having worked in the fitness industry, I would definitely recommend these products as part of a well balanced diet.

Good and healthy. And give more energy all day. And I control my weight.

The website has all you need to know about herbalife. When i order products from the website i receive them the following working day which is always handy when you're running low on products. I have been using herbalife 4 months and so far i have lost 18lbs. Herbalife shakes are perfect if you are at home or on the go as they are quick and easy to make and filling too.

The shakes really make me feel so full of energy and I feel healthier. I've dropped a dress size in the last 8 months or so and my skin looks brighter. Definitely highly recommend the shakes and protein bars.

Love the herbalife products. Tried all sorts of different shake diets but these are the best tasting by far. The herbal tea is great for boosting your metabolism, can't go without mine every morning!

Lots of lovely flavours to choose from. Delivery very fast. Have been on formula 1 for the past 3 weeks and I am feeling very good lots of energy , waist line declining! What's not to like.

Great products and taste amazing. I feel they really do work and give me energy while losing weight and feeling better.

I could easily order herbalife products from this website, and they provide rewards and discounts as well.

I'm trying to battle my way back to health with Long Covid. I have not had energy to shop or cook healthy meals, in over 6 months, drinking fizzy pop, sleeping on the sofa all day. Eating take away's. But I have decided no more, I want my life back, I needed something full of healthy vitamins that I could rely on, something that did not sap my energy to make. I used Herbalife shakes while on nights, as an easy option on a busy ward. So a week ago I decided I was going to get healthy. I do feel better, The shakes are also helping me to lose the extra weight I have gained from doing nothing

Fantastic products which arrive promptly. I especially enjoy the bars as a snack, they are delicious!

This is a great product for weight control: to lose, gain or maintain. The best thing, it tastes good! I've tried so many shakes and Herbalife is by far the best!

Fab service, great delivery time and great offers

So far I've been using Herbalife F1 shakes and replacing 2 meals a day and I've lost 1 1/2 stone in just under 3 month! I'm about to start the 21 day challenge to finally get to my goal weight. Highly recommend, this has given me something to focus on and stopped me from snacking and stealing the kids food and making rubbish quick food for myself!

Started Herbalife a few months ago Can see so much of a difference. Very happy with the sakes taste like milkshakes

The products are amazing ! My favourite shake is banana. Delivery time is very. quick.

Great products at a good price. Great for weight loss/ weight management. Great flavours to choose from and a great website with lots of rewards

Love the shakes I always get the chocolate or mint as I gave such a sweet tooth and find it hard giving up chocolate but these shakes taste amazing and I get my chocolate fix the healthy way

According to me this product is very useful for me to all my day today meal because it's provide nutrients , vitamins, minerals.

Great flavour great tasting shakes my husband and I both enjoy them

Great company good service products are good and lots of favours on the shakes

These shakes have really helped me lose weight and get back on check with my diet easy to make and especially for me on shifts they really fill me up

Absolutely love this product feel healthier and motivated in my goals for weight loss and well being

This is a good place to shop around where all items can be found in 9ne place. I do coming back when need it.

My Herbalife experience has been fabulous from the first day I decided to take the plunge. The website is easy to navigate, the F1 and PDM are absolutely delicious. I look forward to enjoying them every day. But, more importantly, the help I have received from Mark and Keely has been exceptional. I have asked a million questions and they always reply to everything. I would highly recommend 😁

Been buying the herbalife products for some time now. Great value for money, like the shakes and the bars. Keep me full. The fibre oat drink is another favourite of mine. Very quick delivery.

Love using Herbalife. It's quick and easy to use, as well as it giving you all the nutrients that you need. Would recommend to any one who has a busy life style and wants to loss weight , and healthy life style

Im loving using herbalife, make me feel so good and energy, not just about loosing weight but living a healthier life style. Good group support if you want it too.

Fast Delivery Easy to follow diet a diet that actually works!

Absolutely love the products. Feel so much more energised and healthier on these. I e lost a stone already aswell.

Love the products. Excellent service as well and love getting regular information by email.

The website is super informative and the delivery is always so quick. I have placed several orders so far and absolutely loving the products!

I absolutely love this product, have been dieting for years and nothing worked until I took the formula 1 shake it keeps you full until your next meal. The delivery and service you get from this site is fabulous and really fast!

The website service is easy to navigate easy to pick the product choices that are available and very clear to the consumer with added product information and best products to use for results that you require

Love the shakes for a quick and filling breakfast. They keep me full until lunchtime, help me manage my weight and are fab for a mom on the run!

Herbalife shakes are the best around, I have tried many others but none compare to these, The coffee one gives me a kick start in the morning and the therma tea is a god send when I feel like i am starting to flag during the day.

I have been using the snack bars for many years and have always found them to be far more filling and tastier than other protein bars on the market and particularly like the peanut flavour. .. Great for popping in your pocket or glove compartment for the odd emergency snack to keep you going too ..

I'm new to herbalife but I'm enjoying it so far,the shakes are delicious and fill me up,I've used the herbal tea too which is nice and sets me up for the day.

Fab products. Good prices. Excellent costumer care.

Love the ease of the shakes! And taste really good!

Herbalife has completely changed my life and lifestyle. At first I thought it was a quick fix but then found it so easy and rewarding it became part of my lifestyle, I'm now 40lbs lighter as a result of this and I couldn't be more grateful to Herbalife.

This is a great website, really easy to use with lots of choice. If you need to contact them you get an answer really quickly and they go above and beyond to help.

I love how tasty theyre and a great option for either maintaining or trying to reduce your weight. I used to reach my goal and now have for breakfast to help maintain. I have never liked eating breakfast but LOVE these products. Mostly use Formula 1 but the tea is really good too.

Really enjoy Herbalife shakes, quick, tasty and keeps me nice and full. Would definitely recommend. Love the Cafe Late and Smooth Chocolate, yum yum. Website, ordering and delivery is great too.

Very good product, quick delivery!!!! The only down side is not enough support and information!!!

I have used Herbalife products for many years, first to successfully assist with weight loss and now to maintain a good diet. The products are healthy and very tasty. My favourite is the protein shake, better than any other shakes on the market, for taste and for satisfying the appetite. The range of products is very good and, when you analyse what you get for your money, the costs are very reasonable. I, personally, will never stop using Herbalife.

Very easy to use. Easy to find products I want and very easy checkout

I dropped from size 12 to 10 in 3 months last year before summer having the shakes for breakfast and dinner. I usually order vanilla, chocolate and cookies not to get bored of only one flavour. I'm determined to start again this year and get rid of my lockdown belly.

I'm very satisfied with the quality of the products and the prices as well. Whenever I want to lose some weight I always prefer the delicious shakes and I see results! I don't think I will ever stop buying these as I love the taste!

My wife and I have used the Formula 1 shake to successfully loose weight and we now continue to use is for weight maintenance. Works so well for us for as we have it as a quick lunch, so convenient for our life style.

Love the products, they give me energy and make me feel so much better.... not tired anymore and sluggish! Love these products! Would recommend defo!

Fast friendly service with the products that really make a difference to your life. I would rate this site with 5 stars.

Fantastic product, great for a busy lifestyle 👍I've been using herbalife a few years bow

Excellent website. It is easy to navigate and find the products you want. The products themselves are delicious and come in a variety of different flavours. The delivery time is really quick!

Really enjoy coming back to herbal life from time to time! I feel like it helps me get the results I want when loosing a few inches! So many thanks

Love Herbalife it helps with my weight management and also makes me feel so much better within myself

Excelleent service very quick delivery. I had fast results for weight loss

Efficient service and tasty products really enjoy using them!

I've been consuming Herbalife products since I was in Malaysia. I love to continue my purchase through this website because of how fast the product arrived at my home after I ordered. They also shared a product brochure which is good and easy to read.

Have been buying the shakes as I don't have breakfast or lunch these have helped and lost weight at same time, my favourite is mint

Absolutely love Herbalife products, I managed to shift just over a stone within 5/6weeks using the shakes and also the herbal tea and mango aloe drink, these products are amazing if you stick to them and use them properly!!!

Really great shake, perfect for a quick and easy breakfast, would recommend

Great products. Always delivered very quickly. Really pleased with the service. :)

Products are fantastic, the support is quick and handle very efficient, would never go anywhere else for these Products.

I've been using Herbalife products for the last five years and love them. One of my favourite staples are the Formula 1 Shakes - especially the smooth chocolate and creamy vanilla. Everything is easy, convenient and perfect to grab in a hurry. And the service from herbaonline.co.uk is always great - everything arrives when promised and in good condition. Would definitely recommend!

Website is very easy to use. Prices are clear, good promotions available.

Started Herbalife to improve my stamina , it worked . Now need to get my stamina back as Lockdown has messed everything up , mental health and physical health . Not been out or seen my friends and colleagues for 12 months , this is the start of a new me !!!

Love Herbalife products, they are helping me lose weight in a safely. The website is also easy to use with super fast next day delivery!

Both my husband and myself are using Herbalife and have both lost 16lbs in about 5 weeks we find the product very easy to use and the shakes are very enjoyable

Love the products, the website is super easy to use and always get fast delivery, i have tried a number of diffraction herbalife products and loved them all!

The website is very user-friendly itself. Of course, the products are good and you can see a difference on your body easily. Mark and Keely are also very accomodating to their customers.

FOUND THE SERVICE TO BE EXCELLENT, WHEN ON A DETOX REGIME , THE PRODUCTS WORK SO WELL WITH A GREAT VARIETY OF FLAVOURS!!

I find Mark

Fantastic products and spotless delivery service 🚚!

Great products, really improving my lifestyle💪🏼💪🏼

I just love the breakfast shakes every morning I feel full for hours satisfied no snacking. Also by drinking the herbal tea I am revitalised with energy for the day

Every time I commit to these products I automatically feel amazing. I feel so positive and energised from the 1st shake/tea. I 100% recommend these products and have full trust in these. The only flaw I can see in these products is that there simply too expensive for my budget that stops me from being as committed to these products that I'd like to be. However that is purely beard on my financial circumstance .

Amazing products and fast delivery easy to order not bad price for the start up kit

Great products and a Very quick efficient service.

Love these products... been using the shakes, collagen, oat apple fibre and PDM for a while now and I feel fab. Highly recommended.

Easy to use website, quick delivery and kept up-to date by email! Absolutely love the products.

Just started the herbalife programme and I'm loving it, the shakes are amazing so convenient for me for work, but you can do so much with the f1 etc if your not feeling like a shake that day do pancakes or waffles its endless what you can do , so I'm very pleased how my journey is going so far with herbalife.

I love this product, I'm using past five years it's rly helpful for me.

Enjoy using Herbalife. Easy to use and nutritious. Love using it when you get so busy and forget to eat, the shake is really convenient. Ordering and recieving products is great. Just a click a way. Knowing you will get your items in a few days without hesitation. Great product and easy to use.

Great products, great service with excellent delivery times. Access to a brilliant Facebook page with recipe tips.

Fantastic range of products to suit everyone's budget! 😊

Website is very easy to use and purchase things, services are excellent and products are good and taste lovely. Especially the protein peanut bars, they are my fave!

Love how easy to order and that everytime order something you get vip awards towards nx order , and delivery is always correct and good service

I e been using Herbalife products for a couple of years now and this is by far the best website I've found. Packed with tips and guidance you can't go wrong. Incredibly straightforward to make an order and the delivery times are super quick. I wouldn't shop anywhere else.

I love the products they are very tasty. My favourite is strawberry flavour, plenty of varieties to choose from. The website is very easy to follow as well.

excellent products really help towards weight loss goals, fast delivery great service

Great products and great taste with excellent results. Will be using this for a long time and highly recommended it to other people if you want to get weight off

The website is so easy to navigate and clear. My fiancé and I have been having the vanilla shakes for breakfast and lunch. It's so tasty and filling! It's so easy to make and fits with our busy work schedules so well.

absolutely amazing products i like it soo much i will ordering on future from here

A Great website give all the informations we need to know about the products . Easy to order and fast delivered. I'm really enjoying everything.

I'm so happy with Herbalife, they taste great, and really work you do see results. I find Herbalife really amazing and of the only thing that has truly worked for me .

I love herbal life! This is part of my morning routine.

The products are very beneficial to my day to day diet and staying healthy

I absolutely love ordering the protein bars. They are so tasty and the service from these guys is amazing. Super fast.

Great products. I'm a full time working, single mum of 2 and with homeschool it's been even more important to be able have something easy and nutritious that's quick!

Great site . Good information. Great delivery . Products taste good starting to try get back onto plan

I can't recommend these products enough. I suffer with ulcerative colitis and some days these are all I can take due to having mouth ulcers . My body can still get great nutrition even on my worst days. Months being on steroids can really take its toll but I find my energy levels allow me to function in my day to day life. Allows me to stay working which is a huge benefit to me.

Love this product. It's fun and easy to use. Tastes good and helps me keep me weight in check.

Great tasting product helps to control my weight and weight gain

Love these products. Easy and quick to use and helped a lot with weight loss

Love these products for weight loss great flavours

These products have changed my life and my outlook on nutrition. My personal favourites are the raspberry tea with a few drops of the aloe mango, hot or cold I can't get enough.

"Utterly wonderful, I've lost 2 stone with these bad boys and omg do I feel so much better in myself"

Really good products my favourite is the herbalife tea which helped me a lot in weight loss.

Great product, great results, using it for last 10yrs

Fantastic, aided in my weight loss and management. I use the breakfast bundle and it sets me up for the day. Easy so use website and very quick delivery

Products are amazing! So healthy and you know your body is getting all the correct nutrition.

Hello i just started use this product's and i love it not to much change on weight but i have much more energy every day!🥰🙏

Absolutely love using Herbalife products, they are so easy to use and make me feel so much better!! The service/delivery is outstanding Thank you 😊

Fab products with great results! Would definitely reccomend.

Great products excellent results , fast and effective service

Quick service great tasting and effective product

Used Herbalife for a few years now and I absolutely love the results I get everytime

Really enjoying this diet, don't feel hun y and the shakes are delicious. Lost so much weight already!

Very good service it will be a lot now if I can pay by my debit card and the delivery is very quick

I began using Herbalife a few years ago. The products were just what I was told they would be. With the help of amazing consultants I soon got going on my journey. I felt so much better about things and as well as losing weight I became healthier not just in my body but in my mind. I continue to re commend Herbalife products to my friends

Great products and service, really feel so much better and healthier and lots of energy. Highly recommend this company and products

I have used many meal replacement products and Herbalife is the best for sure. They are filling and keep you full for longer. I have lost 2stone since the beginning of January with replacing breakfast and lunch and then having a normal dinner.. fast and easy delivery and you earn vip points too! What is there not to love!

Reliable, fast response, easy to use website, saves needing a distributer and vip credits are a nice little bonus.

Great products!! Such a difference in a few weeks. 👍👍 plus taste lovely. 10/10

Have used Herbalife a few times in the past and have always been pleased with the results! Totally recommend

I tried many products to cut down my weight but none worked. Since I started with this herbalife in 2019, I have dropped from seize 20 to seize 16. I will recommend this products to anyone who wants to lose weight in a natural way.

Been on the products again since January and I feel a massive difference in myself and my energy levels! My favourite flavour shakes are the chocolate and mint chocolate for when I have a sweet tooth!

Good quick service/ delivery. Products are great lovely flavor shakes and working a treat with my weight loss.

I started the products again in January and have lost 10 lbs and 6 inches! I am really enjoying using them and am noticing the benefits! Just feel a lot better in myself! Personal favourite of mine are the chocolate and mint chocolate flavour- they really help when you have a sweet tooth!

Fantastic products, not just for weight loss but for the mind too. Dont feel so tired and more motivated.

Herbal Life made me feel so much more confident and gave me loads of energy that I didn't have before! Worth the money and tastes amazing

Herbal life is part of my everyday breakfast routine. I also increase this to lunchtime when following a weightloss plan.

Easy to use website. Super speedy delivery and great support there if needed. Highly recommended.

Been brilliant for me lost a lot of weight now for final push loose the rest of the weight brilliant service and product

I've found these to be the best shakes on the market for weight management. Mix with fruit and ice for an ice-cream experience !

Great product, great results. I am using it almost 12 yrs now.

In love with Herbalife, it's been a great challenge

Great product, great service, great company to deal with - nothing more to say!

Amazing products, great deals

Love herbalife shakes, never been one for breakfast, these are so quick and easy to make n keeps me full until lunchtime.

I love using this service. It is always dispatched quickly and arrives within 48 hours which is amazing! I love the snack bars and are especially brilliant to keep at work - especially if I have forgotten my lunch!

Amazing products..easy to use website with fast delivery

Amazing products, taste delicious and healthy! Great service and quick delivery!

My morning formula shake sets me up for the day keeps me feeling full till lunch time !

I use the meal replacement shakes as part of a healthy lifestyle. They are very filling and give me enough energy throughout the day. Also great and easy if you have a busy lifestyle.

I love Herbalife, quick and easy meal replacement and I am never hungry on it. Also gluten free which is good.

The products have been key to my weight loss and well being. I've lost over a stone weight, many inches and more importantly gained my self confidence back. The website is very easy to use and the service is fantastic. Would totally recommend. Its been a life saver this lock down.

Love the products and love the credits you don't get anywhere else

I absolutely love these products, I find they give me more energy stop me snaking and keep be full for longer!! My body has changed shape and I feel more confident. Would highly recommend the delivery is simple and fast too.

Super speedy delivery. Great support is there if needed. Highly recommend.

This is a good service that gives you a variety of option on which meal plan you want - and also offer great deals for their customers. It's also good that when buying the products I get given credit which we can use as a discount for the next time I make an order. I also love the variety of options we have for different shake flavours, teas and protein snacks.

The website is so easy to use and products are amazing

Love the Mint Herbalife Formula One, I replace breakfast with a shake allowing me to fit a run in first thing on a morning, I've been doing lots of Cardio Fasting

Been using Herbalife for a year now and it's the perfect breakfast everyday. I feel great

Already write and saw it in the website but still no Receive voucher

Great products, would recommend- kick started my weight loss regime and gave me the motivation I needed.

I have been using the products for about a year and it really helps with weight loss and keeping the weight off . The milk shakes are easy to prep, the chocolate bares are a great snack .

Really easy to navigate through website and order products. Herbalife products are delivered really quickly after ordering and the credit system is brilliant!

Great products, quick service and good loyalty bonuses. Overall great service.

Fantastic products at affordable prices Would definetly recommend

The Formula 1 shakes are amazing, I use the shakes at home and at the office as an integral part of my weight lost program. With 33 lbs shed to date I'm loving it.

The delivery is always really quick, the products are all delicious. I love the shakes which I use in the mornings when I don't have time for a proper breakfast and I know I'm getting all the protein ,vitamins and minerals, and enough energy for a healthy start to my day. Stops me craving unhealthy snacks at work . I use Herbalife products to maintain my weight at a steady level that I'm happy with . Would recommend.

Love Herbalife and this website is great, it has everything you need with quick delivery and a great rewards scheme!

Fantastic service, fast delivery and great advice when needed

Hi I have use herbal products. Herbal products amazing. I loose my weight thx

having used Herbalife for some time I have found the benefits to my health and weight. great products

I have found Herbalife to be the BEST shake product for taste and satisfying hunger. I love that there is a wide range of products and flavours to choose from. Ordering is easy, with speedy delivery too.

Excellent product and suppliers. I have the formula 1 shake and formula 1 meal bars and I love them, best tasting shakes I've ever tried and I've tried a lot. I've been a customer for a few years and will never go anywhere else. Fast delivery too which makes me happy haha.

Excellent service and quick delivery. Great selection of the best herbalife products

Love Herbalife. Love the energy it gives me and how I just generally feel

Easy to shop, great range of products. Products delivered fast and well packaged. Been on Herbalife on and off throughout the years and despite going through individual retailers I find this website best suits my needs. It also has competitive prices with the added bonus of rewards

Easy to use website Great product list Competitive prices Speedy delivery Happy customer 😊

Great reliable service . Keeping my weight in check is much easier as I know the orders come very quickly Thank you

The Formula 1 product is excellent and help me to lose already 10kg of weight!

hi everything about this company is great, great website great supply and delivery, great product tasty and reasonably priced especially when you can get VIP credits on your purchases

I'm still trying Herbalife shake for around 2 months, it has helped a lot with my skin and health. I have lost few kg the past few weeks, with more discipline I'm sure I will get to my main goal. Over all happy with the product, the bars taste great too! Bonus!

Keely and Mark are Lovely Herbalife representatives and everytime i email a question about any product they always answer without delay. My orders are always delivered on time. I am very happy about everything.

So glad that I found this site. Very easy to navigate, great value on all products. Communication from Mark and Keeley adding that personal touch

Find the website really easy to navigate and the products are fairly priced. I use the Herbalife meal replacement as my breakfast and the herbal tea so fat ive managed to lose 1 stone very happy customer

Absolutely loving my new way of life, I have been using Herbalife for 10 weeks best desicion I made. I have lost 2stone but most importantly I feel fantastic, energetic and full of life. 110% recommended anyone to try this easy to follow plan.

I have been using the products now for 4 weeks along with a calorie controlled diet and can honestly say they have helped me so much stay in a calorie deficit diet to help me loose weight . Would highly recommend

Website is easy to navigate, wth good information provided for each product. Love using the products, taste lovely.

Your shakes are amazing and the aloe juice really helps my hydration

Great products really helped with balance diet love it

loving Herbal life, been on it a few weeks now and have lost 8lbs. thought i would find it hard and that i would feel hungry but i have actually been ok. mark and keely are always very helpful helen

Yeah the products are very good and will make you lose weight and reach your goals

Herbalife is an amazing opportunity to change you life , I am so happy with my results for my weight loss and even in just 2 weeks I have lost 14lbs.. it's amazing

Fantastic products and an amazing company. Always there to help you if you need any advice or help. You are never alone on this journey. Thank you.

I have used Herbalife on and off over the past few years and have always felt the benefit in weight loss as well as feeling good from all the vitamins, minerals and Nutrition

Great products and brilliant service thanks guys I'm really enjoying my Herbalife journey so far!

Products taste great and give you visible results

Great products, that are very versatile and give you great results.

Sitre is clear and easy to use. Products are first class and tasty. You have to keep using them to reap the benefits!

Great product me and my husband lost weight using the shakes and doing long walks. I lost 10kg and my husband lost 20kg we are know in our ideal weight and keep using the shakes to maintain the weight as they help when we do not have time to have a meal

Great products give you everything you need easiest way I have ever done to loose weight and most importantly maintain it

I love the constant reminders I receive from you guys. Sorry over festive period I have lapsed a little with regards to my regime. I have lost over a stone just through Herbal life.

I've recently brought the ideal meal plan. So far it's been amazing! I've felt full all day.

The products are amazing, the site is great always has everything in stock and the service is brilliant so quick. Highly recommend!

Love these products, great results! Always have lots more energy to do exercise after a shake and every flavour Ive had is so nice. 100% my got to diet plan.

A great company to order from gain points on orders never disappointed !

Great, yummy products! You also get fantastic support along the way

I have used Herbalife Formula 1 shakes on a number of occasions in order to lose weight. I find them to be excellent meal replacements, I do not feel hungry between meal times. There is a very nice choice of flavours, mine being Choc mint and banana. I would recommend Herbalife for anyone who is trying to lose weight but, like me is unable to stick to the usual diets.

I can't fault the products or the service. I have been using Herbalife for a few months now and lost over a stone in weight, but it's not just about the weight loss, it's about how the products make you feel. I live with an autoimmune illness and since taking Herbalife i have alot more energy and don't feel tired all the time. I honestly couldn't live without my Thermo Tea!

I have been using Herbalife for 3 years now and lost over 4 stone!! Amazing products can't recommend enough!

I have been using the shakes and aloe Vera max for a few months , I feel healthier in everyway I used Herbalife when I trained many years ago and not just for weight loss , their products are great and you need to put the effort in yourself to but combined with herba you get the results x

Easy to use website and delicious products! I never used to eat breakfast but an F1 shake is my now go to!

You can never go wrong with herbalife products. They taste amazing, they are very simple to make and if u are consistent u are capable of archiving your goals by using their products. And delivery service super fast, before u know it ur order is at your door step😊.

Fabulous and easy to navigate website, easy to order. The products are amazing, feeling more Confident now, happy and with more energy.

Absolutely love the breakfast plan it keeps me on track, keeps me full and energised even with early morning starts. Can't recommend these products enough

Very good diet. Shakes are nice. Lose weight quicker than I would have expected

I have been ordering my Herbalife products since early 2020 and have always been throughly impressed with the speed and service. The communication updates regarding the order i find super helpful. Will most definitely be continuing to order my products from Herbaonline. Ashley

Really good for weight loss and if you are in a hurry. No stress of making meals etc and it tastes good. Thumbs up.

The website is very easy to use. As expected I love the products I use from Herbalife. Been an active user for the last 6 months and now it is a staple part of my lifestyle. I recently bought the collagen skin care drink and it's my new fave. I now can't imagine not having Herbalife in my life.

Simple easy to use website. Super quick delivery and great products. Banana cream is outstanding.

Herbal life is a fantastic product which helps you loose weight healthily and rapidly if stuck too. It's easy and convenient with children and for my busy lifestyle. The vitamins I would highly recommend too.

Great helpful friendly service. Fast delivery to which is great for someone like me who leaves everything to the last minute. Highly recommend

A friend introduced me to herbalife and I am so glad she did! It helped me to slim down for a wedding outfit that I wanted to wear without looking frumpy . This website has so much choice and great value too. Delivery of products is also very quick.

Hi very impressed how quick my orders have arrived. Excellent. Enjoying all the products so far.

Love these products and the service and support I've had is amazing Thankyou

Been taking herbalist to loose weight I cannot believe I have lost over stone since starting taking this product been around a month, I would definitely recommend this to anyone not only weight loss my skin and hair feels totally different more healthier

I started using Herbalife products for 3 weeks. I initially tried to use the site but I found it too bushy. Now, I'm doing well on the site. I've been assigned to a team of a lady and a gentleman. I don't think I was lucky, I asked them a lot of questions and I got very few answers. I'm not happy with them at all.

I absolutely love the Herbalife products. It's fantastic for getting your daily vitamins and minerals when you are on the go as well as trying to lose weight. The formula 1 shakes taste amazing too. Banana and mint chocolate are my favourite.

I love the instant beverage tea.Ive been using it for a few years now,

Great website and very quick delivery. The products are great

Great service and fast delivery, usually next day. Good range of Herbal life products.

It's so easy to use . The thermo Complete gives me so much energy during a day-love it

Love the regurlar tea. Makes me feel very full of energy

Wonderful products ! I'm seeing a big change in my body! Can't wait to buy more

Absolutely love the Herbalife shakes, so tasty! Love the website so easy to use and fast delivery.

Herbalife is the only product I like to loose and maintain my weight and believe me I've tried lots of different brands - The shakes are delicious. and fulfilling , I can honestly say I feel really satisfied after drinking one and I don't have hunger pangs if combined with a healthy snack in between meals .,I totally recommend Herbalife - The order process and delivery service is outstanding , You even get VIP points when ordering which means money off future orders . If in doubt go for it it the best xx

Love the products. I find the shakes keep me fuller than any others I had tried before meaning it's easy to stick to a weight loss plan. Orders always arrive promptly and my Herbalife consultants have been responded quickly when I've had questions.

Herbalife is a great way to keep healthy. Since starting Herbalife I have found I have more energy and I am more active. The results do happen as long as you stick to the plan.

Easy to follow, tasty and such a good variety of flavours

Amazing products. Quick results for weight loss alongside a healthy lifestyle. Quick delivery

Amazing service. I love the products, I have been using them for a while now but with the first 10 weeks I lost nearly 2 stone out of a 4 stone target. I'm so happy to have found Herbalife. Still a way to go for me but will use them forever to maintain. I love the tea and dont crave my previous addiction to coffee. A great support network too. If you have never tried it give it a go. Nothing lose but so much to gain from Herbalife. Thank you.

The website, ordering process and delivery times are so straightforward and easy. The products are effective and tasty which is why I keep coming back.

Finding it good to maintain my weight at slow pace. Great test.

I love the strawberry delight flavour of formula one. Can't wait to re order xx

Love love love these shakes, PDM helps keep me fuller for longer and the tea is an amazing way to kick start the day. Super efficient deliver and respond to emails with advice and support quickly. My new way to live

I love my Herbalife shakes. I have used them for years and they really give my body the nutrition it needs as well as being great flavours. For a Ccn meal on the go or a healthy snack instead of nibbling, they are great.

I have ordered products from herbal line for a good few years now and I have been more than happy.. I love there instant tea beverage and just in the process of having some more..

Great website and service! The product always arrives really quickly ! Overall best way I have found to get herbalife!

Using Formula 1 at breakfast and lunch and I love it. They are filling and tasty and give me all the nutrients I need to stay healthy while helping me achieve my weight loss target. I'm addicted!!

I love herbalife products they have helped so much with my weight loss along with maintaining my weight. Taste great to!

Enjoying using the shakes twice a day and meal at night ! Loosing weight evenly over the week !

Meal replacement shakes are not too sweet unlike many other shakes you might buy in supermarkets. Tasty flavours which I enjoy for breakfast and lunch times. It would be a good idea to create a Herbalife app!

I absolutely love these products. All taste amazing and I feel a lot healthier and have lost weight

Hi I've been using this shop for quite a while now and service is always excellent, with track able delivery, 5*

Easy to use website, always a very quick delivery, very happy with herbaonline

Love the Herbalife products I have tried especially the breakfast shakes (my fav is banana cream) so tasty

I usually have no issues but this time I'm missing one item that I ordered and can confirm money was taken from my account for it. Iv emailed numerous times no reply. So not very happy

I like the product and would recommend to others.

Very good offers and fast delivery. highly recomend

Website is very easy to navigate and the products are very nice and I recommend these products to everyone. I've seen great improvement and results on myself using the products :) thank you

Loving Herbalife!!!!! Lost 500g yesterday!! Will finally be reaching my goal weight that I have been struggling to acheive.

Website very easy to navigate, Competitively priced and Super Fast Delivery every time!! Mark and Keeley are so very helpful. I would not go anywhere else for my Herbalife products!

I have benn using herbalife since 7years now. From Italy 🇮🇹 and now am in UK. Heabalife make me look good and healthy. Not only loosing weight but makes you look young and healthy. I Love hearbalife and I recommend to everyone too.

I always buy my Herbalife products from here. It's a very good price and lots of savings. Always good costumer service and fast delivery. I'm really happy with all the service and have nothing negative to point out! Will be buying from here forever!

I feel absolutely amazing, no snacking i feel completely satisfied. Shakes taste amazing. I'm actually enjoying my weight loss journey after having my little girl.

All the products are excellent makes me Loose weight

I have ordered from your website since I started on herbalife, i have recieved my goods straight away.. both me and my partner like Herbalife and we will continue to buy it 😁.

One of the best products which i been using for pass 15 years and olny with these products i mange to loss my weight and kept my self healthy stops food craving also allowed u have a healthy one meal just love it!!

Ggeeat taste and flivoyr reat weight loss grea4 taste

Fantastic products for weight loss, they really do work. I have lost two stone since August. The shakes are really tasty, my favourites are the Vanilla and the Cafe Latte. I also love the raspberry tea. I would definitely recommend giving the Herbalife plan a go. It's effective and easy to follow with a great range of products to choose from.

Good service fast delivery and good communication

I love F1 Cafe late, I have it every morning to give a healthy start to the day.

It's been years since I've been purchasing Herbalife products and will surely do so for long! I like the products, the website is very user-friendly and absolutely love VIP credit system. I would suggest including brochures only upon request because I have too many of them arriving with every purchase. Thank you!

Excellent products , been on the shakes now for nearly 6months and within the first month I noticed a difference in my body

I love how quick and convenient these shakes are. Better than skipping breakfast!

The product it's very good help me a lot for loss weight

Have been using Herbalife on/off for about a year. Really love the products always kick start me to get back healthy eating and a great way to keep on track.

A superb product- I always get formula 1 cafe latte. Delicious! Super quick reliable delivery. Many thanks!

Excellent turnaround of all orders placed on the website.

Really enjoy Herbalife products Excellent service and quick delivery

I've been using this products for couple of years. It really helps to maintain my weight and full of energy. The support you get is amazing

Fast delivery and fab service. Thankyou! 100% recommend to order your herbalife through

I really enjoy the shakes amazing and excellent flavour!

Great variety of products,great taste and scientifically well developed..

I've been using herbal life since July and it has changed my life. Since using I have dropped a dress size, maintained my weight to where I am comfortable. It has boosted my confidence a lot, it's not only a shake it's a lifestyle! ☺️

Really enjoying the products, website easy to use, super fast delivery

Fabulous product always quick delivery, I'm losing weight and building muscle

Very good quality product, I recommend to give it a try for those who have a poor diet and they don't have time to cook a healthy meal. It give you the right quantity of protein and vitamins to help you boost up your energy during the day plus it will help you to loose weight if you are thanking them correctly with some advice from the Herbalife team.

Hi I like herballife formulas I lost my 2kg weight after this really I works just stay focused and add herballife plan in your daily life☺️

Great product stick with it and your goals canbeachieved

keely is a treat to deals With I have made a few mistakes with orders and she always fixes things promptly and with no hassle Am obsessed with the peanut protein bars , they curb my chocolate cravings

I am very happy indeed. I enjoy the products and although it is very difficult for me to lose weight as I am bed bound due to having MS and no suitable accommodation for a wheelchair I have used these products before with great success. This time I have found that within 2 weeks of drinking the shakes I had reduced fatigue and my skin improved also I noticed a difference in my depression and my mood lifted significantly, even with a world wide Pandemic and all that has brought with it . I will be continuing to buy from Keeley and Mark as I feel that they Provide an excellent all round service and the vip points that help save money are a fantastic idea and help me to keep buying even when I have less available funds. Thank you so much for your service and the products that make such a great difference what was a miserable existence.

My daughter has really struggled with weight, there was not a diet that work until now, I saw Herbalife advertised ,the Herbalife shakes are filling and nurtricious, so far she has lost 3 stone. Brilliants

I love these products, use them daily and can see the benefits. Easy, fast delivery and lovely people to deal with.

Prompt delivery and some amazing products. Phone lines always helpful

The shakes from here are great the are tasty and they make you full

Love the formula one shakes for breakfast. Add some frozen fruits to it, makes it into a real tasty milkshake, keeps me full until lunchtime. Great service on the website too.

Wonderful products. Can't imagine my day without my tea and shake. Fast delivery as well

Herbalife has been a god send to me ! . Fantastic products and very effective with surprisingly great taste . Very happy to know that my future is in good hands . Thank you so much !!!!

I have placed a few orders now

Started on the products a short while ago. The product taste fantastic and are quick and easy to prepare. Ideal for anyone with a hectic lifestyle

Great products! Really enjoying them. And really helping with my weight loss.

Absolutely love Herbalife, it fits in so easy with my lifestyle especially as being a mum and working. It's helped me so much with losing my baby weight and honestly can't recommend enough.

In love with these products. They don't feel like a healthy shake. They taste too good. My favourite is mint choc chip. There is actual choc chips within so you feel these can't be healthy but they are. My work life is so on the go and these shakes are perfect to stop me missing my meals.

I absolutely love Herbalife products! I had my baby girl 16 weeks ago and already I am down 3 stone and lighter and healthier looking than I was before I even fell pregnant! Can't recommend these products enough

Herbalife has actually helped me with my weight loss since having a baby. It's my new best friend and I highly recommend it

Very easy website to use. Great products for weight maintenance or weight loss. Really good for a coeliac to be able to have a balanced diet. There is also a great variety of products for all.

I have been using Herbalife now for 6months. Not have I only lost weight but I feel fantastic. My body feels the healthy it has in years.

So glad I done this and wish I had sooner. The products actually taste good which is what I was worried about, their very filling but also GOOD for you!

Herbalife is easy to use and is a tasty product! Highly recommend

Service fab, offers always available, vip credits motivating and support always there. 10/10

Great fast service. Love earning VIP credits to put towards your next shop. Lovely touch. Fantastic advice and help...thanks guys.x

Ive just completed my first month of the f1 shakes and had my first weigh in today and have gone from 15st 3 oz to 13 st 11 oz :) i find all the flavours great and havnt been lacking in energy. I eat fruit and nuts between shakes whenever i feel like some👍👍

Great fast service. Love earning VIP credits to put towards your next shop. Lovely touch. Fantastic advice and help...thanks guys.x

Love my Herbalife products lost 1st in 3wks and still going feel great and healthy love the vanilla shake the best

Website is easy to navigate, great selection of products. Fantastic offers and great that you are given credits whenever you purchase

Herbalife have changed my breakfast routine so much in the last month. Due to the work I do I work 10hr shifts so I never have time before to have it. Having the formula 1 at work and having a little pot to put the powder in has made having breakfast super quick and easy plus the taste is amazing as it literally tastes like raspberry and chocolate.I would definitely recommend

Website is straightforward to use however I sometimes struggle finding the products quickly. I have tried many products and all are good quality and tasty. I stick to the same three to four products now and find the vanilla formula one the best value. I exercise very regularly so my results are good but a combination of diet and exercise. I never leave the house without having a formula one breakfast! A happy customer indeed.

Fantastic website, easy to navigate, help right there if needed. The products are amazing! Just what I have been looking for. Thank you

Always receive rapid delivery, shakes are easy to use and very enjoyable and the is also very pleasant. Those are the two products I personally use and I regain energy and feel tons better when on them. It's a 5 * rating personally from myself.

Great product, great programme, great people. Couldn't be easier

These products are insane, not only do they help you loose weight they make you feel so much better in yourself.

Cannot fault Herbalife, service and products are amazing! Shakes and snacks taste great and are filling. Cafe latte flavour shake is my new favourite.! I can already see great results after only a few weeks. Equally the website is easy to navigate and the delivery is fast. Very happy ☺️

Absolutely love this stuff. Had amazing results!

Great service and great products. Absolutely love the formula 1 and tea's 😊

I love using Herbalife. It helps me stay on track and achieve my fitness goals. I always have so much energy when using Herbalife.

We've been buying the Formula 1 shake for years now and I always order through herba online.co.uk. The whole family uses Formula 1 as a breakfast to go.. I love the vip credits scheme and delivery is so speedy.

loving herbalife, its great, easy to follow and tasty products for all my weight loss needs, especially the choc formula shake, just that bit of chocolate I need!

Fantastic products seeing great results and brilliant service.

Fast delivery, and amazing flavours especially banana and vanilla

Mark

I first found Herbalife online. I have to say that I've found it to be amazing. It suits my lifestyle and the results are fantastic. I opted for the starter pack to begin with but now simply order the items I want as and when I need them. I've dropped 2 belt notches already and I feel really good to. The website is really quick and easy to use and add to that your vip credits on every order then it's a win, win from me. I'd recommend Herbalife to anyone wanting to be healthy and lose a few pounds.

Always got exactly what I need in stock and speedy delivery

I have been using herbalife for around 4 months now. The difference is amazing.. i have lost 2 stone and now I am able to maintain my weight loss, the products are amazing and I highly recommend!

Great service from Herbaonline, not bombarded with emails either except to promote discounts or extra VIP credits. Website up to date when products were not available (mainly during Covid lockdown) but been very happy to try different flavours and always received promptly. Morning shake definitely gives me more energy and stops me snacking until lunchtime. Meal Bars and Protein Bars are really tasty and great boost when on the go.

Good quality products 1 stone gone. Look forward to continuing my herbalife journey

Very happy with the service and very quick with delivery.Always get confirmations When ordered and being shipped .Very happy customer

Great for weight loss and feel so energetic Thank you so much X

Good service, promotions and delivery! Have used for a couple of years now and will continue to do so.

I really love my morning vanilla shake to set me for my day! When I run out I really notice the difference in my eating as in a eat more.

Helped me loose a lot of weight! Thanks. HERBALIFE!

Great products, have helped me lose weight

. prompt reply to any queries by email orders delivered within days. website easy to navigate and ordering is simple. love the VIP credits .

I used this product 4 years ago and I was very satisfied, now I will order it again and I hope it will give me the same effect🤔🤔😘😘

I like to start my day with a shake and the tea so many different flavours for everyone's tastes. Delivery is so quick and reliable and has never let me down. Highly recommend this site for your Herbalife purchases.

The shakes are so tasty. Not something you would expect when trying to loose weight. Fantastic VIP benefits and great service

Quick prompt service kept up to date with new products, I would recommend Herbalife a little bit expensive though.

I have been using these products with fantastic results. Great variety of flavours and meals.

Love my Herbalife shake for breakfast with added fruit Great way to start the day. Keeps me full till lunch

Fab product which helped me kick start my fitness and healthy eating . The shakes taste really nice they are smooth and yummy

Only been doing this 15 days and I can see the weight coming off, looking forward to seeing what the next two weeks brings...

I am quite happy with my orders and they arrive very quickly , l have been communicated in a very professional manner. Will keep ordering... :)

Wow what can I say??!!! SERIOUSLY this is the first time I've ever used Herbalife (I'm not affiliated or do I work for them) just a busy single mum that has limited time in her day this is a GODSEND! Today is my 4th day and still losing weight (absolutely buzzing)! I've just placed another order as my son has began to use the meal replacement plan too and we are both so happy with the results that we've been getting! Keely is so helpful also as I placed my order and then realised that I'd forgotten to add a few bits so emailed and got a quite rapid response in sending me a payment link for those particular products. Really efficient service and so happy we are under the wings of Mark and keely so THANK YOU 🙏

Really find the shakes a good way to help keep on top of my weight. While busy at work I can simply make my shake for lunch and carry on; while on my way to appointments I can drink it in the car! Thanks to the marvellous delivery service too, even when I start to run low, its here in days and I can carry on. Was discussing the benefits with a friend (lovely strong nails) so now have them on it!

Herbalife is amazing great tasting shakes that support my daughter currently hectic life and helping her to achieve her weight loss goals. Mago aloe is lovely.

Such a great service when ordering usually receive my order within a couple of days would highly recommend

I have been using Herbalife products for a few months now and I can say that I've been positively impressed with the quality and variety of the products, loyalty discounts, fast delivery and customer support. Would definitely recommend

I have been using herbalife for about 3 years now it is amazing. i use it to help with my ibs and lupus something in it just makes me feel amazing i could not recommend a product more 😃

Started taking Herbalife shakes a few months ago I was very sceptical at first but have to say they are absolutely amazing pretty much does what is says on the tin and they taste fantastic would highly recommend

This is my 3rd time ordering and delivery has been very quick its amazing. i was runing out of the chocolate protein bar and ordered some more. it was delivered to me the next day.

I just love Herbalife!! I wouldn't get through the day without my thermo tea. My favourite is raspberry!! The website is so easy to use, great products which makes you feel so much better!!

Using Herbalife F1, aloe drink and tea Great products for weight loss and so easy to use. Shakes taste lovely!

This is a brilliant way to kick start taking control of your diet. Easy to follow

Inam so happy glad to know about herbalife I am fancy to get member Recomenndet highly

Herbalife has been amazing. I've been drinking formula 1 shake for breakfast and it helped me loose all my baby weight in just few months!! And Mark and Keely have been keeping Me on track with all the deals. Thank you herbalife! ❤️

I have used Herbalife vanilla drinks which I add banana too, tastes great. My hair improved my energy went up and I had a figure which attracted very nice compliments, plus I felt well and very happy with my improved appearance. What's not to like. It is easy for breakfast, and I also had it for lunch at my office. I never pick between meals and always feel satisfied. I'm a very happy client.

I really need this £5 off to help me get back on track with Herbalife as I have stopped for two weeks and noticed a big difference

Have been using Herbalife for a while, love the fact that they are gluten and dairy free shakes.. My favourite is Banana cream, up to now.I have 2 shakes a day. Postage is quick. Any queries I have, i get a prompt reply back from Mark or Keeley.

I have been using Herbalife for about a year! The shakes are great and give me loads of energy too - highly recommend

I find the website so easy to use and my order gets delivered nice and quick. This was such a lifesaver during lockdown

The shakes are really tasty and easy to drink which was a big worry for me as I hate smoothie textures. They're a great meal replacement and have helped me in my weight loss journey

Amazing products, have seen results. Easy to follow and advice and support always available

Great easy to use website and always prompt delivery. Protein bars are a great choice when I need a snack during the day , love them.

Formula 1 Healthy Meal tastes great and is really good value for money. The website is easy to use and product arrives in good time.

So easy to use! My favourite has to be the mint chocolate chip. I add ice into mine and then blend it so it becomes thicker! I actually look forward to these shakes!

I love using the products. They are easy to use and are great food replacement. The delivery is great. Normally comes the next day if not the following. Always a good variety in stock.

Service is always good, and quick. I always recieved my products quickly and replys by email are always quick . Products are lovely and I feel 100percent better using the formula 1 shakes. I'm so happy. And love being on herbalife.

i love the raspberry tea drinking this sets me up for day.

I love Herbalife, it is so easy and fits into my working day perfectly. I feel healthier, have more energy and it is definitely a lifestyle choice for me.

Love this product especially oat apple fibre ! Had a few questions and they were all answered via email was lovely to hear feedback aswell thank you!

Amazing results ! I started Herbalife at end of June and have lost 18 inches combined between waist, chest and thighs ! Shakes taste amazing and deliver is quick

The herbalite products have help me achieve my diet and healthy life goals!

Wonderful experience every time I purchase from them. Very friendly staff. Quick delivery and great products.

I started using this product a few months ago. I use it to lose weight and find it brilliant for lunch at work or when I don't have time to make a healthy lunch at home. I was surprised how much it filled me up and the vanilla is delicious. I'm going to start trying different flavors and the fact you can return for an exchange if you don't like them is brilliant.

Website is so easy to use. Quick and efficient service. Tastes amazing and actually works!

Easy to use website and great products .

love these suppliers. Always there to support, and suggestions to suit your needs. Love the cash back you earn as you buy. Love the competitive prices for the products. Products are genuine. With a high turnover, they're guaranteed to have great dates.. no end of stock surplus supplied here.

Honest reliable service and full product listing available. Quick delivery. I always use herbaonline for all of my Herbalife products

great tasting shakes and bars. Really easy to follow and it works!

Have been using the products for a couple of months now and have seen great results. Fast delivery and good service. Will continue to use and hopefully reach my goal weight!

I first started using the formula 1 pack a few months back, recommendation from a friend. I didn't want to lose a lot of weight but lose a small amount and maintain that weight. I lost 4lb in the first week and have managed to maintain my goal weight since. I have herbal tea instead of coffee in the morning

Recommend by friends and never looked back. Good service , good variety for all tastes and always kept informed though out these difficult times.

I have been using these products for a couple of months now and I have seen great results in my shape and energy levels.

Fantastic products, fast delivery and great customer service!

Lovely products that really work. and shakes are delicious delivery is quick.

Thankyou so much Herbife. Your wide range of product to help support healthy weightless is not only great value for money but is tasty and REALLY WORKS! Having lost a stone in 3 weeks by replacing 2 meals with shakes and having a healthy balanced meal in the evening. I even continued to enjoy fruit snacks and your yummy protein bars to replace the unhealthy snacks i used to eat. I wouldnt hesitate to recommend Herbalife. Thankyou.

Brilliant product effective with exercise Would recommend, also protein bars are very tasty

I love his product, I can lose my pound of very easily, more quickly than a diet .

Fantastic service, delivery quick. Overall excellent service

websight very easy to use, products well priced. very fast delivery. will definetly order again

Herbalife works! I would not use any other weight loss programme. The shakes are very tasty

I use the Protein Drink Mix, Strawberry and Vanilla are my favourite, one for breakfast, ( with a banana if you wish) and one for Lunch with a protein bar ! you can see the results of weight loss within 2 weeks ! I enjoy a healthy evening meal, and then at the weekend I have a treat.... works for me :-)

Website easy and straightforward to use. Having used herbalife products before they really do make a difference. Can't wait to get back on the Herbalife as soon as I return back to the UK

Herbalife if fantastic it has made me feel a little bit more back to my normal self I have tried so many diets and nothing was working but herbalife is amazing all I can say is thank you so much

Website is very easy

I have been using the Herbalife protein shake on and off for the past 3 years. I normally replace 1 meal, my breakfast. I've not tried all the flavours yet but the ones that I have tried have been delicious. It always keeps me full until lunch and sets me off for the day. Absolutely recommend 😊

I initially joined Herbalife to lose a stubborn 7lb after having a baby. I've done that and more! It's great knowing what I'm having for breakfast and lunch and quick to prepare when I'm running after 2 kids! Highly recommend

Was a little apprehensive about starting herbalife as I wasn't sure it would work or if I would like it but its been fantastic so far ! The shakes are very filling, taste lovely and I never feel hungry. I've been doing it for 5 weeks now and I've noticed such a difference in my skin, my weight and my attitude to food......if your unsure about trying it, I would say go for it !!!

This webpage is so easy to use and to order from, products are delicious and nutritious,,

I started using Herbalife products to lose weight in the end of June and now after less than two months I lost already 7 kg and I am really happy about it. The orders always arrive on time and Mark

Absolutely loving the formula one shakes, they taste amazing especially the mint and banana ones. Keep you feeling full, have noticed such a difference in my hair and nails too! The raspberry tea also tastes great. Would definitely recommend Herbalife to anybody thinking of trying it !

I have a shake everyday and feel so much better and have a lot more energy. I really notice the difference if I don't have one. I have being using herbalife for over 4 years now and would definitely recommend it to everyone 🙂

Quick and efficient service. Informative emails. Earn discounts for buying. I recommend this website for herbalife purchased.

Herbalife works perfect for me . I lose weight so easy and tasty. It is so many delicious recipes with Herbalife.

I absolutely love and recommen herbal life formular 1 shake! I use to drink it for weight loss but now I'm at a happy weight and drink it because it just makes me feel great!

Great products, taste amazing. Never felt better and losing weight!!! What more could you ask for! :-)

Fast efficient service with great products Along with Lots of variety.

Very quick service great Products always full and good weight loss

I started to use these as they were more nutritious than regular protein shakes. I love them and have now added other products ie the thermal tea and the apple oat fibre into my daily routine. They taste good and arrive fast.

Results where amazing during lockdown and after to move My weight, skint felt better and loads for energy! The shakes are so tasty and absolutely love the original tea. No problems with ordering or delivery too

Fantastic support From the team and the VIP credits keep my purchases within budget

Great products I used the formula one and protein drink mix and lost almost a stone and only worked out around 2-3 times a week , so easy to prepare saves so much time in the mornings

Amazing products, lost 12.5 lb in 21 days. Had the weekend off now on to another 21 days! The shakes are amazing.

I've been using Herbalife for a few months now and have tried most of the flavours and they have all been delicious. They are really filling and I don't feel hungry in between meals. The products are really easy to order and come within a few days and I would definitely recommend it to anyone.

I have been using Herbalife shakes for about 5 years now, maybe longer! They have always made me feel good an never bloated with ordinary breakfast, I do have them at lunch also when I can, All the flavours taste lovely an with all the vitamins I know they are good for me, I would highly recommend Herbalife shakes to anyone, I wouldn't be without them!

I was introduced to Herbalife in 2012 by a couple Amy and Tony in Richmond and have used Herbalife through my pregnancy with my son and my son use it and it's great it keeps me stable as well with my weight control even though I don't do exercise herbal life for life I guess

Turned to Herbalife to kick start my weight loss at first, but 20 weeks later I am feeling Better than I ever have. This has been the best lifestyle change for myself and family .

Fantastic service! Love these products - make you feel great!

I have struggled over the years trying to lose weight. Trying different weight loss methods but nothing really working for me and my lifestyle. Then I discovered Herbalife. I have been on the plan for nearly 3 weeks now and have lost over half a stone which is fantastic for me. I am delighted with my loss and feel much healthier and happier in myself. The website is easy to use and every time you purchase products you receive credits that you can use off your next order or save them up. I would recommend Herbalife to anyone you is struggling to lose weight.

I absolutely love this product it keeps me on the straight and narrow it's easy In the morning just shake and go lunch time I only have half an hour and I love to get out a walk so it's a walk lunch break all in one.

Great products, fast fantastic results. Would recommend to everyone. Lifestyle change and not a diet!

It has worked wonders fir me, lost 2 stones in time for my wedding, at the age if 74, and have much more energy. Herbalife is now a way of life, I love it, such variety, fast, friendly fly service.

hi so happy with my products the website love making my orders ,support from keeley and mark is good they always respond to my email quickly ,let me no about new products very pleased

I was really impressed with how quickly my items were delivered. And all the flavours we have tried are lovely my favourite is mint chocolate it's amazing 😊

Great service. Always good delivery and love the loyalty points on orders.

The home page is very easy to find what you are looking for and the products do everything you want them to do, so I am more than happy with Herbalife.

Really good products and fast delivery time. Really pleased with the results.

Easy to use website. Good offers. Feel much healthier having formula 1 shakes - strawberry my favourite.

Amazing service, very quick delivery! Excellent range

Great products,really tasty.. I would highly recommend <3

Great products and easy to order. Well worth the money.

The Herbalife products are brilliant,they are very tasty and are fabulous for helping to lose weight. I have the shakes and the flavours are awesome,they have a good variety too. The protein mix is excellent for adding to the shakes,it thickens them up and you don't have to use milk,only water.The website is very easy to use and delivery is fast. In my opinion Herbalife has given me good results in my weight loss.

I've used Herbalife now on and off over a number of years. It gives me a routine and I don't feel hungry. It the only diet I've done that actually works and you don't have to starve on.

Since I started herbalife My life has changed More energy Healthiness Just love it Please please please Buy this products u will not regret it.

I have been using Herbalife products for awhile now, I have so much more energy, my skin is clearer and I've manage to lose and maintain a weight I'm happy with. Before Herbalife I never ate breakfast now I always have a shake every morning and it sets me up for the day..

Only started about 3 months ago. Started off slowly but started to see the progress now.

Hi Started Herbalife a few weeks ago and I feel so much better for it 🙂 I really look forward to my shakes it's also just so much easier when I really busy

Great products they are delivered quickly! If you follow the instructions it actually helps you to lose weight and have a healthy way of eating.

Good product,fast delivery,good price! Highly recommended!

I am very pleased with the way my delivery is sent and if I need anything I get it thank you.

I love the website. Simple

I Love Love Love Herbalife products!! I have been using them from when I was living in Israel! I have stopped taking the tablets (I am not very good with taking tablets in general) but I CAN NOT my day without Cafe Latte formula 1 Healthy meal and a bottle of Iced (my favourite is peace or lemon) instant herbal tea full with caffeine to jump start my day!!! Good communication when special offers are on - very nice to have them and be told about then!! most times I get next day delivery. with covid I have had my order within 2 working day - witch I have been told and was not a problem ;) In the brochure you have some very nice glass bottles and cups with a lid and a straw - would be nice if you actually sold them!! they are very nice ;) !!

I have been purchasing Formula 1 for the last couple of years. Vanilla cream and strawberry are my favourites. Best tasting protein shakes I've had in years

Great website , lots of information, fast delivery

Actual love this product , was trying to slim down for my wedding , started herbal life and with two weeks I could actually feel a difference, although I don't notice the scales moving I could see my shape changing , after a month on shakes for breakfast and lunch I lost a total of 13.5 lbs , my energy levels increase and my skin was glowing. I could actually see where my waist would be ! Excellent flavours and the protein bars are delightful xx

I've been using these products for the past 18months and I feel more healthier, energetic and confident in myself. I can highly recommend it to friends and family.

Amazing products for quick easy snacks, delivery is so quick, highly recommend.

These products are brilliant. I am a snacker and the shakes give me all the nutrition I need and stop me snacking

Great products, I'm seeing results already and the delivery is really quick when ordering! Great to be part of the team. Thanks Charlotte

Absolutely love these products having the shake each morning not only helps with weight loss makes me feel so much more energised throughout the day Ordering is so easy online

If you want to lose alot of weight in a short ammount of time this is the thing for you amazing products amazing flavours.

Absolutely love the raspberry and lemon thermos teas. They give me that extra boost needed to get me through the day. Also love the cookies and cream shake, so delicious and keeps me going until lunchtime.

The reason why I use products from Herbalife because I love the energy that it gives me, the convenience, I feel full all the time and I find everything that use so delicious Above all it maintained the weight that aimed for and I feel a lot Healthier

Great products will proven results. Prices good and swift delivery.

Love the shakes, all taste so delicious. It's like having a treat everyday

Great service and have a fantastic range of products. Highly recommended

Best site for ordering my Herbalife products. So many great offers and all the products I need. Love dealing with Mark

Website easy to use and although an item was missed Keely has made arrangements for this to be rectified

I've used herbal life years ago and it helped me loose weight, that is why I decided to use it again after gaining more weight due to child birth. I enjoy using herbal life formula 1 and the snacks and they're very tasty and nutritious. I've recommended my friends to it and they love it.

I started on the weight loss starter pack about 3 weeks into lockdown. I wanted something to focus on and did not want to fall into any bad habits. I am so pleased I did this. The shakes are really tasty and I look forward to my breakfast shake every morning. I have noticed a weight loss and I have not done much training due to an injury. If I was able to exercise at my normal capacity, I am pretty sure the weight would fall off alongside dong the shakes! I've also gained so much more time in my day which is great! The delivery is speedy and the customer support has been good!

Love these products - a great detox and solution for somebody who always skips breakfast. All the shakes taste unreal

Website is very easy to use, I also like that after each order you get credit. Delivery is very fast also which I love. My only complaint really is that the website didn't tell me one of the products I had ordered was out of stock so I'm now left waiting for when it next Comes back in stock after already paying for it.

These products are amazing! Ordering is easy to do..delivery is quick too! Herbalife encourages you to change your life style and supports you continuously.

Great product Really tasty and actually works Would highly recommend

I've used Herbalife online a few times now and they always deliver when they are meant too, a prompt service. I'm kept up to date with any offers and information, I would defiantly recommend and use again

Products taste good. Quick service to receive products. Hopefully will see results as I managing to fit this diet into my lifestyle

excellent products. I've tried so many different ways to kose weight and Herbalife is the only thing that works for me. I would highly recommend to anybody wanting to lose weight and feel healthy.

Always a fast and efficient service. Had a problem with an order once - resolved in minutes! Thank you 😄

I love the herbal tea and bars. The tea gives you so much energy and so easy to drink than any other herbal tea I esp love the raspberry. The bars are yummy just like a chocolate bar but gives you the filling power that chocolate doesn't. Really does hit that chocolate craving. I order of this site for the quick delivery and often get a cheeky discount so penny's saved also. 😊

I love Herba life it has changed my life for the better and all the Products and really nice

It is amazing I recommend it to everyone I've had great service

I was sceptical of Herbalife at first and started with the thermo tea, which i love. Last month i bought the summer berries shake and have lost 7lb just by having that for breakfast. Will definitely continue to use Herbalife and can't wait to see more results!x

Hi, I have been using herbal life product for 9 years and I have lost 11kg thanks to the product. The flavours that they have are great.

It's really good product, I loss weight on the product I'm using.

Love these shskes tried others these definitely work they taste great quick delivery highly recommended ibe even got other family members using them

Over all service is 1st class. Website is so easy to use but my favourite thing is the booklet I get with each order I enjoy sitting down reading over it again

Fab products. Really work and give you lots of energy. Have recommended to friends

I have used various shake plans but herbalife is far the best, the shakes are really creamy and actually tastes like the flavour you order. The plan really suits me as it is high protein low carbs, it really controls my eating and my mind set. Having 2 shakes a day with my fibre tablets with a snack and a nice healthy tea I feel full and do not go to the snack cupboard at all. I am so pleased I have Herbalife in my life, I would definitely recommend to those who struggle with everyday eating.

So far all services have been on point. No drama getting what you want and if anything out of stock as soon as it's back in your updated straight away. Just about to order my next batch.

Love the mint chocolate chip shake , feel so much better after swapping my breakfast to a Herbalife shake .also taking the vitamins really pleased highly recommend.

HerbaOnline are very prompt on their deliveries! They are great at keeping me up to date with my orders! And their VIP extra credits are an added bonus! Would recommend using them!

A saw this on chloe ferry Gary beadle page for months saw how well Chloe did so got it and can't believe how much it works a lost lot weight and a have done all different diets 100% this is best shakes are great no horrible tastes left like other shakes got my sister-in-law

Products are great and arrive quickly! I''ve been using Herbalife for over 2 months now and feel much better for it.

Using the Herbalife products, I have seen great results, and enjoy the products.

Brilliant products am loving herbal life gives me so much energy

VERY GOOD SERVICE - GOOD PRODUCTS highly recommended

The drinks taste great chocolate and banana ones they do help with weight

love the products, particularly the raspberry tea and mint chocolate shake, after only a few weeks I feel energised and healthier.

Great website and very easy to use. Fast delivery service

Impressed with how quickly products arrive, great service!

Great tasting product and has helped in my weightloss journey

I'm really enjoying doing Herbalife- my favourite shakes are Mint choc chip and Latte and I like the Lemon Tea it's so refreshing. . The are really easy to make, and taste amazing. the web site is easy to use as well and delivery is always in a few days of ordering.

After trying so many different diets. Herbalife is the only one not only am I actually loosing weight but I feel so much better in myself. I feel healthier I have way more energy. Really enjoying.

Been on Herbalife for 1 month now and managed to shed those hard pounds.. shakes are tasty and filling

These shakes are amazing. 10/10 highly recommend. Fast delivery, great customer service and a good variety of flavours

Easy to use website, fast delivery and great product. I use this product for weight management with fitness and my wife has started to use it for weight loss. Even during lockdown she has lost nearly a stone. Its the only weight loss product I would recommend

I love these products. I have so much energy when using them. The weight is coming off nicely and I've not felt this good in a long time.

Great product fast shipping easy to navigate website

Been using Herbalife for months now and wouldn't look back, I feel better about myself and so much more healthier. Herbalife has been amazing for myself and I will continue to use them for the future. 10 out of 10 for service thank you

I have been using Herbalife products for around a year now, and they really do work and give you lots of energy. I never used to be a regular eater but now I can have a shake a go ! It's great

Love this product and great for weight loss , mint choc is delightful

I have been doing the 21 day challenge and I have to say it's seriously works! I have lost weight and it is a really good success. The shakes are brilliant healthy and tasty. Thank you Herbalife.

Absolutely love Herbalife been doing it about 6 weeks now and I've lost a total of 15 inches and 9lb on the scales.. I have more energy and overall fell great..... I've tried many "diets" over the years and I feel like I eat so much doing this plan and still loose weight ..... It is pricey but Defentily worth it ... I would 100% recommended it to anyone who is thinking about it 😊

The service I receive is a first class rating. The products and delivery are of a high standard. The Strawberry Delight is my absolute favourite and tastes delicious! Email updates are great too.

Introduced by my nephew and so glad he did. I've lost a stone in 5 weeks. The shakes are tasty and easy to prepare. Enjoy the snacks too but could do with more flavours, especially as a chocoholic

Amazing! Super quick delivery, so filling and super super tasty! Chocolate one is my fave .. really suppresses that chocolate craving.

Fantastic company reliable fast delivery and is definitely making a difference in my healthy lifestyle

I love these products, easy to use website and good information, I started out here and this is my go to. Also like the little extra you get back on purchases.

The products are amazing! I've never felt better!

Great products, quick delivery! Its great that you get vip points from your purchases they definitely come in handy!

I love using this website to purchase my products as I know what I want and I don't have to message people to find out more it's straight to the point I didn't like to be in a group with loads of others I just wanted a place to buy my products and this is it!I love getting emails regarding new products and promotions and to see if everything is okay if I have a order issue. Quick delivery and the reward scheme is amazing you earn while you enjoy the amazing products!

honestly the best protein shake i have tried. they keep me full all day long and the protein bars are just amazing. they also ship in 3 days which is so good

I have tryed various diets but NONE worked. I finally dedciced to try Herbalife in april and thank god I did. I feel amazing aswell as look so much better I have so much more energy. I really like the Herbalife website its very quick and easy. My favourite products is the banana drink for breakfast and the snack chocolate bars.

I'm loving herbal life it's easy to use and tastes lush!

Amazing products and service. Always quick delivery..

Enjoying the breakfast shake, will continue to carry on with the change of lifestyle choice

Abs love these products feel fuller for longer adding the apple fibre into the formula 1 def gives more energy and skin much better 😊highly recommended folks

Herbalife is amazing the shakes are so tasty and so are the protein bars, especially when you crave something sweet best chocolate by far, the website is so easy to use and delivery is always fast , Thanks guys.

I stummbled across this website when researching the Herbalife range. I always order now direct through this website the delivery is super fast, customer support is great and I love the products. I didn't think I would stick with a shake diet for so long but these are amazing

Great Product fast delivery questions answered fast

Before starting Herbalife I was very unsure as to whether the products would really work, after hearing great reviews I decided to give it a try for myself. I have to say Herbalife products are amazing ! The website is so easy to use and you get lots of support and speedy emails to all your questions. Delivery is quick and a good service. I have lost a stone in weight while using Herbalife, so they really do help you to achieve your goals and I'm still going ! So many lovely varieties of flavours to choose from so you will never get bored ! F1 shakes are delicious ! I recommend Herbalife to anyone looking to loose weight or weight gain ! I can't wait to keep using the product that changed my lifestyle I feel fitter healthier and happier !! Thank you Herbalife nutrition!!!

Ordered quite a few times now. Never had any mistakes and everything has always arrived promptly. A

I love the shakes, didn't expect them to be so tasty! I have been using Herbalife for 5 months and have found my skin much clearer

I am so impressed with the support and customer service at Herbaonline. Whenever I've had a query they've got back to be straight away and are always extremely helpful. Delivery is fast and reliable too! Of course earning credits with each purchase is a huge bonus too!

Amazing product I highly recommend it. I've lost nearly, 3 stone already on it

I use the Herbalife protein bars, vanilla almond flavour is my favourite. I often combine one bar with a bowl of friut for a filling and well balance breakfast, especially if I'm watching my weight. Mark's website is easy to use and very efficient, I never have to waite for my orders. Highly recommended.

lost a stone using Herbalife, then lost my way and put the weight back on. Tried other methods but i give in; I know this works for me and so here I am with my banana milk shake in my hand feeling positive and proactive.

enjoyed product and swift services.easy to order and delivery information helped me.to organize my time

I would like to thank you for your good product and support. I m very happy with the service and product and I really recommend.

Great service, quick delivery and delicious shakes! What more could you ask for!

I love the products and I swear by them!There's good variety of flavours that will suit any taste.The service is really good and deliveries accurate and on time. I will carry on using this website and buying this great products :)

Great product would recommend. Formula tastes delicious

Herbalife is fab! Gives you energy and your mojo back. Formula available in several different flavours. Highly recommend the protein bars if you crave something sweet. Give it a go what have you got to loose. Service is quick

I'm happy with all products I used... especially with the formula diet and the skin care..

I love Herbalife. The website is easy to use and great to browse through. I also like the VIP Credits you earn when placing orders. The results are amazing and the products are great quality and they taste lovely. I would defiantly recommend Herbalife to everyone wanting to lose weight and feel great whiling doing so.

Always been impressed! Great website and quick delivery. Thanks

Love these yummy shakes really helped me so much to loose weight they are just amazing taste amazing best thing a did was buy Herbalife

Fast and reliable service!! Products I have tried so far have all been lovely

5* for these products I absolutely love herbalife. Fast delivery always.

Herbalife is a fantastic business, the products are excellent quality! And my delivery has always been super fast. I have managed to lose a stone so far while using herbalifes products. I would recommend to anyone!

I've been using herbalife for a few years now. I started using it when I was marathon training, I had more energy, I recovered far faster, I felt fitter and healthier, I now would only use cr7 while working out and me and my daughter love there protein bars, we wouldn't by any others

Great service and easy to order, my no. 1 choice for all things Herbalife!

Great support, tasty products and i lost weight! What more could you need?

I love the herbalife products, the delivery is quick and there is always communication which is great for newbies

Great products. Mint

Great products that taste good. I especially like the coffee shake. The deliveries always arrive on time and I have no problem navigating their website.

Love my products have used them for quite some time especially my peach thermo

Absolutely love Herbalife products. I start my morning with a raspberry tea and it wakes me up instantly. I have recently started to add pdm to my formula one and the difference is amazing. I do wish I had of been doing this from the start.

Fantastic products! Never feel hubgry and already a stone down. Wouldn't choose another diet.

I really like these products, helps me a lot, especially when I don't have enough time to cook, I just have a shake. I like the tea, I stopped drinking coffee since I drink this tea.

Fantastic products, get the job done!! I needed a kit start to dieting and this gave me that. I will continue to use the procucts!

Been using constantly just F1 for 6 months and had great results. I don't like breakfast so it's a great alternative and quick. I honestly feel like I manage to maintain my weight

Excellent products. Flavours Of shakes are delicious aswell as protein bars. 100% filling in ever feel the need to snack on anything anymore. Fully recommend Herbalife products for anybody wanting to lose weight or even just maintain weight. Thank you herbalife

I love the shakes, they taste amazing and really fill me up. I also love the raspberry tea and protein bars! I'm very happy with the products and service!

I found Herbalife really useful. I have been using it for the last 4 years. I managed to keep really well with my fitness goals.

Herbalife is a fantastic way of getting healthy. I'm so happy with my Herbalife I have been on it just over a month now and I've lost nearly a stone

Really good products has been good quality all the time for

Amazing products, I feel 100% better since using them, I'm sleeping better. Have more energy in the daytime. My body is changing for the better. Amazing!

Super fast delivery, and great service selling great products

I have ordered 4 times from this website now. I choose this site because I like to see what I'm ordering before I order it plus you get the added bonus of a credit in your account each time you order. Wouldn't go anywhere else now xx

Excellent and thank you I am happy with all my orders and bonus!

So far so good. Shakes taste lovely and I feel less bloated 1 week in.

My mum start losing weight quite quick ans now she lost so much weight using herbalife! Happy, happy!! Not going to stop!

Excellent service fast and efficient brilliant products helping with my eating habits and quest to lose weight healthy.

I feel like a completely different woman after using these products for just three weeks. So simple and easy to use but the the benefits are unreal. Not only am I losing the weight I wanted to, but I have so much more energy and sleeping better than I have in years!

Great products, I was very sceptical about these products but I can honestly say I have so much more energy and am never hungry.

Easy website , quick delivery

I used Herbalife many years ago and was astonished at the results. I never looked or felt better. I've not long had a baby and remembered how much better all them years ago Herbalife made me feel. I've been in it for 8 weeks now and love it.

Excellent service,easy to follow and a quick delivery

Absolutely love these products they've made me lose weight and lose the inches

Since using HerbaOnline I've lost 5lbs in 2 weeks! I've never "stuck" to a healthy routine or healthy diet before

Fantastic delivery! Love the new raspberry and white chocolate shake esp with coconut and almond milk 😋 For breakfast , wasn't keen on the lemon tea but love the raspberry one. Have the latte flavour shake for lunch with almond milk.

Been using the products 2 months now and feeling great! Wouldn't be without my shake for breakfast and the tea is amazing! Gives me so much energy runny around after my 3 children. Website is easy to use and love that you can earn Money towards more products.

We love everything about Herbalife and the results are fantastic

Have followed the weight loss packs a few different times over the years. Shakes are great and always fill me up. Always seeing results anytime I use it. Easy to follow and easy to make up.

Have been on Herbalife for 3 weeks and already feel the benefits. Have already lost 4 lb and 5 CMS round my waist. Best thing I've ever done

The website is quick easy and efficient to use. I've never had any problems logging in or check out, always received my confirmation email on time. The products are so yummy and so easy to make. I always see results when I use herbal-life I always encourage my friends to try and have friends have also seen tremendous results and will continue to buy these products.

I've been trying to get my weight down for a while now, so I thought I would give Herbalife a go, I'm so please with how good I feel

Easy to use website and quick delivery. I am lactose intolerant so being able to read everything in detail is great.

I see Herbalife like as a way of life. I love the website and find it very easy to use also I have friends which also do Herbalife and love it. I find any time I wish to watch my weight I will just start to use Herbalife again and it quickly does the trick :) Regards Catherine 'O'

Herbalife products are my "Go To" for motivating me to kick start a healthy regime! The shakes are so easy to make, the health bars are even simpler to keep with me all day long ....would highly recommend for on the go nutrition.

I love buying my products from here. Always quick delivery and good prices. My two favourites are the tea and shakes 😍

Excellent service, easy to follow and quick delivery

The products are amazing delivery is great really pleased with the service provided

Love these products, couldn't be without them now.

Great tasting shakes keep you feeling full, delivered in good time! Great choice of flavours also! 👍

Very good organisation ,care about customers very helpful

This website and products are fantastic! If you want to lose weight start it now!

I was using Herbalife products around 2 years back now. , lost quite a lot of weight. Trully enjoyed the products, ecspecially my favourite vanillia milkshake.. I am coming back to the diet now . Here I am. It was the most effective diet for me.

great products my whole family use them and work great with great results always a good fast service would recommend herbalife to anyone

Herbal life change my life and make me happy and healthy . Thank u

I was very skeptical about The Products about how they will taste And if there even worth the money, but they truly taste AMAZING! Mint choc chip is by far my fav shake, I have a shake for breakfast and lunch and you can truly notice the difference when I'm on the plan fully. Iv had a break with lockdown and I feel so sluggish so I'm back on the plan and cannot wait to be feeling good and confident again

Great website and range of products. I lost 2 stone overall on Herbalife.

Herbalife has been brilliant !! My soon got married at Christmas and I want to look lovely for his wedding . With the support of my daughter who is also using Herbalife I manage to lose two and a half dress sizes in 6 weeks my skill is also fantastic !! Thank you Herbalife

Love the website- very easy to use. All products I have ordered always been in stock. The delivery is so quick - always here before the designated day. Very good prices.

The site is easy to navigate and I have always received goods within the delivery timescale. I have lost weight and feel so much better when sticking to my plan! The chocolate shake is pretty good and the meal bars are just so easy!

İm in love with Herbilife products ,when i started use herbilife Products my live is changed ,i can see myself now more healthy and happy .thanks Herbalife for make me healthy and fit.

Quick reliable service. Excellent pricing options and great products

Service and products have always been great. Delivery of products have always been on time. I usually buy the chocolate shake, banana shake and the chocolate bars which are all very yummy. I also use the CR-7 in my water when running long distances. 10/10 all the time.

I think it is a great service, I love the products and the help I have had on the way has been excellent

Excellent service. Love the products!! Have ordered off here a few times

I have been using Herbal life now for 2 years and always buy from this website. It is easy to use and products come very quickly. I am always pleased with the service and highly recommend.

I really like Herbalife, it helps me control my calories and nutrition and I have so much more energy while using the products

Using Herbalife for loosing a weight.Great slimming products. Quick delivery.

Shakes are so tasty and filling, the herbal tea is a lot nicer than I expected, although i dont know who my coach is and i do have questions about protein snacks.

Really enjoy all the products and have lost weight and inches off my body,I have amazed myself and the products are very tasty so many options, Thanks to Mark and Keely

Finding the products good so far. It's my first week, and even although I have a few drinks at a friends virtual wedding on Sunday I still feel a difference. I have not weighed myself this week yet. There's lots of diff kinds of products to suit everyone , it's just to try what you can and stick to what you prefer. I sometimes struggle with drinking water so the aloe Vera stuff is helping me with that a lot. The Facebook Page is great for all the snack and dinner ideas! Really helping.

Amazing product, easy to shake and to take.. Such a variety of flavours products always arrive on time from DPD give it a try you won't regret it

Absolutely love this product! Helps me lose weight and tastes amazing at the same time. Gives me so much energy too. 100% recommended.

Unreal ! Love the products seen such gold results ! Xx

I have received excellent service and the products are top.notch. they taste delicious and support is always available.

Great items lost 1 stone 3 lbs in four weeks, always fast delivery, lovely people, answer my questions swiftly too.

Love Herbalife it's great easy and convinient and reccoment to anyone who struggles to lose weight!

Love summer berries shake n help me lose weight great to drink

I have been using the products for years now and I honestly wake up and look forward to starting my day with a shake. It sets me up for the day, I have found it controls my bloating and gives me more energy throughout the day! I also control weight so much easier when using the products! I could not recommend enough!

Great product , great service and always competitively priced !

These products have helped me so much. It has giving me a whole new confidence. Thank you Herbalife x

I have tried tonnes of protein shakes but I have never found one I like till I found herbal life. I literally love them they taste so nice and almost feel like your drinking a shop brought shake. I'm working my way through the flavours at the moment but mint choc has to be my fav

Excellent service received always. Very efficient even during the pandemic. VIP credits is a great way to retain customers. I really enjoy the shakes also knowing that I am getting a nutritional product.

Brilliant products love the results, super fast delivery

Having the meal replacement for breakfast has made me have a healthier lifestyle and the strawberry delight is delicious!

Love the herbalife shakes, my favourite shakes are the strawberry and the cookies and cream. Love the all the flavours in the tea. Will be ordering this week

I decided to get back on track with Herbalife when I started talking to a family member about nutrient and friends about nigh sweats during my menopause. Since taking the herbalife the sweats have decreased tremendously, at work during the day, travelling on the trains and just sitting at home the sweats would appear but now i can count the times these sweats come on. I feel so much better now that i have returned after not taking any herbalife products for 7 years. If there is nothing else that you try for menopausal sweats you must try Herbalife life products, the shakes 1 vitamin tablets 2 and 3

I use the protein shakes and love the variety of flavours they are delicious and so good for you. They are easy to use and plan in to my routine and I love the results

started these shakes, my word what a game changer! , I normally skip breakfast, then eat for convenience from work canteen which tends not to have healthily choices, now I have my shake before leaving the house, and take one for my lunch I have more energy,feel good inside, and already people are commenting on my weight loss! honestly they taste great I have a few flavours so I mix it up all gorgeous! I love the herbal life tea oringnal and mango.. if your reading this thinking should I try it..honestly do it you wont be disappionted, you only a order away from the person you want to be good luck!!

I have been using the herbalife products on and off for the last year. I have had great results when using the plan properly. The shakes taste great with the PDM, especially the summer berries one. Definitely invest in the thermo tea. I enjoy drinking this more than normal tea. It taste even better with the Aloe Max or Aloe Mango. Matt and Keely's Web page has been great to order the products from. Quick delivery service and they are always keeping me up to date on the latest herbalife news via email.

Love the formula 1 shakes! Lost 10lbs two years ago and decided to start replacing my breakfast and lunch again, along with snacking on the chocolate and nut protein bars! Don't feel the need to snack on junk as the shakes fill me right up. Excited to see results again!

Amazing product! Notice a difference within a few days. Less bloated, more comfortable in clothes! Would highly recommend Herbalife!!

This website is brilliant and easy to use, and I love the products.

Brilliant fast delivery, very helpfull. Would highly recommend

Quality products, nice easy to use website and quick delivery.

Herbalife is great for keeping me feeling healthy and Maintaining weight loss

Amazing service easy to order and quick delivery. I'm absolutely loving the products

Great products, lost the weight I needed to and always go back to it to resume my healthy lifestyle

Great products and selection, delivery is always quick, would highly recommend

Happy with ordering from yourself, Always fast delivery. Emails regular on new items ect. Thank you

Easy

Herbalife is changing my life everyday! Since I have started my meal routine with Herbalife I have noticed that I have more energy!

The web site is great to order products from simple and easy to use , items have descriptions which makes it a lot easier for you to go straight to what your looking for . Herbalife has help me a lot over the past few years with weight loss

Been very pleased with previous orders, only had one small issue. Contact was very efficient to resolve problem.

Website easy and helpful. Currently been using HL for 4 weeks. 2 shakes a day with a healthy balanced meal in the evening. The shakes keep me full and has increased my energy levels.

Great service provided by the team and timely delivery even in the Covid lockdown situation. I am a regular buyer now.

So happy with this product feeling so much better and have loads more energy

I have been using herbalife shakes for over a year now and I absolutely love them.

Alway order my products from these guys so easy and delivery is always quick. So easy to just be able to order online. Very happy customer.

always have the formula 1. Great taste and easy replacement for breakfast.

I love this product ! Always have it for breakfast as it quick and easy and taste good ! I love banana and cream shake !!

Amazing products... shakes are so filling and you can add fruits to add to the shakes

Herbalife has been part of my daily routine / and balanced diet now for around about 6 months, in that time not only have I lost over a stone , but I have noticed other benefits such as healthier hair, skin

I have always felt full of energy whenever I have used Herbalife products. The website is very organised and easy to use and has useful information on the products advertised. I enjoy regular updates about stock and the websites activity. Would recommend

Great service, good stock levels and prompt delivery.

Fab service, quick delivery, and range of products !

Great products delivered direct to your door. Delivery is quick and ordering is easy. Love that you receive credits towards your next order.

The website is so easy to use and the products are very good. I have been able to stay healthy.

I love Herbalife, I have tried all the others and this is the nutrition I always rely on. I've managed to lose 2 stones and gain so much energy. Love the flavours!

I am loving the products

Amazing products, very fast delivery. I will definately be ordering many more flavours. Just tried the bannana and strawberry ones they taste amazing!!

Super fast delivery... great products and great prices. The tea is my favourite.

I've been using the product for 4 weeks now along with a healthy diet and exercise. The shakes taste amazing and really fill me up- I switch almond milk light for the PDM

Products are really good, quick delivery., reasonable price.

Great service and great products !!! Wouldn't try any other products now I use herberlife

I've always had brilliant service. Quick delivery and great prices for the items. I've changed my life on these products and I'm so much happier. Wouldn't shop elsewhere for Herbalife. Thank you Mark and Keely!

These products even though on the expensive side do actually in fact work There is no doubt about it I try and have one maybe two shakes a day then have one big meal with loads of veg and protein and I don't feel hungry though out the day at all Love it

I successfully lost over two stone whilst using Herbalife over 10 months. I gained confidence and most importantly energy, although at the time I did not realise I was lacking. Since this I unfortunately had a bad sports injury and forgot my focus, where I reflected on my energy levels whilst I was using Herbalife. So here I am again getting focused and looking forward to achieving my goals and significantly my family are also starting.

Always have my products within delivery time frame and such a good plan to keep me on track. Recommended to my friends and they feel the same

I like the website it is easy to view, I love the products, herbalife has changed my life for the good, the only downside is that I would love if the website could have different shakers for us to buy apart from that, I love everything about it.

Herbalife products have helped me so much shifting that left over baby weight I needed to get rid of. I have tried so many diets and this is by far the best it makes you feel better not just losing weight but just makes you feel so much healthier mind and body

Great products, easily lost a ton of weight using them. Most enjoyable weight loss ever. Feel full of energy and the shakes taste great. Couldn't recommend Herba Online more. Delivery times exceptional. Thank you x

Absolutely love the formula one shakes,have been using one and off for three years and have excellent results. Losing weight and eating healthy has always been hard for me but herbal life has really been easy. Highly recommend!

Love Herbalife website. So easy to find what you are looking for and always updated with new products etc. The products are fantastic and do really work. I feel so much healthier and have so much more energy I would highly recommend Herbalife to my family and friends

Have ordered my Formula 1 shakes from here, for a lot of years. It's easy to find the core products and delivery is super quick, which is great. My only request would be for there to be an 'order again' function. You can view past orders, so can go into products that way but many people, I'm sure place repeat orders. Other than that, really happy with the all-round service I receive here.

Super easy website to use, makes ordering my favourite products so quick and straight forward! Love everything about herbal life!

Easy to follow and great results, the shakes are really nice too. I will be recommending it to my friends.

Herbalife has worked wonders for me. I have had brilliant results. The shakes come in delicious flavours. Change for life.

Herbalife products are finally working for me to loose weight. I tried many other diet without good result but this is the one for me. I like the Formula1 shakes, I am not hungry as much all day as before. All has delicious flavour.

Brilliant products, and fast delivery. I would never use any other supplier as the discounts are just not genuine. Herbaonline have great sales and the VIP credits soon build up given you even better discounts.

I used this product on and off for 7/8 years whenever I put on a few pounds I go on it , and it helps me stay at my desired weight.

Always amazing service and great product. Never waiting for the product to come.

I highly recommend this product. The shakes taste amazing and give me so much energy! The aloe Vera juice is just as amazing, and everyday I have the herbal tea. I've never felt so good!

The products are great, they are really affordable and they actually work! Would definitely recommend this. It's not like other weight loss products, you can see results with herbal life straight away.

Excellent service and super fast postage, wouldn't buy from anywhere else, 5 stars ⭐️

I'm very satisfied with how quick my delivery always comes and how the people are very quick to respond and help

Found the site very easy to find good offers on packages so I bought the starter kit for £75 and it was everything I needed to help me get started on my health lifestyle changes that I had to make as I'm at my heaviest I have ever been and have to say I love the taste and. I've lost 9lbs in 2 weeks shakes keep me full so I've stopped eating so much fatty snacks and now choose healthier snacks 😀

I have only been using this product for 5 days and have lost 5lb already it's amazing I'm using the chocolate shake and the taste is amazing so easy to order and very quick delivery I would definitely recommend this and can't wait to see how much more weight I lose

I have used Herbalife for over a year now and I love it! The shakes are the nicest I've tasted, it makes you stick to a routine and get great results !

Amazing products and wondered team, keep safe.im very happy with your support and help.

Great product, Great taste, great results - losing 3 st and counting

Just want to say always impressed with the service. About to start a new diet plan. Great products

Love the breakfast pack. I've used it on and off for about 10 years. I keep going back to it. Great products ......

Love this product, I have lost half a stone in 2 weeks just using the shakes in the morning, having a healthy dinner and the tea in the morning and before bed . Highly recommend Herbalife.

Great service, really quick, loving the reward credits and I would 100% recommend

A great aid for weight loss. All tasty too! So glad there's vegan options, and new flavours to try 😍

Products are great and have helped me greatly to get the results I've been able to achieve

I've been using the shakes aloe and tea for a few months now and not only have I dropped my weight but it's made me feel so awake energetic and just much more well in myself I don't struggle getting up in the mornings anymore :)

Great fast service

Highly recommended! Very pleasant shopping experience. The website is intuitive, delivery is absolutely timely, the shopping credits bring prices significantly down.

Brilliant services,quick delivery, amazing offers. Very happy with Herbalife nutrition,helps me to keep weight and health in balance .

Really pleased with keely and mark they send orders out straight away never had an issue at all and like the fact I build up credits every time I shop.

Love Herbalife products, it has changed the way i feel and look. I wake up daily feeling energised and looking fantastic.

Really good products and nice tasting shakes, fast delivery too. Would definitely recommend

I've been doing the weight loss plan now for the second time after baby. First time I lost 5 stone so hoping for sane amazing results!! The shakes taste great too!!

Brilliant products, great service and quick delivery, thank you!

I love Herbalife - always provide quality products and give me the extra boost in my daily daily that I need!

I have tried herbal life last year. Works so well for me. As I find it hard to do other well known diets where they encourage you to eat more, lose more. It just doesn't work for me, I eat more and eat more haha. Herbal life gives me the mentality to have my shakes and my snacks, then my dinner and that's it. At first I have to get use to eating less but with lots of water. My body is getting everything it needs.

Started Herbal Life about 2 years ago and have used Mark since day one. Never lets me down on stock levels and always delivers within the time frame suggested. Excellent service and excellent products offered.

I love herbal life products, especially the taste of the shakes. With herbal life, my eating habit have changed and I feel so healthier.

Absolutely fantastic products and service. Everything I have chosen tastes really good. Been using them for a while now and very happy. 🙂

Website is easy to use and delivery is really fast! Shakes taste amazing too!

I love these products it keeps me energetic and I feel lighter Would recommend to everyone who is trying to maintain a healthy lifestyle

Beginner to Herbalife and whilst I'm still at early stages of loosing weight, my energy levels, sleep pattern and motivation has certainly improved massively within the first 3 weeks.

Great products! As a busy mum and working full time they are quick and easy to keep me going. I look and feel great.

Love love love my products! Taste great and work so well

Absolutely fab I love the shakes so much really help me manage my weight and keep me full

Fantastic website with great offers, it's also Easy to follow. Fast delivery and great communication.

Your product is popular and I like your product very much.🥰🥰

Website absolutely brilliant Products are lovely choc mint, banana cream fabulous

Products are amazing and the shakes taste so good.

Great products and service, products always come quickly.

I didn't believe it would work, but I lost 2 stones in time for my wedding. The milk shakes, snack bars, drinks, arecso tasty I have stayed with it as it has also improved my energy level - I am 75 years old. My husband has now started having the same as he says he couldn't keep up with me.

New to the product and getting good results. Flavours are good.

Really love these products especially the mint choc chip shake and the mango Aloe vera. Great service too.

I have been ordering from this site for over two years and have never had a problem. Orders are dispatched quickly and received within a couple of days usually. The website has recently been updated making it easier to locate products and the rewards scheme is an added bonus!

The service and delivery has always been so prompt, especially as I can leave things late before re-ordering. Products, packaging and service along with support is amazing, the recent extra lockdown training and stretching provided gives extra motivation towards my goal. Would always recommend

I absolutely love the products and the service has been brilliant very efficient thanks

Well what can I say. I love the formula 1 shakes . I have them for bfast everyday . Had many diff ones. Mint choc . Vanilla and other . Also love the express protein bars. V filling .The thermos complete keeps me goin all day . Thanks v much . Keep up the good work

Herbal life is in my opinion a fab system to maintain a healthy life style I love the teas raspberry my favourite

Herbalife is a fantastic product it helped me loose weight, feel better and is great for a overall lifestyle change.

Excellent website - very easy to find what your looking for. Super fast dispatch and delivery. Highly recommended.

Website is easy to use and ordering was straight forward. There seems to be alot of support via social media which is great for people who need that to stay on track. Banna cream my favourite for sure....

I love your company always very good service and keep in contact with the customer, always reminding me that I have to take care of myself, but I think the protein shakes are a bit expensive. I can find them in Amazon cheaper and the delivery from amazon isn't that expensive either, that's the only reason I don't come back :(

I have ordered a few times now and have no complaints. Always speedy delivery and on the one occasion I have had to contact you I got a speedy response and my problem solved. Thanks.

I joined herbal life about 6 months ago. The products are fantastic and have that feel good factor, my favourite has to banana cream (I love it) I'm noticing a difference in my energy levels as the products are giving me the nutrients my body needs. I appreciate the fact that when you make a purchase you get money off towards your next products. Delivery time is fantastic. I love herbal life

We love herbs life products in bad at eating breakfast and these help me keep good nutrition starting the day. My husband also enjoys them it's helped him maintain his weight and lower his blood pressure too as a bonus effect. They taste great too would highly recommend.

Loving life at the mo. Feel great on the herbalife products. Shakes are some yummy and so easy and quick to make. Have lots more energy and have lost inches. New life style = new me!!

I always buy my Herbalife products from this website. Great range of products available.

Great service especially during lockdown! Thanks guys!

After losing 2 stone and looking better than ever, would recommend Herbalife nutrition to everyone.

These shakes are amazing and really do work, they helped me enormously when I was working on my weight loss plan. But that's not all, they are both on hand to help you should you have any questions about herbal life. Thanks Keeley.

Really easy to navigate on website and instruction are really detailed. Quick and easy service, positive results so far. Highly recommend!

Shakes are great full of flavour, my favourite is mint. They make you feel full. The protein bars also taste amazing and are great for a snack

I lost weight in the past using Herbalife. Following this time I tried other similar products however they did not come up to the quality or flavour of Herbalife. Therefore I intend to return to purchase Herbalife products again.

Amazing products, before lockdown I lost over a Stone Jan-March, I've fallen off the wagon, but today I am jumping straight back on it!!! Just about to order more products. I can not wait to see my results! Works around my daily routine, and tastes delicious. X💚x

Since using Herbalife shakes I have more energy, my skin, hair and nails are stronger and I feel so much better.

Amazing service, delivery is very quick. Products are amazing. Not long given birth and Iv lost so much weight already.

Absolutely love the products, wasn't sure how i would take to it as I've tried so many different diets! I've lost a stone in 4 weeks. 2 more to go 👍

Easy to use website.. good communication with products being delivered in 2 to 5 working days. I also love the way you can build up credits to go towards something too.

Online is easy to use and order with quick delivery. I love my Herbal Tea, it gives me energy and helps my metabolism.

Very good products! I feel very energic and good. This products are for everyone who want to get healty and feel more good. I had a Health problem and they help me so much with all the Benefits that this products have. Thank you!

The shakes are amazing !! The taste is gorgeous and they are more filling than other brands.. 3 weeks In and I've lost 13lbs using the shakes twice a day with protein snacks in between then my main meal. The tomatoe soup is so nice and not like your normal cup of soups very filling and enjoyable , I am loving living the Herbalife !!

Love the taste of the shake, really satisfying especially with added protein.

Very impressed with the speedy delivery especially in these difficult times. Shakes are very good and easy to follow programme.

Absolutely love the shakes have tried mostly all of them and haven't came across one I don't like. Quick and easy to make and definitely my go to shake on the go that keeps me fuller for longer.

I really love that Herbalife doesn't compromise on taste! I love the banana cream and strawberry shakes. They keep you full right up until lunch.

Best product ever, been using for a while now and feel great and full of energy.

The Herbalife products are great especially when your on the go I am a mum of two boys under 3 n I used to eat fast food because I never had the time to make healthy things the Herbalife products are great with my routine I have a shake for breakfast and lunch and love the protein bars after taking the products they make you feel better and give you more motivation to exercise and loose weight

I like formula 1 shakes, have been using this products for quite a while now, love its delicious flavours and the fact they really fill you in, so perfect as meal replacement. I also noticed increased energy level which is great benefit. It is good receiving emails reminders with promos etc. also recent inteoduction of 21 day exercise plan was a great idea.

In love with the formula 1 shakes, start my day of the right way, find it easy placing orders and quick service. I find the website easy to follow when placing my orders.

Great products. Love the range of flavors. Helped me lose 2stone so far. Excellent service from Mark

Love Herballife. I have a shake and tea every morning. I also have a scoop of apple fibre in my shake.

Hi. I'm very happy with that product. Very nice taste, nice effect and fast delivery. Seller fast answering any questions. So, no any eassue. So happy.

I am loving the products so much! Mint is my fav! Done the diet for a week joe and lost 7 pounds so happy!

I love this site, delivery is very quick and the vip bonus is always welcome. I shall continue to order from this site and if I could give it 5 stars I would. Well done chaps.

I find these products amazing for my weight loss journey.

Great delivery and communication, shakes are so nice and filling...even the husband orders now after three weeks a 1 stone weight loss!

I am delighted with the service,competitive pricing with credit incentives towards future orders ,great range and really fast delivery. Thanks guys

Love the Herbalife products! So quick and easy! The shakes are amazing and so tasty, so worth the money :)

Amazing products! Shakes taste great! And the results are quick! Love Herbalife have been using for a couple of years now! I won't ever not use them !

Very happy with service . Would highly recommend to others

I found Herbalife really easy to use, the shakes are so yummy and are great for weight management! Just in need of more flavours!

Amazing service, products and results. Use these products daily make me feel healthier and full of energies.

HerbaOnline is a great Site which is easy to use and to navigate around. All of the products and services they offer are clearly laid out and are easy to read and understand what they do. Once you place your order, delivery is speedy and you are guaranteed to receive your items within 3 days. Great service!

Have been using the products for years, especially the thermo completes can't go a day without them!

Thiis product is really working for me excellent

Great Products, Quick Delivery

Love Herbalife products, my fav is the peach tea and cookie and cream shake.

Amazing products I haven't found a flavour shake I didn't like, really fast delivery and great service overall

Amazing product, I love it. In special I really like the latte flavour and cookie crunch. I use this product for few months already and I really enjoy it.

I love herbalife, I'm currently on it for the second time, the first time I lost almost two stone. Its easy, convenient but much more importantly its tasty and filling. I think its an expensive diet to do but worth it if you have a lot of weight to loose.

Been on Herbalife formula 1 and it is so yummy and helps loose weight aswell.

Only way I've lost weight. I have a really active job and work long hours so these shakes have really helped me to drop some pounds without bulking muscle from working out further. Brilliant stuff

Great service. Great products feel I got more energy and get up and go. No craving bad foods either. It's like magic!! Already a few lbs down and only been on the shakes 2 weeks. Love the mint / choc

Website is easy to use and follow Service is good and products are easy to use and tasty!

The website is really easy to use and everything is sectioned out perfectly. I like how you have the bulk packages and then everything individually for ease of purchasing single items. I haven't used Herbalife for a few years but having gone back to it within two days I felt so much better and I'm glad I have started a new lifestyle again.

Products are very good and always delivered promptly

Great delivery , fast and well packed. I ordered the ultimate weight loss pack, with the Summer Berries and Banana cream flavoured F1 shakes. They are lovely. thick and creamy and not artificially sweet unlike other shakes Ive tried. Peach Tea is great and certainly perks you up . So all in all very satisfied with my purchase . Thank you

Delighted with the service,competitive pricing ,great range and really fast delivery. Thanks guys

Brilliant products that have helped me get back on track and with very quick delivery :)

I love these Great products., they taste Delicious. Really like the mint chocolate. Amazing results Best for breakfast as I'm always on the go

I find the Herbal Life products excellent, I no longer diet but I keep using the Herbal Life to maintain my weight, and the website is easy enough for me to use.

Did herbalife years ago and loved it. Ordered the starter pack, going to start it again next week. Swear by this product as i lost over 4 and a half stone when i first did it! :)

Love Herbalife products so easy to use and has changed my life for the better.. lost over 2 stone.

Bestest stuff ever. Works so well and delivery is so quick!! If you haven't tried it make sure you do

Super Fast service great product and prices. would recommend!

I have been using Herbalife products for a while now and love the results. The shakes taste amazing, defiantly worth trying to see for yourself.

Really great site, quick delivery

Best products I've ever used great choice

The tea has definitely helped with energy and the Herbalife formula 1 has not only helped me lose the baby weight but ensured that I was getting a nutrient complete meal when at times I just didn't have the time to sort myself out while my baby was so young. Very fast delivery.

I have been using Herbalife for a few years now and recommend it to people regularly. My teenage soon first started using it for weight loss and we noticed how good his skin (which was prone to eczema) was becoming. We carried on using the product long after he reached goal of having a lean body. It is delicious, easy to use and gives results - healthy body and glowing skin. Young teen is now 18 and working out on a daily basis - he asked me to look into the sports formulas - so that's a nod from a teenager too! The website is so easy to work around and delivery is quick and packaged well (without too much waste)

Excellent, love the products and prince is also reasonable

Thanks this is a great food it's help me a lot, I'm regular customer more than 2 years. K Ahmed.

Easy to use website and great products that help lose and manage weight, they taste great to!!!

Omg I am so in love with Herbalife I wouldn't go anywhere else The shakes are amazing, i's strange to say but I feel so refreshed and they are so light on my tummy. Peach tea is amazing 😉 Thank you

Great company to order from. Very helpful and have a wide range of products and very fast delivery

Fantastic products, so helpful for my manic lifestyle. Keeping me full, healthy and energetic.

I have been using these products for about 5 Months now and it I love them I forward to getting up in the morning and having my shake and tea

Fab products, really quick and efficient delivery

Been using Herbalife for about a couple of months now and I think the product are all amazing and have found results with it! So chuffed!! The website is so easy to use and find everything that I did and shipping is always fast no matter what.

Amazing products best tasting shakes I have ever had, quick delivery. I feel so good and full of energy.

Great service and fast delivery. Loving the Products and great support from coaches.

Very good product, altamente recomendado, especialmente los batidos son exquisitos y si te llenan bastante.

Website easy to use and a prompt service with excellent priced products that really work .

Just love the Herbalife range as it helped me to lose the weight for my wedding and still using now to help maintain my weight. The shakes are filling and keep me going until lunch. I would recommend to anyone.

Great service and most the time I get discount, also my order has arrived within a few days, brilliant 👌

Amazing products, amazing coaches. Delivery is always quick

Incredible easy to use website ,full of information Quality products with real results. Fast delivery. All reasons to just keep using Herbalife products

I have lost 4.5 KGs in just three months what I was trying to loose from last one year with exercise and healthy diet. Adding herbal life has helped to achieve results. The website is very informative and easy to place your order. delivery is quick

This is the best Herbalife site I've used for a quick and reliable service always plenty of stock, I have used this company for many years first class. Thanks mark.

Love the products . Always makes me feel great and there all very tasty xxx

After trying so many shakes on the market Herbalife was the only one I can stick too that actually fills you up and taste nice. I have lost three stone on the plan recommend to all my friends and family

Website is easy to use and lots of helpful information. The products I have found have been faultless and being a fussy eater when it comes to shakes I have found the formula 1 a massive help with my dieting and weight loss

Really pleased with products I've ordered, been using for around 5 days and already noticing a difference. Quick delivery service. Would definitely recommend Herbalife.

Always a good service and products that show results within just a few weeks. I started my diet on 1st May and two weeks on I have lost 7lbs. I have a shake for breakfast with some fruit, a shake for lunch and a balanced dinner. With that I take Herbalife Fibre tablets and I use the vitamins. I also use the Raspberry tea which helps with energy. All in all a really good service.

Herbalife has changed my eating habits as well as my health. But most especially it boosted my self esteem because it made me love my body more and made me realize that it is important to take care of what i put into my body. Herbalife products are great in maintaining weight, immunity and over all health. The website is user friendly and the team is just amazing. Thank you for helping me herbalife.

Amazing fast service and delivery . With added bonus

I have been using my shakes and regular exercise and have lost 1 1/2 stone in 4weeks 👌👌

I have been using Herbalife for more then a month now and I can tell I have feeling more energetic and I am not as puffed as before!! My favourite shake is definitely the Cookie Crunch!! I won't stop using their products😊

Great products, my favourite being the oat fibre and the aloe Vera. They make such a difference to my life day to day.

The formula 1 shakes i have been using for nearly 3 years are great. They are tasty, filling and satisfying and combined with a healthy lifestyle of regular exercise , really help to keep you motivated. The cafe late are especially useful and beneficial before or after a workout as they have protein in them as well as different vitamins and minerals . The caffeine gives you a great boost during regular exercise intervals. I can honestly say this is a quality product. I get cravings during my menstrual cycle for sugar but if i have a chocolate mint shake and add some dark chocolate to it and some protein powder to the shake, it really helps curb my cravings. I add soya milk light to the shakes and they taste really good but not full of sugar as i use the light soya milk.

Shakes are great banana or chocolate are my favourites Just started to try the herbal tea and I love it.. good pick me up in the morning or early afternoon

Very Good products, really works on me. I wish I always got the money to purchase because I really love Herbalife

I start everyday with the Formula 1 Banana

I've been using the Herbalife shakes, along with the herbal tea and aloe mango for a month now. I feel great and I feel like I am starting to see results. I am excited to continue to keep using the products to see what further results I will have! Happy Herbalife!!!

Very quick service, only ordered on Monday. Always recommend to friends and family.

Love the products, have helped me lose weight in only 2 months

Quick service...everything you need and help when ever you need it 👍🏻👍🏻

I like the formula shakes and use them in the summer to tone up and get fit for holidays and they taste nice too.. I mix bananas and strawberrys in blender with them.. Very nice..

Products taste amazing and make you feel good! Very happy with results I am seeing

Cannot recommend these products enough! Been on them for 2 months and love it I can already see results! Also fast delivery 👍

100 service,and respond.been order regularly.recomend

Your website is very helpful and fast delivery !!! I really love your product im using it for years it helps me to loose my weight and healthier.

Herbal life is the best if you need weight loss I have used herbal life for 10 years

Been ordering for a long time now. Service great, rewards

Excelente service and professional communication. Still working hard to lose weight but it just the beginning of my journey.

Love the taste of the shakes, love the ease to prepare the shakes. The snack bars taste great and you can get your chocolate fix. Order to delivery is great just a few days . I have been using the shakes for 3 weeks now and am loosing 2-4lb a week. Plenty of energy too. Highly recommend

Herbalife is very easy to access, the shakes are full of nutruition and tasty too, there's also a lot of choice too. Delivery is very quick too direct to your door.

Amazing service, quick tour around and easy to use website. Placed many orders and will co tinge to do so

Decided to try Herbalife after seeing results on Instagram and I can say it was the best decision i made, i lost 8lb in less than 2 weeks and I am full of energy. I love the products and the taste of the products too. Herbalife is amazing!

I love the Herbalife shakes. They taste delicious and are filling. They give you a great start to the day and followed by the herbal tea, you are full to lunch. They are great if you want to lose weight, but in these times of Corona, you know you are giving your body all the vitamins and nutrients it needs. Highly recommend.

Always great service Couldn't be with out my Herbalife

Very pleased with service, advice and prompt delivery of products. Many Thanks

Always really happy with the products i have used , it's the only plan that has worked for me,would definitely recommend to my friend's . Products really tasty and good value for money.😋💪

Love the product, shakes are so nice and tasty. Love the raspberry tea too . Really enjoying this product. Xx

Absolutely love the products. The shakes are so fluffy !! No bits or powder !!

brilliant website, love the VIP credits. Easy to use and always had my products within 3 days!!

I have been using the Formula 1 shakes for nearly 12 months and they have really helped to balance my mid morning urge to binge on something sweet.

Really enjoying my journey so far. Good tasting shakes and snacks

I have been using Herbalife along with my husband and son over the last few months and find it really easy and nutritious. It is so easy to order and the delivery is very efficient.

Great products arrive really quickly and bonus loyalty scheme very happy

herbal life has a great range of products and has help me achieve my ideal weight!

Love the shakes especially the cuppacino flavour.

Great tasting products that are really filling! The tea helps give me energy

I have been delighted with Herbalife products especially the formula 1 bars

I've been using Herbalife on and off a few years now.... it's great product Wouldn't change for anything else

The website is easy to use and navigate, the products are good quality and the delivery is superb.

Always an excellent delivery time, well packed and always great products.

Lovely shakes that are filling. The herbal tea always gives me energy which is great

Excellent website with rewards and great service ..arrives on time

I love these products they make you feel energised, healthy and since using these products not only am I able to manage my weight, I personally have found that I am able to fight off colds easier. I think this is due to all the vitamins and minerals in the shakes. The raspberry teas are my favourites. Products arrive in a very quick timely manner.

I love the products and the site is so easy to navigate and use.

I love Herbalife and can not imagine having breakfast without my favourite Aloe extract, Herbal tea and Formula 1 and Formula 3 mix. Also, it has fastest delivery, so I never worry if I don't pack my reserves ahead.

I have started using herbalife about september and it is the best thing I've ever done in my life. I've lost weight but most important I feel more comfortable with myself and healthier. I love the products and the the service is really good. I definitely recommend it.

Fantastic meal replacements, so easy to make and taste great too, they help me drop a few pounds when I need to, also the protein bars are great too, work full time and there great for when I'm stuck for what to take for lunch at work.

Very informative and helpful easy to navigate and very supportive

Love the products! so tasty!! Fibre and Herb tablets and oat apple fibre are so brilliant! Vanilla Shake and Banana Shake are my favorites!!

Amazing products, Easy service and amazing value would recommend

The product is amazing it's very healthy

Herbalife products are amazing and making huge change to not just to nutrition but Healthy lifestyle overall, and with great, prompt and personalised service from Mark

I always turn to Herbalife when I've fallen off the wagon. It's a great kickstart and always gives me the results I want! Initially it helped me lose 8stone along with exercise.

I use Herbalife because it is easy

We have been using this as a family, started off with weight-loss for me and a form of maintaining weight for my daughter who competes in Taekwondo . It contains all the vitamins, minerals its just brilliant. We have now moved her onto the herbalife24 because of the sheer extent of training, competing and schooling mocks etc. We couldn't have done it without Herbalife which was recommend by a friend. We have not looked back

Brilliant website

I love the Herbalife shakes. I have consumed them for 2 years and they always keep me full without ever bloating me!

Been using Herbalife since the new, it has helped me massively to reach my weight goals, I have never had so much energy

Absolutely love Herbalife products, so tasty, filling and amazing quality! Couldn't recommend enough!

I'm using herbalife products for 5 weeks, just love them. Weight going down, so I'm happy . Thank You

Couldn't live without my breakfast shake, fab healthy way to start the day, loads of favour. Easy to order and delivery really quick 😜

Works really well if you stay on it, all vitamins are good for you and helps shift the weight

Herbalife has made a real difference to my life lately. It's gluten free, full balanced meal replacement, gives me energy and I feel less bloated. Planning on loosing some pounds 🤩

Herbal Life products are fantastic. The vitamin tablets and tea give me a huge energy boost. The new flavours are really tasty. A great way to lose weight.

I have been using herbal life for a number of years

Love all the products and how quickly you get them. Amazing thank you

I love all herbal life products, wed site and ordering is so quick and easy, plus pounds being lost to reach my target weight.

Herbalife is a great way to keep a healthy diet, keep your weight and good shape! I recommend to everybody!

I would definitely recommend formula 1 shake. Been using them for 5 weeks now and have seen results. The website is so easy to navigate and the staff are so quick to respond to any enquiry.

Love the products . Really helped me on my journey.

amazing products, great for losing weight, weight control etc .. quick on delivery.

Shakes and protein bars taste good and the shipping is fast.

I started using Herbalife after the birth of my son, I needed to lose some baby weight and it was the perfect solution to my dieting problems. Quick and easy plan to follow along with a lovely tasting shakes. I lost 1 stone 9lb in 3 months, I was delighted with the results my mum has now since started using Herbalife and has had similar results! If your looking for a easy diet plan to follow and want fast results Herbalife is definitely for you! Rachel Liverpool

I like this products they tasty healthy I'm using them

Great service, always quick delivery. Some fab email offers too :-)

Love love love the banana cream F1. Speedy delivery and I'm always made aware of any promos. 10lb down in 3 weeks.

Herbalife is a great product, I never feel hungry after my shakes. I would recommend this to anyway looking to lose weight and tone up

Amazing products love the raspberry tea,gets rid off all bloating in my tummy,loveeee this item !!

Vanilla formula one milkshake is amazing, fills you up and tastes delicious. My favourite snack is the vanilla almond protein bars, I'm obsessed!

Website is great and easy to use! Great descriptions of the products, gets me excited from the get go to get my new shakes delivered!

What a fantastic website, it's very easy to use and the products are always in stock. The discounts are great too!

Superb service, speedy delivery and fantastic products. I have just hit my 1stone weight loss Been on the plan since Late September feel fabulous and energised. Thank you

Best protein I have ever had! Great service, super fast delivery! Thank you

Ive used this site now for over a year and its a really good site and also informative also a big plus is the product does actually help you lose weight, it.certainly helped me lose 13Kg. Ordering products is easy too, with quick delivery. Recommend this site to anyone who wishes to lose weight. Thank you.

Just ordered my program . Can't wait to start and see how it goes .

I've bought quite a few products and all items have been priced very competitively and delivered in excellent time. I will continue to use this site to buy my HL products

That's amazing I love Herbalife especially tea with mango aloe that's good steady lose weight

I have been using the Herbalife shake with the PDM for a few weeks, already seeing brilliant results. Highly recommend

Ordered a few times when feeling a little deflated always helps get back on track helps with the bloating and energise never no problem with orders always arrive next day

Love these products. They taste great and love the vitamins I get from them

Started using Herbalife for weight loss and don't think I'll ever go back. I feel so much better, less sluggish and more energized. Plus I'm already a stone down! Always new offers emailed to me to keep me up to date. Thanks Herbalife 👍🏻

Amazing produts, great tasting shakes in a choice of flavours. Just the thing for fueling your day with brilliant weight loss results.

This stuff is a god send. Sets me a good routine. Feel refreshed tastes good and definatly good value for money. Also great way to balance a good weight loss diet

Fast and efficient website and great fast delivery. Be great to get different deals and offers other than the VIP discounts as it may encourage me try more things. Samplers on all products would be great as I have some friends who would like to try the products without going to a taster event. Really happy with my Herbalife journey so far having lost half a stone and better skin, hair and nails has made me really happy to talk about the fabulous product. Keep it up!

Found the website easy to use . Great range of product s at a competitive price

I am in love with these products. They are a massive change to my lifestyle. The endure strength choc is lovely too after the first few tastes. I find it massively helps with my recovery after a gym session. I am noticing my whole body shape changing. CR7 gives me that boost when at the gym.

I like Herbalife shakes because it's easy to make in the morning ( mixed with any kind of fruit), as I have to do school run and it's feel you up. 😊

Great products and amazing service. The website is very easy to use, and delivery is fast and items well packed. I love the chocolate shake and have it every day for breakfast, it keeps me full up until lunchtime.

I have been using herbalife now for 2 weeks and can all ready see a difference!! Herbalife have Great products and give you amazing results!

The shakes are really tasty and easy to make. I haven't lost any weight as yet but I feel less bloated and less tired :)

I have been using Herbalife for the last 4 years, i have tried other protein powders etc but always give them up and come back to Formula 1, as the taste is so good, not too sweet and good choice of flavours, i enjoy doing Lean and Glow every few months to shed some weight and refresh and recharge. The website is easy to use and great to get VIP points. Delivery works well and on time.

Great results so far!! Lost a stone and the shakes are fab!!

Herbalife is tasty and fulfilling . It definitely aids weight loss.

Hi I have been using herbal life now on and off for a few year now. I always return because I know how goodit is for me and makes me feel great. I don't just do it for weight loss I do it for over all health. I highly recommend to everyone. Before you start write all your questions and be clear before you start.

I like the product and service is very good . I have been using it only for 4 months and i am beginning to see the results .

Love having F1 shakes with PDM for breakfast and lunch. As a snack I'm using protein bars, really great when you are craving chocolate...

Always receive fast and trouble free delivery. Herbalife has changed my whole regime in a very positive way, without ever being hungry.

User friendly website, I love that every time I buy I get credit for a next purchase. I love the deals every now and then and always great service. Thanks

The variety of flavours on offer for the Formula1 Shakes is great, I get to switch things up every month.

Products are tasty. Shakes are so easy to do. Lots of different flavours. My favourite are the mint chocolate, strawberry and banana. You get bonus points when you shop so you get money off your next purchase.

Most of my adult life I have struggled with me weight, confidence, health. In 2018 decided I wanted to make a change to my lifestyle, so instead of doing the normal fad diets, that dont work for me! I began my research and found Herbalife all I can say is wow I finally understood what it takes to lose weight, get fit and stay that way, I managed to go from a size 22 weighing over 17st to a size 14 weighing 12st 9lbs, i had never been healthier feeling amazing, foolishly i stopped using the products last year, that was a mistake put on 1st in weight, back to it this year and the weight is coming off again and body shape coming back, I cant recommend these products enough, if you want to make the change once and for all use Herbalife.

I have been buying the chocolate peanut protein bars from this website for several years now. The protein bars are really delicious and the service is excellent with really fast delivery. I would not hesitate to recommend them.

Really like the website and whole delivery process. Always fast delivery. Website easy to use

I always receive an excellent service using this website. The website is easy to use and I am always kept up-to-date with news and offers. I am delighted to always receive VIP credits every time I place an order, which helps with keeping costs down when purchasing herbalife products that have become essential to my lifestyle in maintaining good health and wellbeing. I couldn't possibly order from another website, thank you so much to Mark and Keely!

I have lost 4 stone using Herbalife. I love the lifestyle

Doing well with herbalife. Ive lost a bit of weight

Been using herbal life for 2-3 months now keep to the plan and wow you see amazing results. Having type 1 diabetes so at first i was very unsure but wish i done it years ago total lifestyle change Thanks to the team :)

Delighted with the results from sticking to my plan. Happy as anything with weight loss.

Great product. I have brought the vanilla and banana flavour shakes. Sometimes I mix with ice or frozen fruit. very tasty and keeps you full for longer.

I have been using the formula 1 shake on and off over the last year to improve my energy after an illness. I have found it very beneficial, it gives me that natural boost I need to get me through the day.

The website layout is very good, and it is easy to find what you are looking for. I am happy with my all of products, and the delivery was quick and efficient.

Love this website, always get a fast response. Love my shakes banana cream and chocolate chip. Looking forward to trying the ice coffee.

Great website, easy to use. Fast delivery of great products. I'll keep using it and recommend it to everyone who's looking for a healthier life.

Hi The distributor is very reasonable. The discount system appealling. Happy to order from you.

Great service. Love the products. The green tea is the best. I have been taking it for 2 years, it's a great detox and helps me keep trim.

The website is quite efficient , easy to use , trustworthy and they quick to deliver within 2- 3'working days after placing an order you receive your parcel. I have been using Herbal life products for almost 2'months now , already I do see the progress and they give energy too.

Easy to use. Good variety of flavours. Fast delivery service.

Excellent quality products! Healthy and Easy to take!

Herbalife - excellent products that are easy to include in your every day life. Ordering products could not be simpler, and your parcel arrives very quickly. The service provided by Mark and Keely is second to none; - they always keep you advised of any offers without being "in your face" and emailing every day - keep up the good work.

Love the products! Both me and my partner use the shakes and tea and both have had results. The shakes are lovely

Excellent products and amazing service, as always.

Herbalife shakes are amazing! They are the only thing thats worked for me, i have lost over a stone and couldn't be happier!!

I love your products , best for breakfast and lunch for busy people

I have tryed many shakes but herbal life helped my ibs and also I lost 2 stone in 2 months great product I felt much healthier when taking it

I have been using Herbalife for about a year now and love the products! would recommend

The formula one shake is really good and nutritional.

I love the products, the website is really easy to use and easy to find what I'm looking for. Delivery is always really quick too which is great as I'm so unorganized.

Herbalife has been the best nutritional plan I have tried...It makes feel so full of energy each day. I love the shakes

Excellent service, quality product and fast delivery. Would not hesitate to recommend!

Cant fault the service. My orders arrive in a couple of days. Mark

Love the products. Best start to my morning. Feel less bloated and more energy

The weight loss plan is amazing keeps me hungry for hours and keeps me trim. It works well with the fibre and herb tablets!

Excellent products and service... fast delivery, the best breakfast shake I've tried

Love the raspberry instant drink my fav keeps me super hydrated

The best Herbalife website i have found to purchase my products from super quick deliver and the rewards and offers are amazing. All the Herbalife products I've used have all been amazing.. life changing!

Shakes tastes amazing chocolate is my fav and the raspberry tea mixed with aloe mango is lovely too def worth a try

I love the products as they give me more energy

Great service, prompt delivery and superb products

easy to access the website and the delivery is very quick! products are great too! the offers you recieve as a customer are appreciated!

I have been using herbalife shakes now for a good few months, I have not only lost 19lb I am finding it so much easier now to maintain my weight, I not only feel and look better I am convinced my new way of healthy eating has helped with my menopause symptoms, I recommend using herbalife and will certainly continue to do so myself....

Only just started properly on the products so looking forward to seeing results!

Very good and healthy products. The shakes are yummy and keeps us full for longer.

I have been using these products , including Formula 1, PDM,Oat Apple Fibre and have never felt healthier , happier , confident and not only are they tasty, they fit into any lifestyle.

I've felt a huge benefit from incorporating the shakes into my day, I have more energy and feel better in myself. The thermo tea tastes great, peach is my favourite.

Brilliant product with lots of great flavours... .have lost 3 stone since using it! Fills me up until my evening meal.

good service and products. however it seems that quantity been reduced? the protein seems to finish very quickly ..

Great easy to use website. Easy to find the products you are looking for and delivery is usually the next day. Its great that you get a percentage on your purchases which can be used towards further purchases.

Herbalife always is my first choice milkshake..love it so much....

Love Herbalife products. I gave up loosing weight after my first child. After 2.5 years I decided I needed to make a change. Herbalife made loosing weight easy and I was amazing how much I enjoy the plan. I have never eaten so much and the weight just fell off! The shakes are delicious and surprisingly filling.

Always letting you know any promotions, quick delivery and great tasting products

Really good product! Helping so much with my weight loss!

Best products on the web for all sorts of weights if you build mass or sliming down and that's just the shakes the protein foods they do are great too

I havnt been on this in ages but I enjoy the diet when I do, do it :)

Great products, Great taste, Reasonably priced, quick next day delivery. Ive lost around 5kg since i have been using the products in April. Energy levels through the roof.

Great website so easy to use products arrive when they say they will. I always have the shakes in the morning as they help get me through the day not feeling starving hungry and they taste great would highly recommend using Herbalife

Easy to use site, products easy to view and ordering is straightforward

I ordered formula 1 shakes for loosing weight and I lost 5 kg in 2 months.All my coworkers ask me the secret:) ...I feel energetic,I love the fact that they r lots of flavours shakes .I also recommend the tea for slimming,they r delicious and gives you lots of energy.

Great range of products to help achieve your goals. Quick and easy to order.

Brilliant products , brilliant results . Very easy to order and find exactly what you are looking for with lots of variety and affordable . Always great offers. Shakes are very nice I have tried most flavours now. Herbal tea also very nice . Would highly recommend Herbalife.

I have been ordering products for many years and am very impressed by the efficiency and how quickly my order comes through.

Website is professional and easy to use and all marked clearly as to where things are. I have used Herbalife products now for a couple of years and my go to flavour is banana cream......tastes amazing and so filling!!!! You don't get gritty texture like you do other shakes on the market and the protein bars are go to snack when feeling peckish.

Really great, efficient service, thank you. Makes it so easy for me to use herbal life products as part of my life!

I love the shakes and the different varieties of products. Excellent delivery service.

Love getting emails with new products which link me straight to the site and make ordering fast and easy. Shakes in the morning set me up for at least 5 hours.

Can't fault the service,quick reliable and so easy to order,they care about their customers and answer any query quickly,love the products,chocolate shake is my favourite and love the chocolate and peanut bars, I feel so much better on them,and not bloated and have lost weight,would really recommend

I love love love Herbalife! I feel more energised, healthier and they taste good! Banana cream is my fav shake and chocolate peanut bars are a must have!

Herbal life products have really helped me kick start my fitness plan and journey. The shakes are delicious and easy to manage too.

Herbalife products are really effective! If you live a busy life and have limited time for cooking then this is ideal for you. It's very handy as the shakes can be made on the go and are extremely delicious and nutritious! If you haven't tried it you need to do so NOW!!👏

Very quick efficient service and now my favourite provider .

Herbalife is what I have spent years and I mean years looking for. Not only have I lost 2.5 stones over 6 months, my brain is being retrained in how I look at food and life in general. My consultant through her work has changed my life and I am feeling all the better for it. I have a long way to go, but it will be Herbalife all the way.

It is only one place where I buy Herbalife products from. Always can find what I need. Service is perfect and delivery quick. Very happy with the results and recommend to my friends.

Excellent, easy to use website. I can always find what I need and the range of products is fantastic.

Orders arrive extremely promptly. Love banana shakes and Almond vars. Highly reccomend

It's a great website easy to order and very fast delivery so you need never run out plus you get rewards for every order

I love there products they are filling and easy to follow. Members are really helpful with tips and different ways of using the products. Very happy customer would definitely recommend

Very informative website and easy to use can understand what each product does and come away feeling confident in how to use the products good incentive with the vip money off The products are very good if you stick to the plan and drink lots of water you see results and quick when I used the products before I lost 3 stone in 6 months

I'm so happy with my herbal life products. They taste great. Ordering is easy and fast.

Great way to loose weight it has helped me maintain my form over these years.. I do recommend it

Fast delivery, good discounts and great tasting shakes

Herbalife was recommended to me from another relative. I tried this only for a month and now i have lost 6 kilograms. I am so happy with the product and the delivery. The VIP credit points are little perks to motivate customers. Great product.

I love using the formula 1 and PDM products. Makes breakfast really simple, and quick. I love the mint choc chip flavour and I'm really impressed there are more options for the vegan range 🤗

Absolutely love the products! Been using them for over 3 years now. This is the only healthy option I have ever stuck to. The banana shake is my fave :)

Have not had any problems with this website and service. Orders come very quickly and love the vip credits! Have used products before through a rep so knew what to have and why. Love Herbalife it works for me to lose weight and then maintain it.

Great products at very good prices with prompt, polite service. They also offer credits on every order that can count toward discounts on future purchases! Have been using them for a few years and I've always been extremely satisfied with this crew.

I highly recommend both the products and the service. Lots of offers and VIP credits add up really fast. No problem with delivery usually comes within a day or two.

I love the shakes and lemon tea. I find I have lots of energy through the day and feel great. Delivery is very quick and emails replied to straight away. 5 star service!

Excellent service ! Love the vip rewards too ! Great products .

Very good products. The shakes taste great and you don't feel hungry as long as you drink plenty of water (should do this anyway)

I have been having two shakes per day, breakfast and lunch. I feel lighter and healthier as a result. The banana formula is my favourite!

Great products and great delivery times. Thank you

The website is well organised and informative. Products are well packaged and arrive in a timely manner I would thoroughly recommend

Quick reliable service.. Equals one very happy customer.

Website very easy to use Products are fantastic not only for weight lose but make u feel amazing too and the shakes taste delicious 😋

Herbalife is great their shaker are so nice and filling you can truly lose weight with herbalife and keep it off

Excellent products excellent results and upmost excellent service

Use this site to order my herbalife products. Always quick to deliver, and use my loyalty points for discounts. Good advice, and always prompt to reply to queries etc.

One of the easiest websites I have used. The service support and delivery is second to none except the products. I love the flavours available and as I travel a lot I love the ease of preparation thank you.

Excellent products excellent results and excellent nutrition

I have had good results with formula 1 breakfast shakes and keeps me from eating the wrong things in the mornings. Thank you for a good start in a morning.

I would definitely recommend this website. Very easy to navigate around. Very helpful with hints and tips and very informative with all products and how to use them and make the best them. Making them work better for you. Regular email updates of new products and discounts. Much appreciated

The service is quick and easy and the delivery is on time too. Very happy

Excellent company to deal with. Fast supply of products and their credit system is fair and rewarding. Delivery is very impressive so there is never much wait for their products that arrive very well packed and in perfect condition.

I was finding it hard to lose weight on different diets but started using Herbalife and haven't looked back since great products and great company can't praise it enough

Amazing products, quick delivery and always in perfect condition. Also very fair prices in comparison to other sites that sell the products

absolutely fantastic very friendly and helpful love the flavours

Love these products, easy to follow, delivery very quick too.

Excellent product, the vanilla shake is lovely,

Super fast delievery. Product result is amazing. Thank you

Cracking product both for energy as well as weight loss. The best result we have had though is my wife's post menopause condition has been greatly alleviated.

Used Herbalife before and had good results in weight loss. Trying new banana protein shake and very happy with the taste and starting to lose weight. Find it's easy to get into and great to prepare quickly to take to work. Very quick service and delivery which is an added bonus

Very good product to use if you have any questions just Email the company and someone will get back to you. The website is very easy to use anytime you want to.

Excellent easy to use website reasonable priced products which do what it says on the label

I've been using Herbalife for 5 years now, always keeps me in shape without starving myself or every feeling hungry, I have lots of energy

I love it. It's not just a diet but a healthy life style.

Website Really easy to navigate and positive interaction with members. Keep you irate at all times,

Products are great. Always have a shake every morning and it sets me up for the day.

Amazing products, natural, easy to use, can't get enough of it. keep staying on the market1

This website is very good, easy to get through and search for the product. Fast and reliable service. The products are quality.

Amazing Products!! Amazing Results!! I've been doing herbal life for 3 months now and I'm loving it!! Well worth the purchase! 😍

Love the products - easy to use and get along with - happy 😃

The website is good, easy to use. The orders are always posted very quickly! Healthy product and it works or me.

Amazing products with outstanding result Very fast postage

I did the weight loss programme after the birth of my daughter and it helped me lose 2 stone. It also helped my skin which looked the best it ever has!

I started on Herbalife on 27th July 2019 and so far have lost 1 stone. My goal. I find it very easy and am never hungry. I take the Vanilla drink in morning and Summer berries with the protein bars in between. Now going to start and maintain weight. Ordering is so easy and delivery very quick, usually next day. Best diet ever as far as i am concerned.

Great service , there is always lots of email discounts available . The order is always fast delivery. The choice of products is excellent.

I have been using the products for the last year and I can not recommend them enough. I feel fantastic using them.

I am happy but expensive some time and offer its bit

I've been using Herbalife for many years now and it works, it really works!! I love the flavours and it's a brand I trust!

I have been ordering from Mark and Keely since May 2019 and they have never disappointed me. My orders are always appropriately packaged, they arrive within days and since using this site I have received enough VIP points to gain free products. Herbalife has formula 1 has supported me to lose over 2 stones, the tea gives me energy and now when I look in the mirror I can not stop smiling.

I'm so glad your online service really good I'm so satisfied and im with herbal life milk sake products so good im so happy

Excellent quality products! Super fast delivery...love the taste and great for maintaining weight! Thank you heronline!

Enjoying the journey - slower for me but this site makes choosing easier!! Well done!

Love herbalife products they are quick to order and also great tasting products with great results.

Very quick and efficient service . Really easy to use

Great products with great taste! Have seen great results using herbal life products Website is very easy to use and always a quick delivery ! Even better when you get V.I.P credits

Excellent products, fast delivery! Great for weightloss or weight control. Would definately reccommend.

Herbaonline is a really great alternative for people who struggle to make time to see a local rep. The orders always come through so quickly, well wrapped and service is faultless. Thanks so much!

It's very easy to purchase and very clear on how to take these products. Since taking these products I've generally felt better in myself.

Great service quick delivery and always responds to emails quickly when asking for advise on products

In love with these products! I have a strawberry formula 1 shake with PDM every morning! And since adding oat apple fibre and having the thermal tea through out the day I have really noticed a different in my body and my health! Only thing I would change - having sachets of each F1 flavour so you can try them before you buy a large bottle.

I love Herbalife!! It has helped me lose 1 stone in 8 weeks complimenting my exercise regime. I love it

Great quality products, delivery and service, would definitely recommend!

Im use herbalife for 3 month and im very happy.i love my breakfast

I always recommend Herbalife to my friends and colleagues when they asked me how I lost my weight nice taste with super results and ofcourse with excellent service

I have used the formula 1 product for weight loss and well being and it's been fantastic and the only product that has succeeded for me . I feel a million dollars !!!!

I love the website easy to find products your after easy to use site. It will be great once my couch is up and running. If you need help always there to help

I have used herbalife and would highly recommend it! It has helped me loose weight and have a better lifestyle

Fast and reliable provider with products I love and trust.

absolutely fantastic service., range of products on offer, and always super fast delivery, great for weight maintenance to.

I've been using Herbalife for a while now and the results are amazing! This is the best website for products and programs, really helpful and quick delivery. I wouldn't buy from anywhere else! ⭐️

The website is very easy to navigate. I've been using Herbalife products for over 5 years now and reached my weight loss goal two years ago. I use the products now for maintaining my weight loss and simply because I find it an easy programme to stick to. The protein bars are my favourite and I love all three flavours so use these when I'm craving something sweet or chocolate! I highly recommend the Herbalife programme and you can adapt it to suit your lifestyle.

The website is easy to use. Products easy to order and delivery prompt.

The protein bars are tasty and great for healthy snacking!

I have been using Herbalife for a few months now and I love it I have severe IBS and from I've used Herbalife my symptoms have stopped and I feel amazing

Just receive my 3rd order of Herbalife products as always the service was great and delivery fast. Love the flavours of Formula 1 and have lost just over a stone in weight so far, couldn't be happier.

This is my third time of ordering and everything about Herbalife is amazing. The products have helped me lose weight and inches but most importantly I feel healthier than I have done in a long time. Honestly couldn't speak highly enough Love it

Lost nearly 3 stone using the meal replacement shake, absolutely love it! I recommend to everyone

Brilliant service fast delivery and regular updates

My husband had used Herbalife number of years ago and when it came around to me wanting to lose a few pounds it made sense for me to try them. I have found the flavours enjoyable and look forward to my shakes. Early days for me only a couple of weeks in but I have already noticed some changes in my size.

Absolutely fantastic service., range of products on offer, and always super fast delivery. Would recommend

Been using Herbalife 24 and Iv seen good results.

i am loving the herbal life products. They taste absolutely wonderful and has really made a difference to my weight. The shakes are just amazing for breakfast, they are fulfilling and helps with weight loss.

Great way of ordering herbalife products. Easy, quick and convenient. Any time anyplace you are you can order and have delivered to your address.

Loving the products. Since using the formula 1 with pdm I have noticed a massive difference with not only my weight but also having more energy and not snacking as much during the day

Very easy way to loose weight. The new apple flavour is the best I've tasted.

Fab prices, and delivery is very quick. I have used this several times and can't recommend enough.

Since using Herbalife I have never felt so good, not just physically but also mentally! Not only have I lost a few lbs, but I feel great too! I have more energy and confidence, knowing that I'm getting the vitamins that my body needs puts my mind at rest. As a busy working, single, mum I know I'm looking after myself now, which definitely was taking a back seat! I'd definitely advise anyone to start using Herbalife- it's been a complete game changer for me! Xx

Delivery is speedy, would like the contact/speak to us (coming soon) to be available.

I love the mint

Really pleased with website , find herbal life very easy to use , 9 weeks with 15 pound loss. Products are tasty plenty of choice. The only negative I would say is you need more of a contact with someone for advice and help to get you through times you are struggling apart from that it's great

I have Herbalife shakes every morning for breakfast. I mix mine with oats and my favourite flavour is mint chocolate! It's not only super filling but it's so tasty and I actually crave them in the morning! They give me all the nutrients I need and are low in calories...what more could I ask for!

The products are brilliant, i use the formula shakes and they have really helped me lose weight and suppress my appetite, i will continue using the products forever.

I love these products, I always found it hard to find a quick and healthy lunch whilst watching what I eat and these products are just amazing and taste great too.

Easy to use, all the products are there and delivery is easy...

I changed my lifestyle. No diets so I was not hungry or without energy. I started using Herbalife products before. I never thought it worked but now I can only recommend it. My distributors are very helpful when I need assistance. Website has everything I need

Banana or Choc shakes delicious and nutritious as a breakfast. Good efficient service and delivery

Easy to follow. Gives precise information about all products

Delighted with these products there is so much choice when it comes to shakes and extras that fit you needs. I love the apple oat fibre and the lemon tea. Great easy ordering process and and fast delivery. I love the vip rewards they mount up so quick .

Good quality . I get it for my moms in-laws every 2months

I have been using herbal life for a month and a half and I can definitely see a difference. The amount of energy I have in the morning is amazing and they actually taste delicious.

My husband and I have both had a Formula 1 shake every morning for the last 4 years. We always add fresh fruit to it, and not only does it keep us going until lunchtime it has kept us healthy. Neither of us have been ill during this time, not even a sniffle! We love Herbalife and now cannot imagine life without it!!

So far everything was great. Easy order fast delivery great products. I recommend strongly:)))

Great informed site, always happy to advise, bought products on many occasions and prompt delivery.

Hi I am using herbalife for last 1 year and I have got collar bone back. Results have been amazing. I take it 2 times in a day breakfast and dinner and have my normal lunch. and I started noticing results in 1 month. you need to sweat as well with herbalife to get that perfect shape.

This website is verry easy for me to order hebal life products

Excellent service, great value. Always recommend to my friends.

User friendly website and order process! My husband and I have tried many diets and healthy eating option however my busy work life has always been the biggest hurdle. Herbalife is so easy to follow it is hard not to follow! It also provides healthy nutrition to help keep my energy levels up!!!

Always receive a great service, deliveries arrive early or on-time and in flawless condition. Products are of the quality you expect, my favourites are the chocolate and mint choc-chip shakes, along with the chocolate nougat protein snack bars - they really satisfy my sweet-tooth cravings!

Herbalife products have really helped me to eat more healthily and feel healthier. They have also helped me lose inches and give me more confidence. Thank you

Always a prompt and accurate service. High quality products delivered without stress . Would highly recommend .

Great service always received from Herbalife, the products always arrive promptly, and are so easy to use, especially as a busy, working mum of two. Please can the scoops not be included in the tubs, instead optional as it seems such a waste of plastic to receive every time. I live Herbalife products

Brilliant products would definitely recommend! Summer berries is my favourite

Excellent service, delivery swift. I believe the product helps with my overall health, have every morning as a healthy breakfast, keeps me full till the afternoon.

Service good and products it's very good.delivery don't have to wait long it's very quick.

The website is very easy to use, and the order comes within the timescale suggested. I personally love the shakes but there is many other thing you can make

Herbalife is just the greatest the products are of the best quality I would have no problems recommending them to anyone

I originally started the Herbalife plan to get into shape for my wedding, however now I would not be without the products. Along with good nutrition and regular exercise herbalife has changed my shape completely. I'm a Mother of twins and life can be pretty hectic but with Herbalife I now no I'm getting all the nutrition that I need and my energy levels are better than ever.

I am very happy whit the products.I lost 6 kg in on month

We have used Herbalife for over 5 years. It helps us maintain a happy healthy lifestyle. Great flavours, fantastic customer service and quick delivery.

Love the Herbalife products. Very filling, banana is my favourite. Website is very easy and quick.

The website is great and easy to navigate, the products I ordered were delivered quickly. I would highly recommend ordering from this site.

I always order from this site the products are delivered within a couple of days and nicely packed, I like the added benefit of building credits up on your account that you can use against products.

I was sceptical about using shakes instead of "actual" food at first, but i wish I had tried this earlier. Yes it's helped to lose some weight, and yes I have dropped inches but I love it because of how good I feel. Instead of worrying if I am getting enough vitamins, having these shakes and the aloe drink with the "cardio in a cup" drink, my skin, my hair all looks better and I have so much more energy. No more worrying I missed breakfast.....2 minutes for a shake and my day is off to the best start ever!

Very good site always fast delivery and orders always correct. Also like the VIP credit feature.

Excellent service quick and efficient Happy to use service as required

My order has always arrived with everything I ordered so have not had any problems. I am able to make an order through this website and have not experienced any problems. Excellent service.

It's great to order from a website that's easy to understand, gives you cash rewards and has quick delivery!

Herbalife is a great way to help you lose weight and get healthy results at the end of it , I've used Herbalife a few times and especially love the Shakes Mint choc chip is my favourite along with the citrus lemon protein bars they are a must , what ever you do get on to Herbalife today and you won't be disappointed .

Herbalife tea is a friend in need to me, when I am feeling low make a cup then I am raring to go miles. I have been using herbalife products since 2014 and I am not thinking of stopping anytime soon. Without herbalife I am nothing.

I love Herbalife, I lost and maintained that lose for over 3 years, back on it now after having baby, definitely need the energy some of the products give me :)

Excellent choice of products. Great service from ordering to delivery ,which is very quick products usually arrive 2 days after ordering

Brilliant product I am obsessed with it healthy and safe to use.

Easy to order and delivery always arrives before I expect it! Tastes better than a lot of other meal replacement products available. If you stick to it you'll see the results!

Felt less bloated and reduced cravings in just a few days. Very happy so far

Love this weight loss programme. I used it initially 13 years ago to lose weight after having my daughter and return to it as and when I need to! It's so easy to follow and the shakes are actually really tasty!

Started using Herberlife recently to help with weight loss and to feel better. And I love it! Have noticed a diffence already definitely recommend it.

My sister used to work for Herbalife and she highly recommended you. She lost weight and felt fantastic!

Herbalife products are truly wonderful. I have been on a bit of a break but am just getting back to it so my order is due in a few days. These guys are so helpful, quick delivery and their website is so full of useful hits tips and advice to help you on your way. Thank you guys :)

Excellent product. Extremely helpful. Easy to use website and plenty of support should you require it.

Love this website you can earn credits when you shop which is great for your next order ,prompt delivery and great products would highly recommend

I love my Herbalife, especially the tea infused drink, fantastic hot or cold. Helped me loose 3 stone. It's a whole lifestyle changer

I've lost almost 2 stone since using Herbalife so will definitely be ordering more . I love the coffee latte and banana flavour shakes too .

Excellent tasting products and so easy to use. The website is very user friendly and the service I have received has been great.

F1 banana cream and raspberry herbal tea is my favourite combination, flatter tummy and feel like I have loads more energy.

I have been doing herble life independently for a while now but I need fall off the wagon for a while I have just started again losing 6 pound in my first week I am so excited..and the delivery is brilliant and so quick ..thanks for helping me x

I have been using Herbalife for a few months now and it is the best weight loss product I have ever used

Quick service. Still trying to decide what ones I like 😂💗

Website is amazing, great products and easy to find everything you need. And always a speedy delivery.

Love Herbalife products, have tried various of other products to use when dieting and highly recommend Herbalife. Taste great and good value for money!

I have been using Herbalife products for years, I especially love the Vanilla Protein powder and I have this most days before training, whenever I order from Herbalife the order is quickly processed and I receive a few days later!

The website is extremely easy to use. The shakes are tasty as they are and even better when mixed with extra bits, such as fruit or my favourite peanut butter!

Excellent product would highly recommend it to all for better healthy life style.

I have been using Herbalife for about a year and definitely feel better in myself. I have lost weight but just feel like I start my day right by having a shake and then Continue the day in a better frame of mind. Banana cream is my favourite and I love the chocolate peanut bars for a snack with a cup of tea about 4 as I really need something sweet Laura Coombes

very good product , from Jan -June 2019, I have lost 10 kgs. im back to size 6-8 now. very quick delivery and very good products. i will recommend

Very pleased with Formula One. Encouraging results for the whole family!

I can highly recommend the Herbaonline team who are extremely efficient and my products always arrive promptly. The Herbalife products I have tried are excellent for weight loss and general wellbeing.

Love the Herbalife products. A healthy lifestyle.

Good tasting product with great end results Breakfast shakes are excellent

Really pleased with these products. I've just started using the Oat Apple fibre and I love it. It's helping with bloating and just making me feel less meh, what can I say. I use formula 1 and PDM together for breakfast and have the Oat Apple fibre with a glass of water in the afternoon.

Have been using Herbalife for 2 months now and have lost weight but the thing that I really notice is I am not hungry when I'm following the plan. Which to be honest is something I didn't expect

Always had super Quick delivery

These products have help my mental health I feel more confident and comfortable with my body and starting to more energy would so recommend to anybody

Very happy with products, notice results immediately!

I have had great results and really like the aloe water and herbal teas!

Great choice of Herbalife products, high quality, fast , efficient delivery - highly recommended !

I have been using Herbalife for months now and find the shakes work well for me.

Been using the shakes for a few weeks and lost 6lbs. Favourite flavour is the banana cream and I enjoy having a berry/yoghurt bar for breakfast.

Herbal life has changed my life. Its made me more confident and full of energy. I will continue to use herbal life as part of my new lifestyle. I recommend everyone to go on herbal life, for a boost of energy and weight loss. Thank you so much!

Website is super helpful its easy to use and I love all the added info that you get for each product. It is not pushy or scam yo